Radiology Interest Group

Mission and Goals
The Radiology Interest Group exists to increase knowledge and awareness of Radiology as a medical specialty. Our goal is to help support medical students as they make decisions about where to apply for residency. We do this by offering advice and working hard to optimize the radiology residency application process.
For our current residents and medical students on elective rotations, we strive to provide support for all of our curriculum and content.
Finally, we believe strongly in the importance of diversity and inclusion within Radiology as a specialty, and we are committed to doing all that we can to make sure our department represents that ideal.
---
Core Elements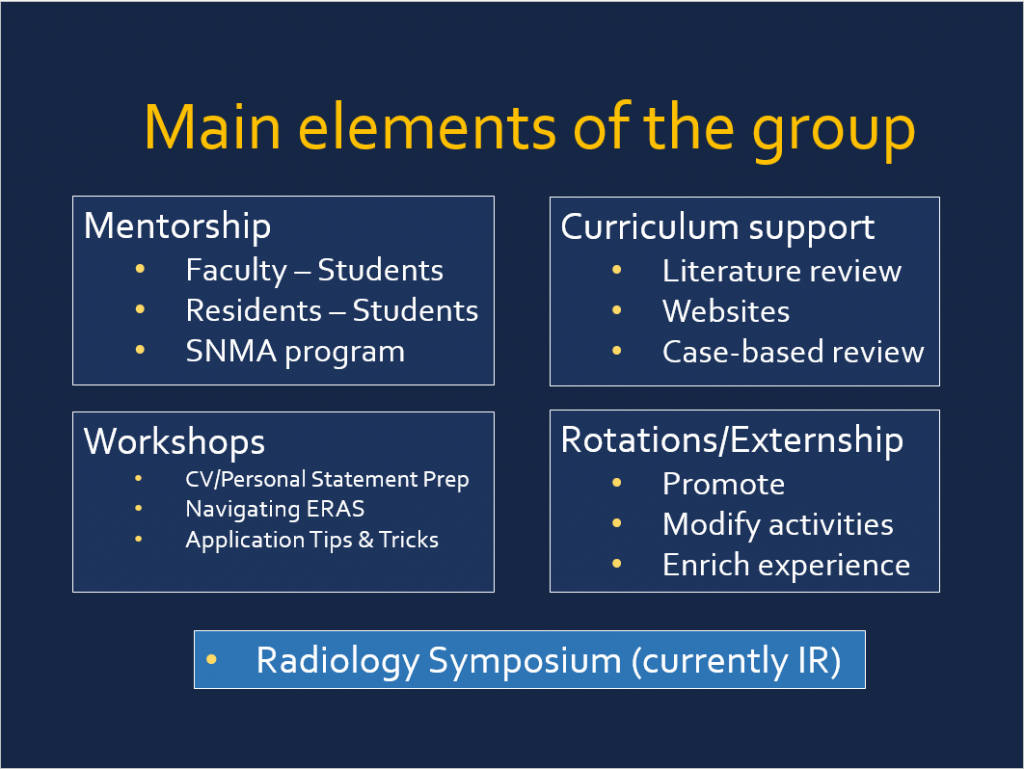 ---
More questions?
Find more questions and answers in these two documents distributed by AMSER:
---
Faculty Sponsors

Director
Juliana Bueno, MD – email
Associate Professor of Thoracic Imaging
Associate Diagnostic Residency Program Director
Co-Director
Cody Quirk, MD – email
Assistant Professor of Musculoskeletal Imaging