November 3, 2018 from 9am – 3pm
Location: UVA School of Medicine, Education Resource Center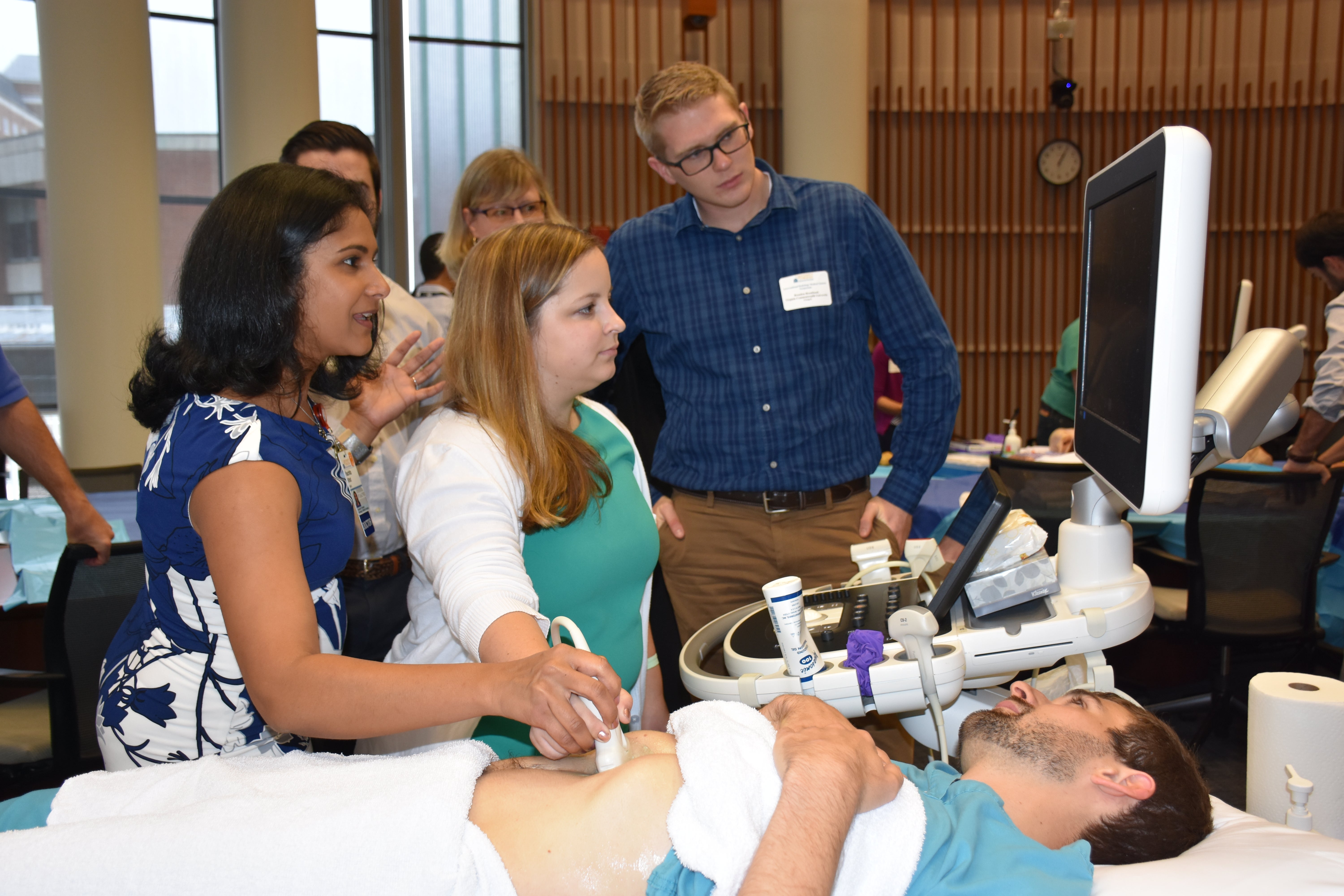 Getting to Know Interventional Radiology
Interventional Radiology (IR) is a specialty that combines the latest imaging technologies with image-guided minimally-invasive procedures. As the clinical paradigm and available technologies continue to rapidly evolve, more IR treatment options are emerging for patients.
Every November, the Department of Radiology holds a symposium that provides students with an overview of the imaging, anatomy, pathology and treatments pertinent to Interventional Radiology.  Participants have an opportunity to get hands-on simulation experience, with exposure to several devices and techniques used in minimally invasive procedures.  The training pathway, with a focus on the recently approved primary specialty of Interventional Radiology, will also be discussed.
Contact Us
Have any questions? Feel free to reach out to our team with any comments, questions, or concerns:
Useful Resources
See the Schedule of events for the 2018 Symposium
Want a deeper look at what exactly IR is?
Learn more about UVA's Interventional Radiology Residency Program
Check out UVA IR's own Chief Resident Nikkie Keefe's hot-off -the-press new book, the IR Playbook: A Comprehensive Introduction to Interventional Radiology.
Pictures from Former Symposiums