Our Team
Principal Investigator
Sana Syed, MD, MSCR, MSDS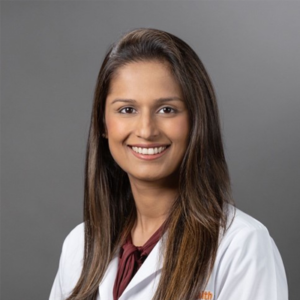 Associate Professor
Sana is a practicing pediatric gastroenterologist and hepatologist who cares for children with a variety of conditions, including celiac disease, inflammatory bowel disease, poor weight gain, and various liver conditions. She is also a clinical scientist actively involved in research to understand gastrointestinal structure and function in the context of luminal inflammatory enteropathies using computational methods.
Dr. Syed was born in the United Kingdom, where her parents, both physicians, were pursuing their clinical post-graduate training. She attended medical school at the Aga Khan University in Pakistan before moving to the U.S. Dr. Syed completed a pediatric residency at Duke University in Durham, North Carolina, followed by a fellowship in pediatric gastroenterology, hepatology, and nutrition at Emory University in Atlanta, Georgia, where she also earned a master of science in clinical research. She completed training in advanced clinical nutrition at Boston Children's Hospital, Harvard Medical School in Boston, Massachusetts. She joined the UVA faculty in 2016 in the School of Medicine and has courtesy appointments in Public Health Sciences & the School of Data Science. Dr. Syed is adjunct research faculty at the Aga Khan University, Pakistan. In her free time, Syed enjoys spending time with her husband and two children, traveling, swimming, singing, and playing guitar.
Scientific Program Officer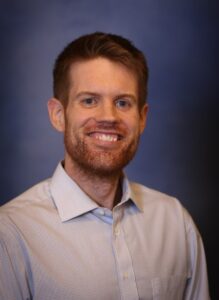 Adam Greene, PhD
Adam is a a microbiologist interested in applying current scientific research to change behaviors and public health policies. After receiving his Bachelors in Medical Microbiology and Immunology from the University of Wisconsin-Madison, he pursued his PhD in Microbiology at the University of Virginia Department of Microbiology, Immunology, and Cancer Biology. He enjoys creating effective strategies to solve difficult problems, communicating with people of all professional and personal backgrounds, providing education about the scientific process, and advocating for science education at all academic levels. He aims to improve public health and enhance our understanding of diseases by improving communication both within and between science institutions and the public at large. By helping others navigate complex scientific problems, he strives to support people of all backgrounds in their pursuit of scientific knowledge, provide mentorship and insight to support the next generation of leaders in science and medicine, and improve public health outcomes for all.
Research Assistant
Fatima Zulqarnain, MD
Fatima was born in Pakistan and grew up in Japan, Sudan, Nigeria, Kenya, and Uganda before moving to Hungary to finish up high school and medical school at Semmelweis University (Class of 2020). She is an aspiring pediatrician with an interest in global health policy and climate change.
Graduate Research Assistant
Yash Sharma, BS
Yash is a first-year grad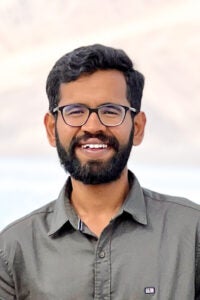 uate student in the UVA Computer Science Department. He has over 5+ years of experience as a Data Scientist/ Machine Learning Researcher, with multiple publications. His current work focuses on medical imaging and transcriptomics data, tackling the problem of limited labels and domain adaptation. He believes Healthcare is at a digital inflection point, and AI has a huge role in this transformation.
Research Assistant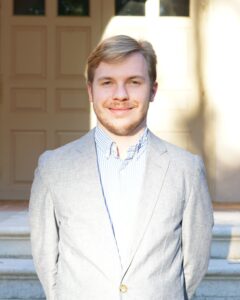 Fisher Rhoads, BS
Fisher graduated from the College of William & Mary in 2021, where he studied neuroscience and was a DJ at the college radio station, Fisher joined the Pediatric GI division as a scribe. During that time, he developed an interest in inflammatory gastrointestinal diseases and ultimately joined our lab in the Fall of 2022. As part of our team, he aims to contribute to the understanding of diseases like eosinophilic esophagitis and inflammatory bowel disease and examine the social factors that prevent communities from participating in clinical research.
Data Scientist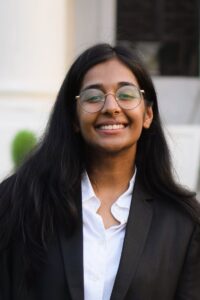 Sanjana Srivastava, Int MTech
Sanjana is a data science researcher. She was born and brought up in India and did her integrated masters from IIT Roorkee in geology with minors in mathematics. Her research focuses on medical imaging and transcriptomics analysis. She is enthusiastic about using artificial intelligence to make an impact in healthcare.
Past Team Members
UVA Resident Research Mentorship (Name – current position)
Dionysios J. Koroulakis, MD – PGY 2, Diagnostic Radiology, University of Virginia
Julia Sessions, MD – PGY 3, Pediatrics, University of Virginia
UVA Medical Student Research Mentorship (Name – current position)
Maria Niccum – Fellow, Pediatric Cardiology, Children's Hospital of Philadelphia, Philadelphia, PA
Elizabeth Harrison – Pediatrics resident, University of Pittsburg Medical Center Children's Hospital of Pittsburgh, Pittsburgh, PA
Shan Guleria – Internal Medicine resident, Rush University, Chicago, IL
Vatsal Patel – Pediatrics resident, University of Texas Southwestern, Dallas, TX
Calvin Gao – Pediatrics resident, University Hospitals Rainbow Babies and Children's, Cleveland, OH
Michelle Yeghyayan – Pediatrics resident, University of California Los Angeles, Los Angeles, CA
Victor Aquino – CEO, Vuetech Health Innovations, Charlottesville, VA
Hans Cristoph Vitzthum von Eck – Internal Medicine resident, University of Chicago, Chicago, IL
Olubusola Zainab Shifatu – Pediatrics resident, DC Children's, Washington, DC
Elise Corden – Pediatric resident, University of Michigan, Ann Arbor, MI
Aamir Javaid – Resident, Internal Medicine, Johns Hopkins University, Charlottesville, VA
Mara Weigner – Medical student, University of Virginia, Charlottesville, VA
Varun Jain – Medical student, University of Virginia, Charlottesville, VA
Omar Elghawy – Medical student, University of Virginia, Charlottesville, VA
Margaret Woods – Medical student, University of Virginia, Charlottesville, VA
Sheyna Nathwani – Medical student, University of Virginia, Charlottesville, VA
Saad Saleem – Medical student, Eastern Virginia Medical School, Norfolk, VA
Undergraduate Student Research Mentorship (Name – current position)
Alexis Catalano – Graduate student, Columbia University School of Dentistry, New York, NY
Annesha Sarkar – University of Virginia, Charlottesville, VA
Isabelle A. Aldridge – Medical Student, Dartmouth College, Hanover, NH
Brooklyn McGrew – University of Virginia, Charlottesville, VA
Kayla Scott – Virginia Tech University, Blacksburg, VA
Nathaniel Ribeiro – University of Virginia, Charlottesville, VA
Staff Mentorship (Name – current position)
Adam Greene, PhD – Research Program Officer, University of Virginia, Charlottesville, VA
Casey Hoffman, PhD – Senior Research Program Officer, University of Virginia, Charlottesville, VA
Wendy Williams – Senior Administrative Assistant, University of Virginia Department of Pediatrics, Charlottesville, VA
Robert Banks – Senior Administrative Assistant, University of Virginia Clinical Research Office, Charlottesville, VA
Hillary Paschall, BSN, RN, CRC – Clinical Research Coordinator 4, University of Virginia, Charlottesville, VA
Fatima Zulqarnain, MD – Laboratory Specialist, University of Virginia, Charlottesville, VA
Fisher Rhoads – Laboratory Technician, University of Virginia, Charlottesville, VA
Sanjana Srivastava – Data Scientist, University of Virginia, Charlottesville, VA
Yash Sharma – Data Scientist, Masters in Computer Science Student, University of Virginia, Charlottesville, VA
Rasoul Sali, PhD – Data Scientist, Post-doctoral candidate, Stanford University, Stanford, CA
Philip Fernandes, MD – Pediatric resident, Ascension St. John Hospital, Detroit, MI
Kayla Scott – Student, Virginia Tech, Blacksburg, VA
Lubaina Ehsan, MD – Pediatric Chief resident, W. Michigan University Homer Stryker School of Medicine, Kalamazoo, MI
Marium Khan, MD – Pediatric Critical Care Fellow, St. Louis Children's Hospital, Washington University, St. Louis, MO
Maryam Hassan, MBBS