Staff
Max Prokopy, M. Ed.
Senior Exercise Physiologist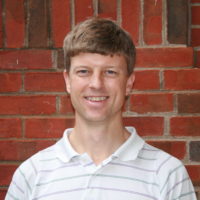 Max Prokopy uses his decades of coaching experience and theoretical study to guide athletes toward their very best outcomes. His experience with youth, high school, collegiate, and professional athletes and coaches in more than 25 sports has enabled Max to develop a unique methodology of long-term development.  It is difficult to improve if an athlete is injured.  In his approach to injury resistance, Max carefully considers each person's features and specific needs.  Working in collaboration within the SPEED Clinic team, he takes a critical role in helping each person realize their best athletic function.
In addition to his experience in long-term development, Max is effective in single-visit coaching. Although each situation and each athlete presents unique circumstances, the SPEED Clinic team has found ingredients that are common to successful progress.  The "art of the science" is figuring out how best to explain and apply these ingredients to each person.  This never-ending puzzle pushes the team to explore and excel in areas ranging from running injuries to golf performance and research.
Max's application of developmental kinesiology to athletes has been influenced by an exceptionally effective theoretical framework spurred on by physiotherapists from the Czech Republic and North America.  Max credits Andy Murray and Mike Boyle for improving his coaching craft, and Sue Lee for revising his methodological approach.  He attributes his many years of honored course-work at distinguished institutions to a love of lifelong learning inspired by his father.
Sue Lee, LPGA
3-D Golf Motion Analyst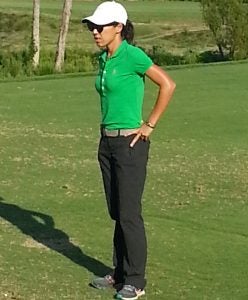 Sue Lee is a 3-D Golf Motion Analyst within the SPEED Clinic at The University of Virginia. She focuses on assessing the gap between data and its varying implications in the player's overall performance. Through data analysis techniques Lee is able to identify a player's individual tendencies. Retaining the athletic nature of golf in her plans, she collaborates with the team to design and execute a path towards improved performance and injury resistance.
During individual golfer assessments, Lee evaluates both quantitative and qualitative data including ground reaction force, center of pressure, ball flight and physical screening. She is responsible for identifying elements critical to the player's overall development. Also involved research design, Lee is currently investigating the relationships between ground reaction forces and ball flight in highly skilled players.
Lee draws on over a decade of diverse experience working with professional and amateur golfers as well as coaches from the U.S. and abroad. She combines her analytical and coaching expertise to diagnose symptoms, design strategic training models, facilitate team collaboration, and support research studies. Lee credits her interdisciplinary approach and critical analysis skills to her studies at New York University, where she graduated with honors.
Mike Myers, B.A.
Web Developer and IT Specialist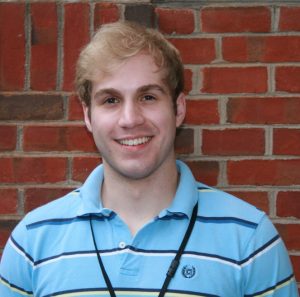 Mike is the Web Developer and IT Specialist for the Department of Physical Medicine and Rehabilitation and the Department of Orthopaedics at the University of Virginia. Since 2011, he has also been a member of the SPEED Clinic team, working as a Biomechanical Research Assistant and Data Capture Analyst for Running and Golf evaluations. Mike works closely with both Max and Sue in an attempt to deliver the most information to athletes in an effort to maximize their potential.
Primarily, he maintains and manages the main websites, social media outlets, and social marketing campaigns for both the Departments and the SPEED Clinic. Mike has an Associate's Degree in Business Administration and a Bachelor's Degree in Media from the University of Virginia, where he graduated with honors. He is certified to perform Functional Movement Screens and conduct IRB research. In his spare time, Mike enjoys spending time with his wife, weightlifting, martial arts, watching any kind of Lacrosse, and cooking.