Staff
Mike Myers, B.A.
Web Developer, IT Specialist, and Biomechanical Researcher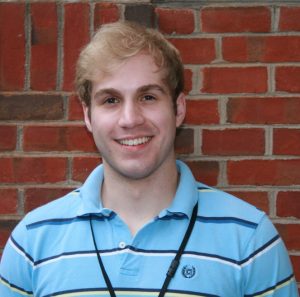 Mike is the Web Developer and IT Specialist for the Department of Physical Medicine and Rehabilitation and the Department of Orthopaedics at the University of Virginia. Since 2011, he has also been a member of the SPEED Clinic team, working as a Biomechanical Researcher and Data Capture Analyst for Running and Golf evaluations. Mike works closely with each person that comes into the clinic in an attempt to deliver the most information so that each athlete can maximize their potential.
Primarily, he maintains and manages the main websites, social media outlets, and social marketing campaigns for both the Departments and the SPEED Clinic. Mike has an Associate's Degree in Business Administration and a Bachelor's Degree in Media from the University of Virginia, where he graduated with honors. He is certified to perform Functional Movement Screens and conduct IRB research. In his spare time, Mike enjoys spending time with his wife, weightlifting, martial arts, playing Lacrosse, and cooking.