UVa Men's Golf: Finishing Strong
The SPEED Clinic would personally like to congratulate the UVa Men's Golf team on their best-ever finish at the NCAA tournament this year. Their outstanding performance won them a new team record of 10th place against the tough competition they faced. Our SPEED Clinic staff enjoyed consulting with the team on their performance needs and training programs and look forward to spending more time together in the future. Check out the article with the awesome results here!
Fantastic Success: Caroline Yarbrough
Here at the Speed Clinic, we absolutely love hearing your success stories after an appointment. We recently received an amazing email testimonial from a collegiate athlete at Davidson University who came to visit us back in December. This is what she had to say:
"Hello! I hope this message finds you well. I am the Davidson track runner that came to the UVA Speed Clinic over my Christmas break and I wanted to update you on my progress. I had a great indoor season-winning the A-10 3000 meter run, while setting the school record, and also PRing in the mile during the season! My coach has discerned a noticeable improvement in my stride and I attribute that to your guidance and suggestions during my appointment and the exercises you gave me to work on! Thank you SO much!!"
You're most welcome, Caroline! It was a pleasure to work with you.
The Daily Progress' feature of The SPEED Clinic:
The Speed Clinic was featured today in an awesome piece in The Daily Progress, a local newspaper in Charlottesville, VA. Written by Mark Lorenzoni, owner of Ragged Mountain Running Shop, the article expertly outlines our mission, goes through a typical running assessment, and explores our use of technology in conjunction with physical fitness. We could not be happier with the result.
You can read the fantastic article for yourself right here.
(Published on 2/23/17)
The SPEED Clinic Move: A Photographic Journey.
Recently, the SPEED Clinic moved locations to a new, bigger facility. The construction process took a few months and moving all of the equipment was definitely challenging. After many weeks of late nights, tons of sweat, and plenty of hard work,  we couldn't be happier with the end result. We've seen many patients since our opening a few weeks ago, including one of our favorite regulars, Tina Muir. You can check out her website and write-up of the visit here. Come by soon and check out our new space!
SPEED Clinic Success: Kevin Welch
Kevin Welch came to us last fall for a 3-D Gait Analysis and was looking for some help training for an upcoming marathon. Not only was Kevin extremely happy with the results, we were ecstatic to hear of his success. You can read Kevin's testimonial below:
"Two weeks ago I ran my first marathon since visiting the SPEED clinic last fall. I went to the SPEED clinic because I had been unable to improve upon my marathon time of 3:35 and wanted to address my late race fade/collapse. I'm happy to say that I was able to run a 3:24 marathon (11 min PR) and qualify to run Boston. But, what I was most pleased with was running a negative split (1:43/1:41) and finishing my last mile with one of my fastest of the race. I incorporated the items I learned at the SPEED clinic, particularly focusing on running form/posture. Given that I was able to train at that volume injury free, I think the SPEED clinic helped make a difference. As you can probably tell, I'm very happy with the progress I've made."
Thanks for letting us help you get closer to reaching your maximum potential, Kevin!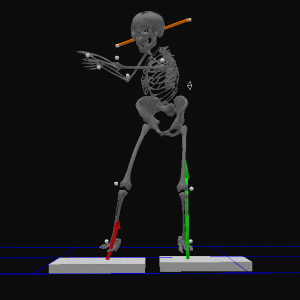 Runners Connect Podcast!
Check out our lab Director, Max Prokopy in the new
Podcast
on Runner's Connect titled "Small Changes that Will Make a Big Difference to Your Performance." You can download it on iTunes or directly to your Android Phone!
Testimonials: Sarah Trundle and her improved running style
Last week, we had the pleasure of spending an afternoon with Sarah down in the lab working on various aspects of her running style. After a 3-D gait analysis, functional movement screen, and many other tests, Director Max Prokopy was able to identify key issues with her overall mechanics  and performance. As a result, he was then able to set up a plan with corrective exercises and drills to fix these issues. A few days after her visit, Sarah sent a thank you note in an email, along with a status update.
"Max,
I just took my second run and again, with focus on my feet, I felt strong, centered, and balanced. No dragging leg issues, no scuffing, and minimal ankle kicking. I can feel myself being propelled FORWARD with my feet more, rather than LATERALLY with wobbling hips. It already it seems like my arms are falling into forward-swinging position, rather than winging out, without me having to force them in. I finished the run with no hip/ glute/ low back pain or fatigue, and that's a first!
My learning so far has really been transformative and I really GET it. I have even changed how I walk and stand and am aware of it with every step I take. When I put my hands flat on the sides of my hips and walk on the outside of my feet, and with feet pointing out,  (the old way) I can feel my hips wobble from side to side. Then, when I walk the "new" way, that wobbling disappears completely. When I think of all of the miles I have put on those wobbling hips over the years it's no wonder I have had trouble.
I am doing the exercises diligently and already feel like my balance has improved with my new way of standing and using my feet. The calf raises are now easy and I have absolutely no fatigue in my calf muscles!
I can't believe no one has ever mentioned my feet before. It seems so simple and I wish I had gone to your lab a long time ago!"
Thank YOU Sarah for letting us help you get closer to your maximum potential!
Tina Muir: London Marathon Edition
Tina came to us a few months ago and wrote about her experiences
here.
After much hard work and patience, Tina had a terrific run in the London Marathon. She set a PR by 4 minutes and finished 7th overall! Congratulations on all of your hard work!
Congratulations to Jason Davidson!
Jason came to us a while ago looking for some help.  Since then he's been able to train harder with less pain.  Even better, he hit a PR at the Shamrock marathon!  He beat his previous best by 9 minutes and was easily under the cutoff for Boston!
Way to go Jason!
18 Strong: Golf Podcast with Max Prokopy
In this new Podcast, our lab director will be taking a look at "Fixing the Hardware and Software of Your Swing." Listen to it before your competition does!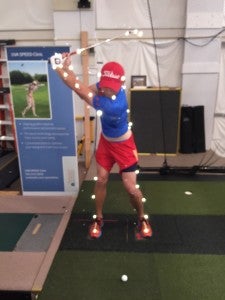 You can check out the podcast
here
.
USA Track and Field Certification!
We are proud to announce that our Biomechanical Engineer, Leigh, now has her USATF Level 1 Certification! Come in today and let her help you optimize your running gait.
Fuel Your Future: SPEED Clinic Edition
Recently, Tina Muir, an elite runner for the Saucony Hurricanes, came and paid a visit to our lab for a 3-D Gait Analysis. Afterwards, she wrote a fantastic, in-depth article that can be found
here
. Thanks Tina!
Podcast Update: Episode #21- High Anxiey
Check out the newest installment of
ADHD Golf
with Jose Kuhn and our lab director!
5K Success Stories: The Road to a Healthier Body
Back in the Spring, Tom Pelton came into our lab looking for some help with the strength and efficiency of his stride. Through analysis, workout drills, and corrective exercises, Tom was able to drastically improve his running ability and participate in a recent 5K race. His time of 23:28 won him first place in his division, as well as first place in the entire men's bracket. When talking to us after the race, Tom said that he had made some really "good progress this year" and that he hoped "to continue for years to come." Congratulations, Tom!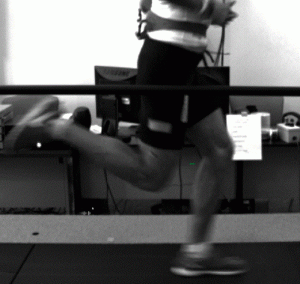 Check us out, we're in the newspaper!
Listen to the new Podcast: Tiger's Back & Tiger's Back
Interested in learning about pronation?
Ever wondered how your brain learns movement? Need more Golf drills? Is ADHD having an effect on your learning?
Interested in how we can help you?
Cold out there? It is warm in here.
Finding it hard to run or golf in this freezing weather? Worried that you will lose miles during this time? Well, worry no further. The SPEED Clinic has all of your running and golfing needs, right inside the heated lab. Why not come in and play some golf with us, or enjoy a gait analysis in the warm weather? We're enjoying the weather in here, why shouldn't you? Schedule your appointment today!
Check out our YouTube Channel!
Updates from the Lab:
What's new? Well, between all of the conferences, seminars, and other meetings, our new Golf Assessment is better than ever. We've been working harder and harder every day to help improve our skills to make you the best player you can be. Come in today and see how much we can help you!
As always, check us out on our social networking sites for frequent updates and other news from the lab.
Check us out on Facebook!
We are proud to announce our TPI certification!
Our director, Max Prokopy M. Ed., CSCS is now TPI certified! Come in and get your specialized golf assessment asap!
The Lab's New Email:
We have just created an official Lab Email for any and all questions! If our FAQ page did not answer your question and you are still confused or if you need to ask a question about a service we offer, please feel free to email us directly at uvaspeedclinic@gmail.com.
The U.Va. Speed Clinic is now on social media!
Have you ever wanted to know whats going on in the Gait Lab? Need to keep up to date with all SPEED Clinic news? Well now you can! U.Va.'s Motion analysis Lab is now on Twitter! You can follow @UVaSPEEDClinic for news, updates, and insight into all things SPEED. Check us out!