Cardiothoracic Surgery Division
About
The Division of Cardiothoracic Surgery has an outstanding national reputation for performing the highest-quality cardiothoracic surgery at the No. 1 hospital in Virginia. We strive to provide outstanding medical care, delivered with compassion and individualized to each patient's circumstances.
The division is comprised of two sections: Cardiac Surgery, and Thoracic Surgery. Our cardiac surgeons perform the full breadth of heart surgery from healthy patients with valve and coronary artery disease to complex redo surgery, often utilizing innovative and less invasive approaches. Our specialized team includes surgeons, cardiologists, specialty trained ICU physicians and Magnet awarded nursing staff.
Our thoracic surgeons provide the full range of surgical care of the chest. They are part of the Emily Couric Clinical Cancer Center and work closely with a multidisciplinary team in managing complex cancer care for lung, esophageal and other chest malignancies. Many of our patients are referred to UVA because they have been turned down by other centers.
Adult

John A. Kern, MD
Read Dr. Kern's Full Bio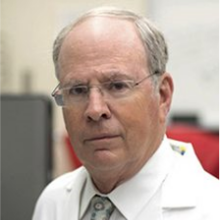 Irving L. Kron, MD
Read Dr. Kron's Full Bio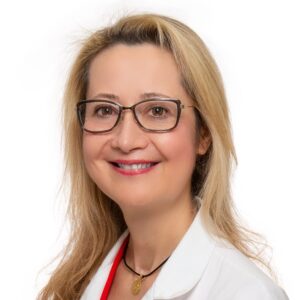 Ourania Preventza, MD
Read Dr. Preventza's Full Bio

Nicholas R. Teman, MD
Read Dr. Teman's Full Bio
Curtis G. Tribble, MD
Read Dr. Tribble's Full Bio
Leora T. Yarboro, MD
Read Dr. Yarboro's Full Bio
Kenan W. Yount, MD
Read Dr. Yount's Full Bio
Congenital
James Gangemi, MD
Read Dr. Gangemi's Full Bio
Mark E. Roeser, MD
Read Dr. Roeser's Full Bio
Philip C. Smith, MD
Read Dr. Smith's Full Bio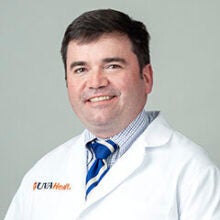 Philip W. Carrott, MD
Associate Professor
Read Dr. Carrott's full bio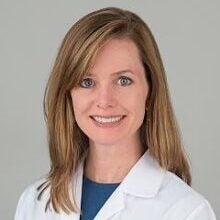 Linda W. Martin, MD, MPH
Professor, Tenure
Read Dr. Martin's Full Bio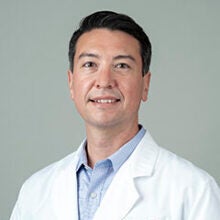 Christopher D. Scott, MD
Assistant Professor
Read Dr. Scott's full bio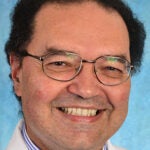 Marco G. Patti, MD
Instructor
Clinical Programs
UVA cardiac surgeons have developed national reputation in all types of cardiac surgery. Our surgeons focus on high quality outcomes and on caring for patients and their families with compassion as they heal.
The Advanced Cardiac Valve Center formally started in 2008 when UVA was the first in Virginia to start performing transcatheter aortic valve replacement (TAVR). Long before that, UVA cardiac surgeons were known in the region as the go-to specialists for valve surgery. Over the last 10 years, UVA cardiac surgeons and cardiologists work closely together to create a personalized approach for every patient. This allows the best possible outcome. UVA has gained international recognition for our Valve Center with a focus on performing complex high risk cases, innovative minimally invasive procedures, and a number of novel transcatheter trials.
The Minimally Invasive Valve Program began in 2012. Currently, both low and high risk patients are eligible to get their valve surgery through less invasive incisions that don't break the breast bone. In addition, UVA has many novel clinical trials related to valve disease, often being the first to perform procedures in the U.S. Patients often travel from significant distances to be evaluated for less invasive and novel clinical trials. Our aortic valve and mitral valve outcomes have some of the best outcomes in the region, commonly receiving  3 stars (top STS rating) for low mortality and complications.
UVA's Advanced Heart Failure and Transplant Program is recognized for its expertise throughout the region. UVA has received numerous awards and recognition from the American Heart Association and U.S. News & World Report for outstanding treatment of heart failure. Surgeons and cardiologists with decades of experience lead specialized teams who only focus on treating patients with severe heart failure. UVA's ventricular assist device (LVAD) program has the most advanced VADs available and participates in numerous clinical trials offering cutting edge therapies. In fact, our LVAD and Transplant program has received numerous accolades for our volume, outcomes, and patient satisfaction scores.
In addition to our heart failure program, UVA's ECMO team is the only one in Virginia named a Center of Excellence with Gold Status from the Extracorporeal Life Support Organization. In extreme cases of cardiopulmonary failure, UVA can support patients with a special life support machine to act as your heart and lungs and pump blood to the body and vital organs. UVA has developed an ECMO transport system to bring patients who need ECMO to UVA urgently as well as expertise in definitive therapies beyond ECMO which may include LVADs and heart transplantation.
Coronary artery disease remains one of the leading causes of death in Virginia. UVA has long employed a heart team approach to treat patients with complex coronary artery disease combining the expertise of cardiologists and surgeons who specialize in fixing blocked coronary arteries. UVA has received the highest possible rating from the U.S. News & World Report in heart bypass surgery. UVA surgeons can perform standard open CABG procedures often using multiple arteries to perform bypass surgery as well as minimally invasive CABG through without breaking the breast bone. In addition, UVA has been a leader in numerous NIH and industry sponsored trials and is the only in Virginia to offer cutting edge technologies to patients undergoing CABG surgery including hybrid coronary revascularization (combining stents with minimally invasive CABG), and using a special external wrap to help vein bypasses last longer.
UVA has long been a major referral center across the state and region for treating patients with complex aortic disease. Recently UVA has created a comprehensive Complex Aortic Disease Center. Our center provides the full array of treatments to patients with aortic disease including percutaneous endografting, complex open surgery, and hybrid approaches combining the two. UVA has access to many of the cutting edge trials and therapies that are in development, giving patients options that they may not have had before. Furthermore, UVA surgeons have developed many techniques over the years that have been employed by other surgeons across the world. Cardiac surgeons, vascular surgeons, cardiologists, and interventional radiologists all work collaboratively at UVA to provide the best care possible to treat aortic diseases, including congenital and acquired aortic diseases.
Atrial fibrillation is the most common arrhythmia and can result in stroke and death. UVA provides comprehensive care for all aspects of atrial fibrillation. The cardiac surgeons work closely with the cardiologists to tailor a personalized treatment plan for each patient. In some cases this is a catheter-based ablation while in others it is a surgical ablation in conjunction with other cardiac surgery. In some cases a hybrid approach is used with a minimally-invasive surgical ablation followed by catheter-based ablation. UVA cardiac surgeons have extensive experience with surgery to ligate the left atrial appendage, dramatically reducing the risk of stroke. Furthermore, our surgeons were the leaders in placing a novel clip to ligate the appendage that led to FDA approval.
A unique feature of our division, Dr. Christopher Scott  has developed a comprehensive, team approach to evaluating and treating people who suffer from severe shortness of breath due to chronic pulmonary emboli (blood clots). Very few programs in the country offer this treatment.
Education and Training
UVA has been known as one of the premier training programs in Cardiothoracic Surgery in the U.S. Currently, there are 3 pathways at UVA to complete our ACGME approved Thoracic Surgery Residency.
The 6-year Integrated Program (i6 program) is designed for residents entering directly from medical school for training in cardiothoracic surgery.
The Traditional Senior Thoracic Residency Program (2-year traditional program) consists of 2 consecutive years of clinical training in adult cardiac, general thoracic, and pediatric cardiac surgery following completion of a general surgery residency.
The Joint Residency Program (4+3 program) allows a superb general surgery resident at UVA to enter our thoracic residency directly, maximizing his or her experience in cardiothoracic surgery.
Innovation
The department of Surgery at UVA developed a Surgical Innovation Center in 2016. Since then, we have developed, disclosed, and patented dozens of medical devices and concepts.  The Innovation Center is a partnership between our department and the Department of Biomedical Engineering, the Darden School of Business, and UVA's License and Ventures Group. UVA cardiac surgeons have been leading these efforts with several devices in development. Below are just a couple of the ideas that have been developed.
Our team of cardiac surgeons and engineers has developed a novel intraventricular stent (VADstent) to prevent suction events and attenuate adverse RV remodeling in patients with continuous flow ventricular assist devices (VAD). The VADstent is deployed during implantation of the inflow cannula and stents the left ventricle open to prevent collapse, keep the septum midline, and align the cannula with the mitral valve. We performed proof of concept studies in swine and ovine models. The VADstent was able to prevent suction events and maintain the geometry of the left ventricle. Importantly, no ventricular arrhythmias, hemolysis, mitral valve injury or other adverse events were noted during these experiments. Currently we have updated our prototype based on previous results and are ready to move into a long-term animal model to assess durability prior to first in human studies.
UVA cardiac surgeons have patented and developed a novel laparoscopic port that allows surgeons to cauterize any bleeding from the abdominal or chest wall by using the port itself. In collaboration with the School of Engineering, early prototypes have been developed and proven effective in early animal studies.
Cardiac Research
All members of the Division of Cardiac Surgery engage in innovative research ranging from novel clinical trials to clinical outcomes research to innovative translational research. Cardiac surgeons are principal investigators or co-investigators on dozens of clinical trials related to valve disease, coronary artery disease, renal failure after heart surgery, aortic diseases, and heart failure surgery.  Collectively, our group publishes more than 75 new publications each year. The division has two basic science labs. Finally, we have a robust clinical outcomes research group that partners with the Virginia State Cardiac Services Quality Initiative (VCSQI).
For over two decades, the Kron/Laubach lab has been investigating lung injury as it pertains to ischemia/reperfusion, during lung transplantation, and during cardiopulmonary bypass. Dr. Roeser's research focuses on innovative technologies to treat ARDS and burn injuries. Dr. Teman's research interests are in the detection and prevention of organ damage related to cardiopulmonary bypass (the "heart-lung machine"). Collectively, this lab has had numerous grants from the NIH, DOD, and American Heart Association.
Our team at UVA has been highly prolific in investigations that strive for the best possible outcome. Whether it is deciding on which patients benefit the most from an operation, or risk factors for specific complications, our surgeons are constantly trying to provide the best possible care based on up-to-date knowledge. We also work closely with and serve leadership positions in the Virginia Cardiac Surgery Quality Initiation (VCSQI) the largest regional clinical outcomes collaborative in the U.S. targeted at improving cardiac outcomes.
Charitable Giving
UVA cardiac surgery has been fortunate to receive numerous charitable gifts in honor of our patients and faculty. Our vision is to provide innovative and compassionate surgical care to our patients based, in part, on novel clinical and research discoveries pioneered at UVA. This vision can only be realized by engaging friends of thoracic and cardiovascular surgery to share in and support our missions of world class clinical care, cutting-edge research, and innovative teaching. Your gifts will be used to advance knowledge in our field and to lead to new discoveries that can help other patients in the future.