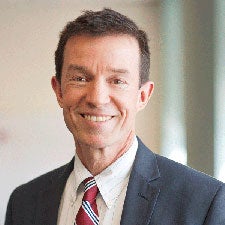 Alan Farr
Web Content Producer
Health System Marketing Offices
2211 Hydraulic Road, Suite 300
Email: daf4a@virginia.edu
Tel: 434-924-9066

About Me:
Alan joined the UVA School of Medicine (SOM) Web team in March of 2018. Previously, he served as Website Content Manager and Social Media Specialist for the UVA Department of Radiology and Medical Imaging.
When not on the job, Alan enjoys hiking in the Blue Ridge Mountains, tending his vegetable garden, and perusing the shelves of local used bookstores.