Faculty, Fellows & Staff
Nephrology faculty serve on national and international committees, advisory groups and editorial boards, and the division has emerged as a nationally recognized program in all facets of academic nephrology, including basic and clinical research as well as education. Nephrology faculty have also been recognized both internally and nationally for excellence in research and clinical care.
Click on faculty members' names to go to their profile in the UVA Health System Find A Doctor Directory. Use the back button to return to the Nephrology Division website.
---
General Nephrology
Transplant Nephrology
Nephrology Research Faculty
Faculty members with diverse research backgrounds and experiences contribute to the Division of Nephrology and Center for Immunity, Inflammation and Regenerative Medicine (CIIR) at the University of Virginia. Our core faculty consists of basic scientists with expertise in basic immunology, regenerative medicine, and stem cell biology, and clinician investigators with expertise in translational research in immunity and inflammation. Additionally, the CIIR has affiliated members from various departments throughout the School of Medicine.
Choose a faculty member to view his or her research profile. Links go to the School of Medicine Research Faculty Directory; use back button to return to the Nephrology division website.
---
Division of Nephrology Advanced Practice Providers
The links will take you to the UVA Health System.
Laura Krause, NP
Second-Year Fellows
---
First-Year Fellows
---
Transplant Fellow
Joseph Leeds, MD
Residency: Stony Brook University (Stony Brook, NY)
Awards and Honors
---
American Registry, America's Most Honored Professionals (Top 5%), 2019
Top Doctors, Castle Connolly Medical, 2019
Member Steering Committee of American Society of Nephrology (ASN) "Kidney Health Initiative: Prioritizing Symptoms of ESRD Patients for Developing Therapeutic Interventions"
UVA Department of Medicine Clinical Excellence Award, 2011
UVA Department of Medicine Clinical Excellence Award, 2008
Castle Connolly Top Doctors in America, 2013
Board member, American Society for Apheresis, 2013
Council member, International Society for Blood Purification, 2013
Member, Academy of Distinguished Educators, 2005
Best Bedside Manner Awards, Our Health Charlottesville and Shenandoah Valley Magazine; Second Place, Nephrology, 2018
Department of Medicine Faculty Teaching Award, 2017
Our Health Magazine Bedside Manner Award; 3rd Place, 2016
Bedside Manner Award, Our Health Magazine; First place, 2015
Department of Medicine Faculty Clinical Excellence Award, 2015
Department of Medicine Fellow of the Year, 2011
Arnold Gold Humanism & Professionalism Honor Society Inductee, 2008
Alpha Omega Alpha Honor Society Inductee, 2008
William and Sandra Bennett Clinical Scholars Grant, ASN Foundation, 2019
UVA Recognition of Outstanding Patient Experience, 2019
UVA Department of Medicine, Excellence in Clinical Care, 2017
Harold Cumming Award for Best Overall Clinician – Tulane Medical School, Class of '94
Harry & Rose Caplovitz Award for Outstanding Student in Internal Medicine, Tulane Medical School, Class of '94
Outstanding Discussion Group Leader Award- Penn Medical School 2001
Key ACGME Clinical Faculty University of Pennsylvania 2004-6/30/07
Measey Teaching Fellow (15% salary support), University of Pennsylvania 2004-12/2007
Penn Pearls Faculty Teaching Award, University of Pennsylvania, 2005
J. Russell Elkinton Faculty Teaching Award, University of Pennsylvania, 2006
National Award for Service, President Bharrat Jagdeo, Guyana 2011
Top Docs Philadelphia, Castle Connelly 2012, 2013, 2014, 2015, 2016, 2017
Philadelphia Super Doctors designation 2012, 2013, 2016
Charles Schwartz Award for Excellence in Teaching, Drexel University 2014
Best Doctors, Philadelphia Life Magazine designation 2015
Best Doctors in America 2017-18
Best Doctors in America 2018-19
Teaching Excellence Award, University of Virginia, Division of Nephrology 2018
Award for Excellence in Clinical Care, University of Virginia, Department of Medicine 2018
Fellow of the American Society of Transplantation
Treasurer, International Society of Extracellular Vesicles, 2018
Department of Medicine Excellence in Research Award, 2017
Distinguished Basic Investigator Award from American College of Rheumatology, 2013
American College of Rheumatology Distinguished Basic Investigator Award, 2012
American Association for the Advancement of Science Elected Fellow, 2008
Department of Medicine Excellence in Faculty Mentoring Award, 2007
American College of Rheumatology Master Award, 2007
American Society of Nephrology, Mid-career Award for Teaching Excellence, 2019
Mulholland Award for Teaching Excellence in Foundation of Medicine, 2014, 2015, 2017, 2018, 2019
Best Doctors in America, 2012-Present
Anne Brody and SOM scholarship to attend Harvard Macy Institute Program for   Educators in Health Professions, 2016
Dean's Award for Excellence in Teaching, University of Virginia, School of Medicine, 2014
Member of the Academy of Distinguished Educators, UVA School of Medicine, 2012
UVA Department of Medicine Outstanding Educator Award, 2012
UVA Department of Medicine Clinical Excellence Award, 2007
UVA Department of Medicine Excellence in Clinical Care, 2019
UVA Division of Nephrology, Teaching Excellence Award, 2019
America's Top Physicians, 2004-2008
UVA Department of Medicine Clinical Care Excellence Award, 2018
Melvin C. Gluck Lecture, Department of Medicine, New York University, NYU-Langone Medical Center, September 3, 2014
Elected Councilor, American Society of Nephrology, 2012
Best Doctors in America, 2005-2015
Castle Connolly Top Doctors in America, 2001-2015
Elected membership, American Clinical and Climatological Association, 2011
Charles D. Swartz, MD, Memorial Lecture, Department of Medicine, Drexel University College of Medicine, Philadelphia, PA. May 3, 2011
Elected Alpha Omega Alpha, Medical College of Virginia, Virginia Commonwealth University, Richmond, VA 2009
Alpha Omega Alpha Visiting Professor, Medical College of Virginia, Virginia Commonwealth University, Richmond, VA, May 2009
UVA Department of Medicine Excellence in Mentorship, 2007
Fellow of the American Society of Nephrology, 2018
Travel Award Recipient, Annual Dialysis Conference, 2016
Second Place Oral Presentation, Florida Society of Nephrology Annual Meeting, 2015
Honorable Poster Presentation, Florida Chapter of the American College of Physicians, 2012
Best Doctors in America, 2006-2015
UVA Medical Center Master Educator Award, 2009
Evergreen Award, American College of Physicians, 2008
UVA School of Medicine Dean's Clinical Excellence Award, 2008
UVA Department of Medicine, Teaching Excellence Award, 2007, 2008
UVA Department of Medicine Attending of the Year, 2006, 2008
UVA All University Teaching Award, 2006
Membership, Academy of Distinguished Educators, 2006
UVA School of Medicine Dean's Award for Excellence in Teaching, 2005
National Technology Award, Technology Board, Dept. of Science and Technology, Govt. of India, 2006
Trailblazer Award from National Black Nurses Association, 2013
University of Virginia School of Medicine, Academy of Distinguished Educators, 2018
University of Virginia Department of Medicine, Award for Excellence in Mentorship, 2018
Fellow of the American College of Physicians, 2018
Alliance for Academic Internal Medicine Executive Leadership Program, 2017
University of Virginia Division of Nephrology, Nephrology Teaching Excellence Award, 2017
Fellow of the American Society of Nephrology, 2015
Francis Sterling Award for Teaching Excellence, 2011
University of Pennsylvania, Catherine E. Reynolds Award for Excellence in Mentoring, 2010
University of Pennsylvania, Renal Fellow Teaching Award, 2004
University of North Carolina School of Medicine, Academic Merit Award, 1999
Editorial Boards
---
Journal of Clinical Apheresis; Journal of the American Society of Artificial Internal Organs, 2013
Cellular and Molecular Immunology, 2010 – 2013
Clinical Immunology, 2012 – 2013
F1000 Research, 2012 – 2013
Associate Editor, Kidney International, 2012 – 2013
Journal of the American Society of Nephrology, 2010 – 2013
Kidney International, 2007 – 2013
American Journal of Physiology, Renal Physiology, 2004 – 2012
American Journal of Nephrology, 2004 – 2013
American Journal of Kidney Disease (section editor), 2013
Clinical Journal American Society of Nephrology, 2013
Kidney International, 2013
Nephron Clinical Practice, 2013
Co-Director, American Society of Nephrology Board Review Course
Member, Education Executive Committee, American Society of Nephrology
Member, Program Committee, Association of Professors of Medicine
Co-Chair, Annual Meeting Renal Physicians Association
Member, Board of Directors, Renal Physicians Association
Kidney International, 2013
Modern Research in Inflammation, 2013
Advances in Medicine: Immunology section, 2013
National Contributions
---
Member, Advisory Board Geriatric Nephrology, American Society of Nephrology
Geriatric Nephrology advisory group and organizing committee
Advances in Geriatric Nephrology scientific committee and course
Regular Member, Immunity and Host Defense Study Section, NIH
NIH Arthitis, Connective Tissue and Skin Study Section;
Department of Defense CDMPP review panels on Lupus and on Immunology
Member of the Renal Ultrasound Credentialing Committee of the American Society of Diagnostic and Interventional Nephrology (ASDIN)
Gilbert R. Kinsey, PharmD, PhD
Member, American Society of Nephrology Grant Review Committee 2014 – present
Member, American Journal of Physiology Renal Physiology Editorial Board 2014 – present
Member, International Transplant Society, 1978-present
Member, Southern Society Clinical Investigation, 1979-present
Ad hoc Member, Study Section Natural IgM, NIAID, 2011-present
Councilor, American Society of Nephrology
Member, Acute Kidney Injury Network
Member, NIH/NIDDK-F subcommittee on F-Awards, 2013
Member, Education Committee, American Society of Nephrology, 2009 – Present
Chairman, Program Committee, ASN Annual Meeting, 2011, Philadelphia, PA, 2011
Chairman, American Society of Nephrology Acute Kidney Injury Advisory Group, 2008 – 2010
Member, Board of Advisors, American Society of Nephrology 2008 – 2010
Member, Program Committee, ASN Annual Meeting, 2007, San Diego, CA
Chairman, Pathobiology Kidney Disease Study Section: ZRG1 DKUS-A (Aug 22, 2011)
Adhoc, NIH/NHLBI Program Project, December 14, 2011
Expert Panel, NIDDK AKI Outcomes: Overcoming the Barriers in Acute Kidney Injury 2015
Member, Pathobiology Idney Disease Study Section 2008-2012
Member of the NIH/NIDDL DDK-D Study Section Committee 2013-2017
NIH Special Emphasis Panel ZDK1 GRB-J O2
Co-Director, American Society of Nephrology Board Review Course
Member, Education Executive Committee, American Society of Nephrology
Member, Program Committee, Association of Professors of Medicine
Co-Chair, Annual Meeting Renal Physicians Association
Member, Board of Directors, Renal Physicians Association
Co-director, American Society of Nephrology (ASN) board review course (San Francisco, August 2012)
Member, Education Executive Committee, ASN
Member, Board of Advisors, Renal Physicians Association
Member, Program Committee, Association of Professors of Medicine
Co-organizer (with Mark Okusa) of the 2014 Acute Dialysis Quality Initiative (to be held at UVA)

R. Samuel Arthur, MD
Medical Director, Page Dialysis
540-434-0559 | Fax 540-434-1348
MD: University of Maryland
Residency: University Hospital, Harrisburg Polyclinic Hospital
Fellowship: University of Pittsburgh
Certification: Internal Medicine, Nephrology
---

Mohammed K. Ashraf, MD
Assistant Professor of Medicine
Medical Director, UVA Dialysis- Lynchburg
434-947-3954 | Fax 434-947-5944
MD: Dhaka Medical College, Bangladesh
Residency: SUNY Buffalo
Fellowship: Medical College of Pennsylvania and Hahnemann University
Certification: Internal Medicine, Nephrology
---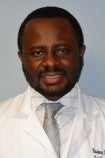 Kwabena T. Awuah, MD, FACP, FASN
MD: School of Medical Sciences, Kwame Nkrumah University of Science and Technology, Kumasi, Ghana
Residency: Hospital of St. Raphael, New Haven, CT
Fellowship: Yale New Haven Hospital, New Haven, CT
Certification: Internal Medicine, Nephrology

---
Subhasish Bose, MD, FACP, FASN
Medical Director, UVA Dialysis – Amherst
MD: University of Calcutta, India
Residency: University of Pennsylvania Health System, Philadelphia
Fellowship: Temple University Hospital
Certification: Internal Medicine, Nephrology

---

Asad G. Ehtesham, MD
Assistant Professor of Medicine
434-947-3954 | Fax 434-947-5944
MD: Dow Medical College, Pakistan
Residency: AGA Khan University
Fellowship: Stanford University
Certification: Internal Medicine, Nephrology
---

Terry L. Overby, MD
Medical Director, Page Dialysis
540-434-0559 | Fax 540-434-1348
MD: University of North Carolina
Residency: Strong Memorial, University of Rochester
Fellowship: University of Virginia
Certification: Internal Medicine, Nephrology
---

Andrew Waligora, MD
Medical Director, Page Dialysis
540-434-0559 | Fax 540-434-1348
MD: Jagiellonian University
Residency: Jagiellonian University
Fellowship: Brookdale University and Medical Center
Certification: Internal Medicine, Nephrology