Michael Brown, PhD Lab
PRIMARY APPOINTMENT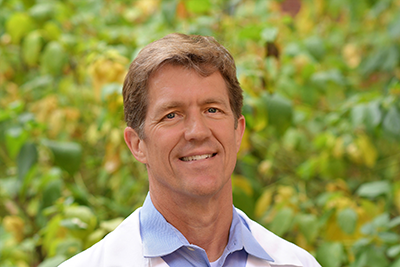 Professor, Medicine: Nephrology
Address
PO Box 801386
MR6, Rm 2714A
Charlottesville, Virginia 22908
Phone: 434-924-5106
Fax: 434-924-1221
Email: mgbrown@virginia.edu
EDUCATION AND TRAINING
BS, Biochemistry, Virginia Tech University
PhD, Immunology, Medical College of Virginia, Virginia Commonwealth University
Postdoc, Immunology, Mount Sinai School of Medicine
Postdoc, Immunology, Washington University
FUNDED PROJECTS
NIH/NAIAD 5R01AI050072-17 (Molecular study mouse virus resistance mechanisms)
NIH/NAIAD 1R21AI141943-01A1 (TNFRSF Genetics Related to NK Cell Control of MCMV)
RESEARCH AREAS
Cancer Immunology, Genetics of Virus Immunity, Host Defense Mechanisms, Host-Pathogen Interaction, Natural Killer (NK) Cells, Role of NK Cells in Non-Small Cell Lung Cancer (NSCLC).
CURRENT LABORATORY MEMBERS
CONTACT:
Telephone:
Email:
CONTACT:
Telephone:
Email:
CONTACT:
Telephone:
Email:
Lab Team Images
RESEARCH SUMMARY
A main goal of research in the Brown Lab centers on the genetics of host resistance to viral infection, and the role of natural killer (NK) cells in viral immunity. We aim to understand (1) how genetic variation shapes both innate and adaptive immune cell features, and how these differences further affect immune cells needed to detect and clear viral pathogens; (2) how NK cell effector function is acquired and regulated by both genetic and environmental influences; and (3) how NK responses to immune stimulation can specifically regulate adaptive immune outcomes.
We have learned that the major histocompatibility complex (MHC) exerts substantial control over NK cells, and we have developed several informative mouse models to explore this effect in much greater depth. We found that MHC class I-dependent education (also referred to as licensing), affects the capacity of NK cells to mediate virus-specific clearance, in addition to its effect on NK cell functionality. We hypothesize that licensing impacts NK-mediated responsiveness to cancer cells, as well. While the molecular basis of licensing remains poorly defined, the model systems and resources now developed in the lab provide an outstanding way to explore the basis and vital roles of NK cells in viral or tumor immunity.