Diversity & Inclusion
Our Mission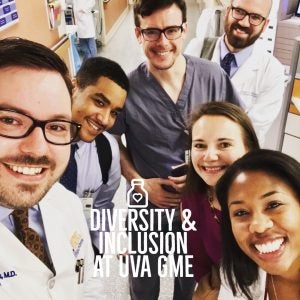 The GME department works closely with UVA faculty and the Housestaff Council for Diversity and Inclusion to stimulate meaningful conversations about race, privilege and representation in our community. Our goal is to ensure that all residents, no matter their race, sexuality, country of origin, gender, religion or able-bodiedness, feel included at UVA.This page is a hub for GME diversity events, local happenings and institutional/program level resources.
Please explore how UVA Health promotes health equity in our community:  Diversity, Equity, Inclusion, & Community Engagement | UVA Health
HCDI
The House Staff Council for Diversity & Inclusion is committed to promoting diversity and tolerance within the housestaff community by building a culture of inclusion and respect, engaging with future housestaff members, and leveraging the diversity of its members in collaboration with the greater Charlottesville community.
Congratulations to HCDI for being selected as a recipient of the 2021 Martin Luther King Jr. from the University of Virginia Health System!
NEW URiM Leadership Program and Travel Scholarship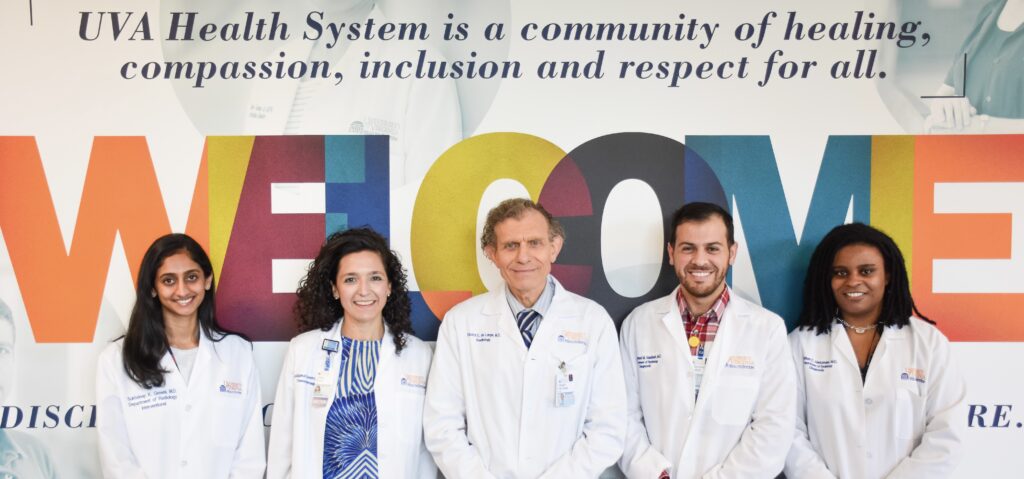 Leadership in Medicine
The UVA GME Community is sponsoring a new leadership opportunity for 4th year medical students accepted into elective rotations at UVA (July-October). Those students may also apply for this supplemental program. Friday afternoons during each block will be dedicated to seminars, workshops and hands-on experiences in Leadership in Medicine, Addressing Health Disparities, Successful Residency Applications and Internship Survival.
Additionally, participants will have a dinner with current Trainees and representatives from the Housestaff Council for Diversity and Inclusion, faciliated meetings for those interested in research, tour of the hospital and Charlottesville, meeting with the Chief Diversity Officer.
There will be a limited number of $1,500 travel scholarships available.

Eligibility and Application Process
The Program is open to 4th year students who either are part of a group underrepresented in medicine or who have a strong interest in DEI work. Interested students must apply and be accepted to the clerkship of their choice through VSOL. Space in the Leadership Program is limited.
The Program and Scholarship application can be found in the Required Documents section of the AAMC's VSLO application. Participating electives can be found in almost all of our core residency programs.
Please contact the individual UVA Clerkship Coordinators with any questions.

Residency & Fellowship Programs at UVA
HCDI Sponsored Recorded Events
Resources at UVA and around the Community