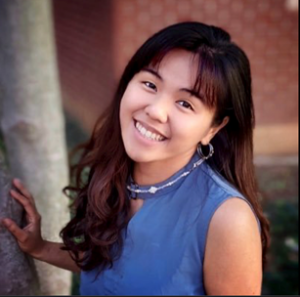 Oom Pattarabanjird, a graduate student in the McNamara lab, has won the Michael J. Peach Award for 2022. This annual award is made to a graduate student who embodies enthusiasm for research and the principles of sharing and collaboration.
Oom is a current MD/PhD student in the Carter Immunology Center and Division of Cardiovascular Medicine at UVA. She earned her PhD in biomedical engineering and BS in Chemistry and Biology from MIT.
We asked Oom to tell us about her research and her hopes for the future. Here's what she said.
Tell us about your research.
My research focuses on utilizing single cell multi-omics of human B cells as well as humanized mice model to study roles and mechanisms of B cell subtypes especially B-1 cells in mediating atheroprotection.
What drives or motivates your scientific pursuits?
I have a strong passion in using healthcare data in combination with power of artificial intelligence and molecular biology to shape precision medicine. I believe in the power of translational research that one day it will help improve the practice of medicine.
What are your future goals?
I have an aspiration to become a cardiologist and have a translational research lab to investigate the roles of immune cells in cardiovascular diseases.
Congratulations on winning this award, Oom!