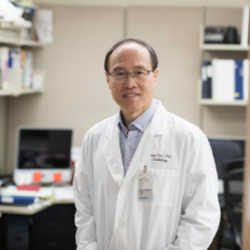 A top exercise researcher at the University of Virginia School of Medicine is urging clinical trials of exercise in patients with Friedreich's ataxia after finding that physical activity has a "profound" protective effect in mouse models of the debilitating genetic disease.
Friedreich's ataxia typically limits patients' ability to exercise. But Zhen Yan's findings suggest that well-timed exercise programs early in life may slow the progression of the disease, which robs patients of their ability to walk.
"When dealing with a genetic disease, we often hope that gene therapy is advanced to a point with great precision and efficiency that we can replace the defect gene in the whole genome and in all the affected cells in the body, but the reality is that we are not there yet," said Yan, director of the Center for Skeletal Muscle Research at UVA's Robert M. Berne Cardiovascular Research Center. "This study points to a promising alternative approach of exercise intervention to promote the expression of an iron regulator to bypass the defect gene in maintaining normal mitochondrial function. This could fundamentally change for the good the life of Friedreich's ataxia patients."
Read the full article at UVA Today, 6/15/20.
Photo by Dan Addison, University Communications, article by Josh Barney.