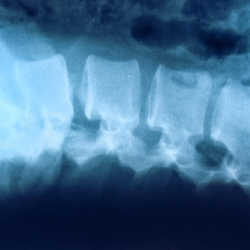 Two top scientists at the University of Virginia School of Medicine are seeking answers to questions about spinal cord injuries that have long frustrated the development of effective treatments.
The scientists, Jonathan Kipnis and Kodi Ravichandran, are teaming up to understand why critical nerve cells called neurons continue to die after spinal cord injuries. So little is known that doctors aren't even certain if the body's immune response is beneficial or harmful.
By understanding that process, Kipnis and Ravichandran hope to pave the way for more effective treatments, either by enhancing or limiting the immune response. Their work has received $350,000 in backing from the philanthropic Chan Zuckerberg Initiative.
"Bringing someone of Ravi's caliber, who is a world expert in phagocytic clearance, to study questions related to brain and spinal cord injuries is exactly what this CZI initiative is about," said Kipnis, chair of UVA's Department of Neuroscience and director of UVA's Brain Immunology and Glia Center, or BIG. "Merging complementary expertise and focusing on one common goal could lead to a real scientific breakthrough."
Read the full article in UVAToday, April 29, 2020.