Contacts/administration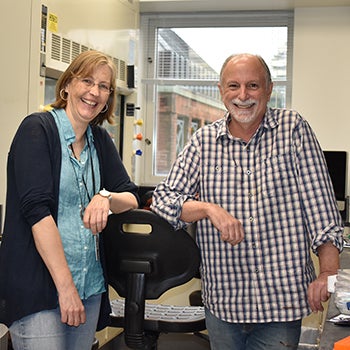 CDB Graduate Program Co-Directors
Bettina Winckler, Professor, Cell Biology
bw5h@virginia.edu
434-924-5528
Research interests:
Endosomal function and dysfunction in neurons.
Wiring the nervous system in development.
Jim Casanova, Professor, Cell Biology
jec9e@virginia.edu
434-243-4821
Research interests:
Role of Arf family GTPases in vesicular transport and cytoskeleton assembly.
Cell Biology of bacterial pathogenesis.
The innate immune response to bacterial infection.
CDB Program Administration
Mary Hall, M.Ed.
mth8n@virginia.edu
434-924-2835