The Women in Internal Medicine Network (WIMN) is a Department of Medicine (DOM) initiative to support the professional growth of DOM's women faculty members and trainees (residents, fellows and postdocs).
Led by co-chairs Jeanetta Frye, MD, and Anne Tuskey, MD, faculty members in DOM's Division of Gastroenterology & Hepatology, with further leadership from Joy Hilton, DOM's Director of Education, WIMN aims to:
Foster mentor-mentee relationships among DOM senior faculty and residents, fellows and junior faculty in internal medicine
Promote involvement and advancement of women in the Department of Medicine
Support research on women's health issues and on gender differences related to healthcare.
In its first year, WIMN created a peer support program and organized a lecture series on topics such as work-life balance, mentoring and women in leadership.
An April meeting featured an exploration of mentoring with Dorothe Bach of UVA's Center for Teaching Excellence. In June, UVA Theatre Department faculty member Denise Stewart led a discussion of wellness and work/life balance; and Christina Surawicz, MD, past president of the American College of Gastroenterology and professor of medicine at the University of Washington School of Medicine, spoke on "Challenges for Women in Academic Medicine."During the 2016-2017 academic year, the group will sponsor ongoing meetings and a Grand Rounds presentation. It also aims to establish a grant to support women faculty members at the early stages of their research careers.
To learn more, or to be added to the WIMN e-list, contact:
Women in Internal Medicine Network —  Spring 2017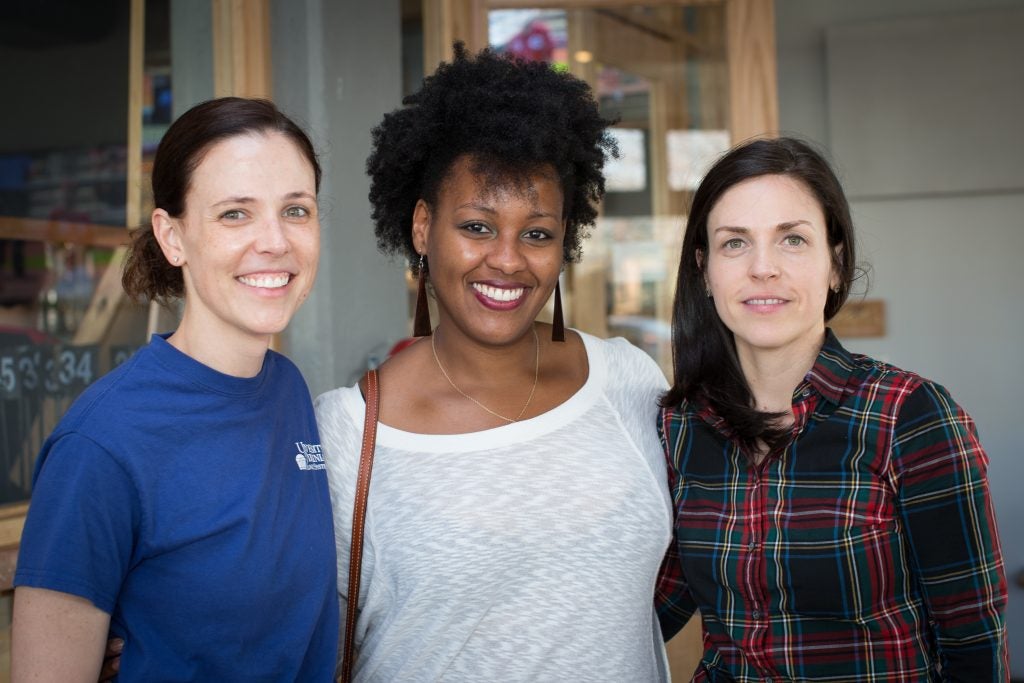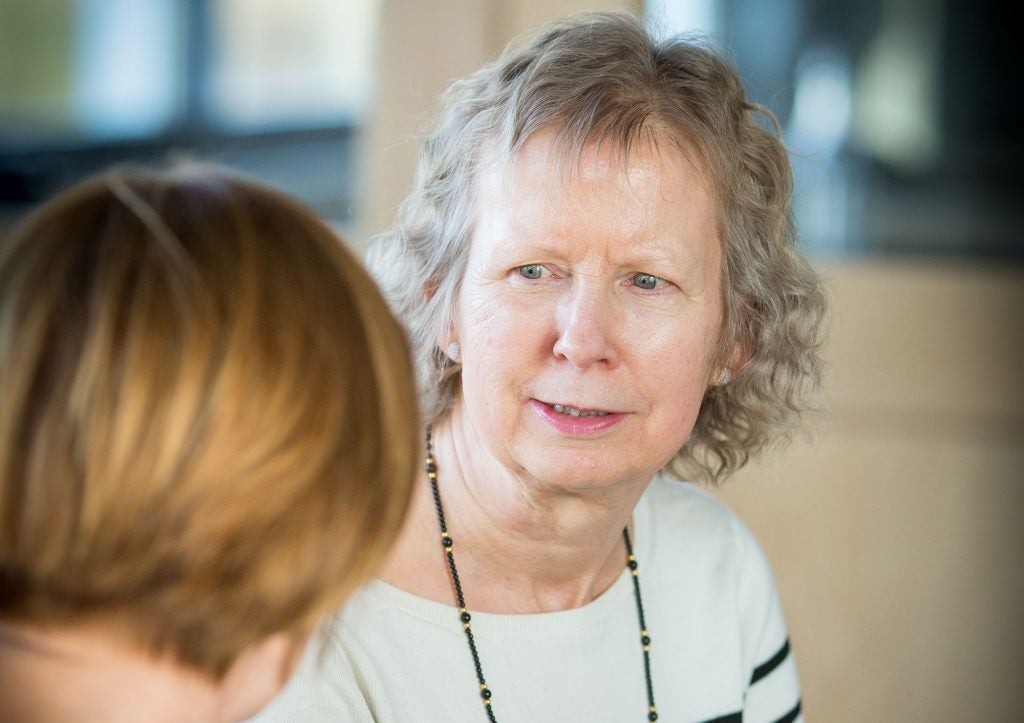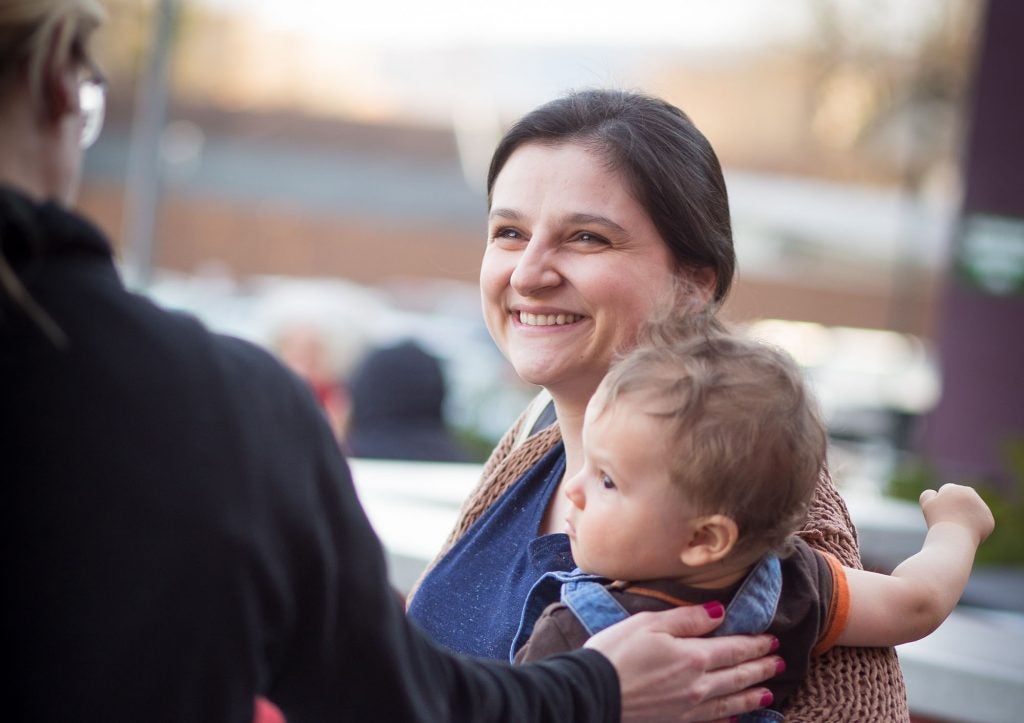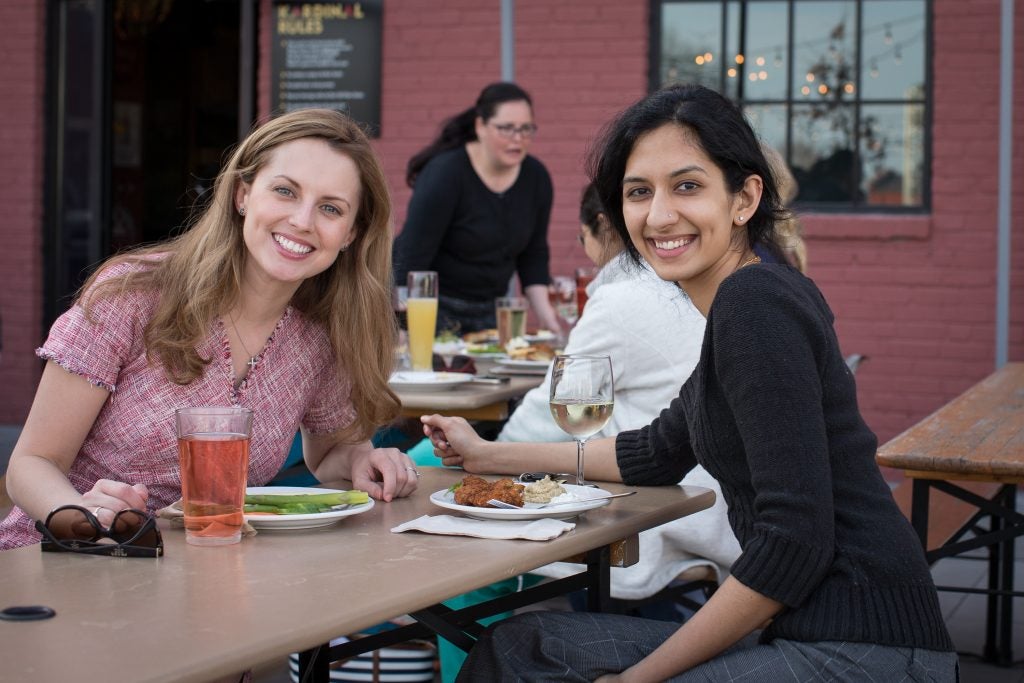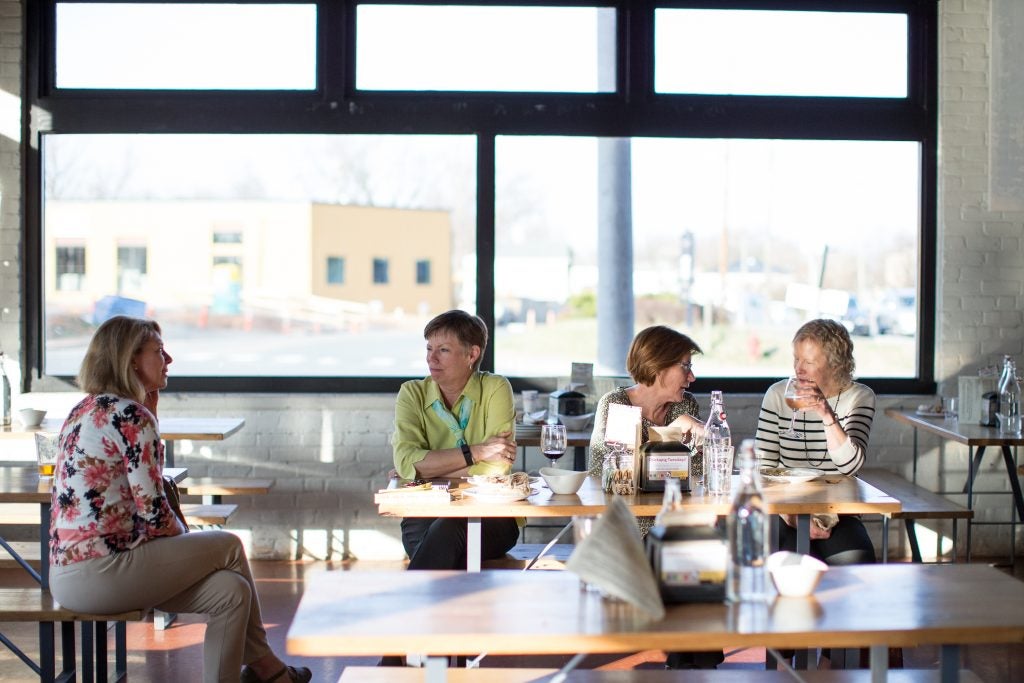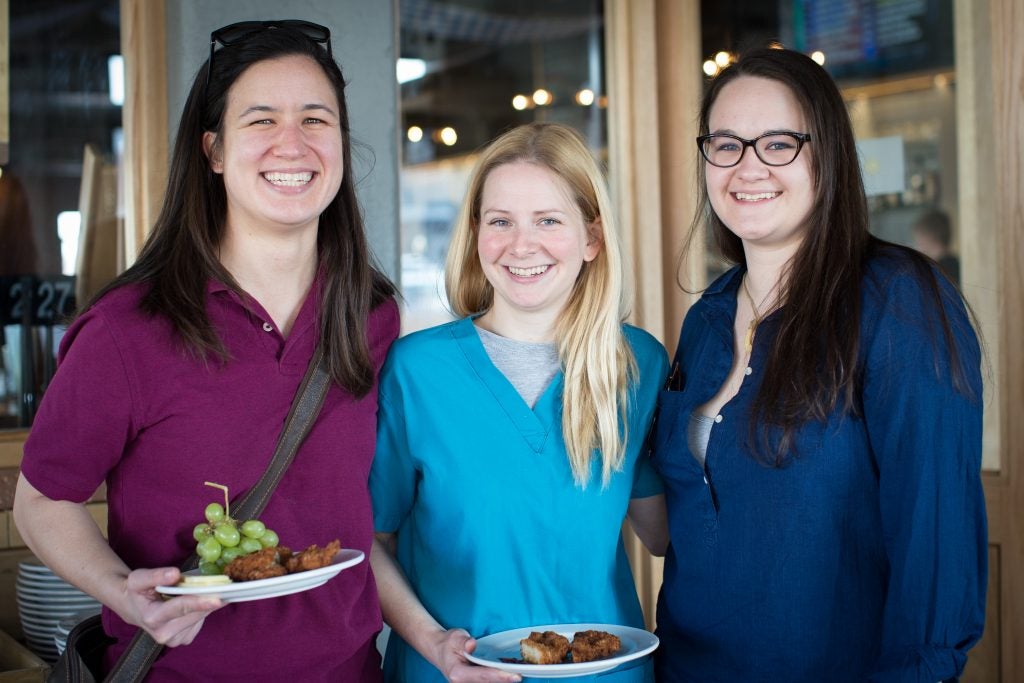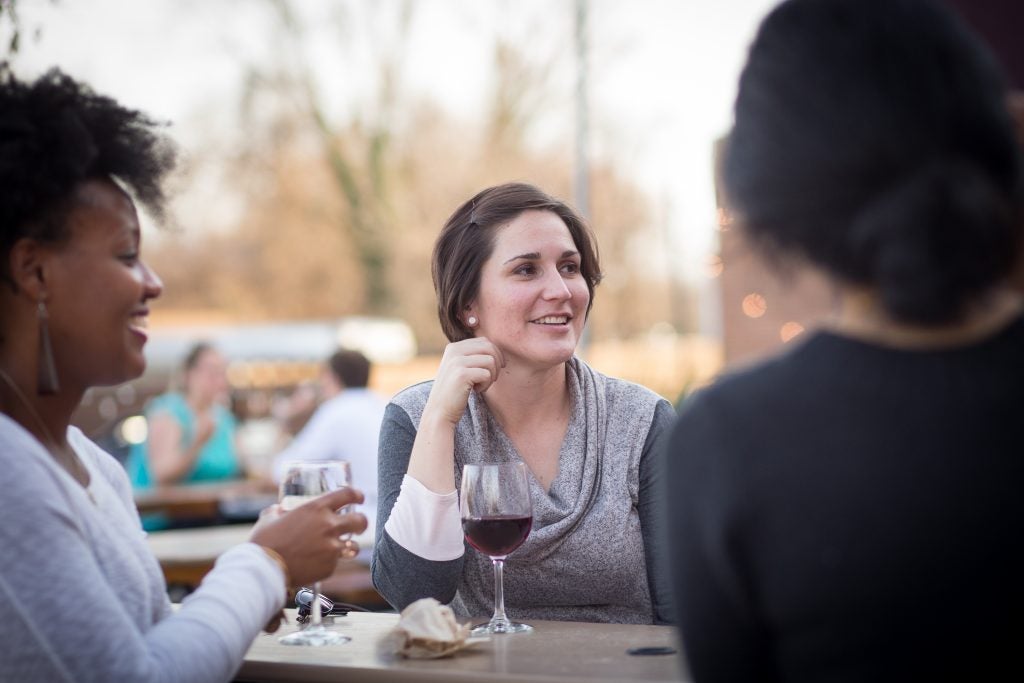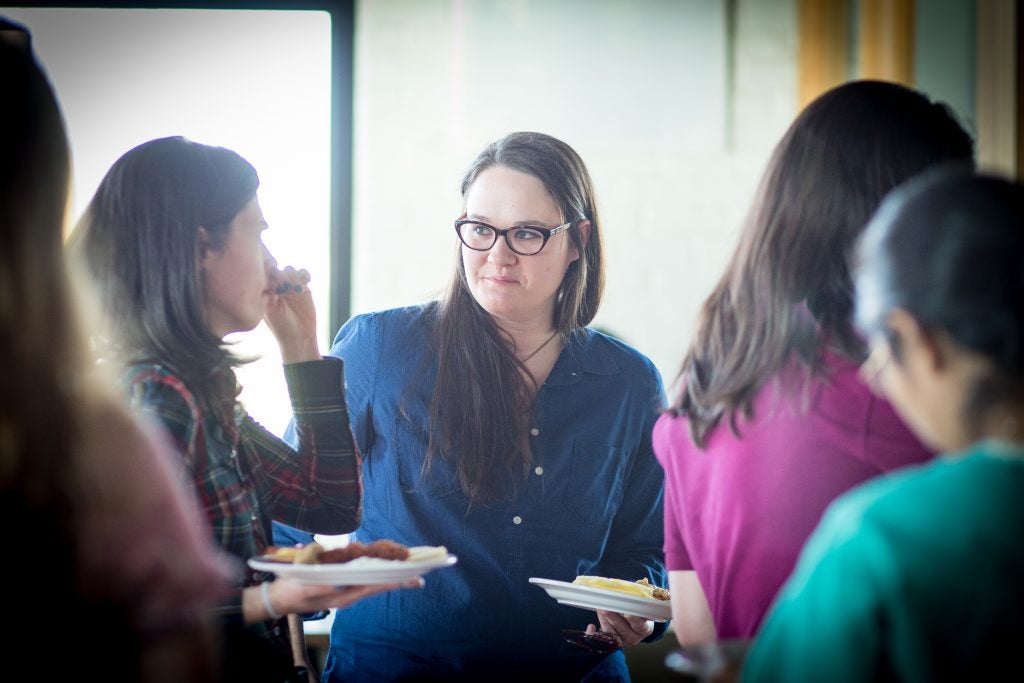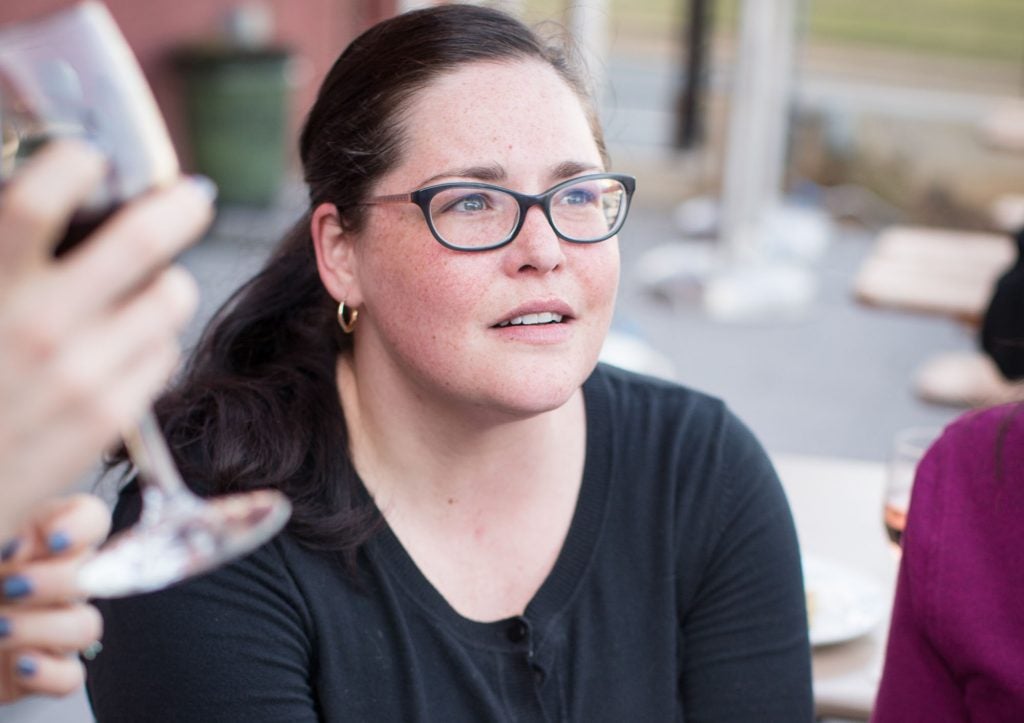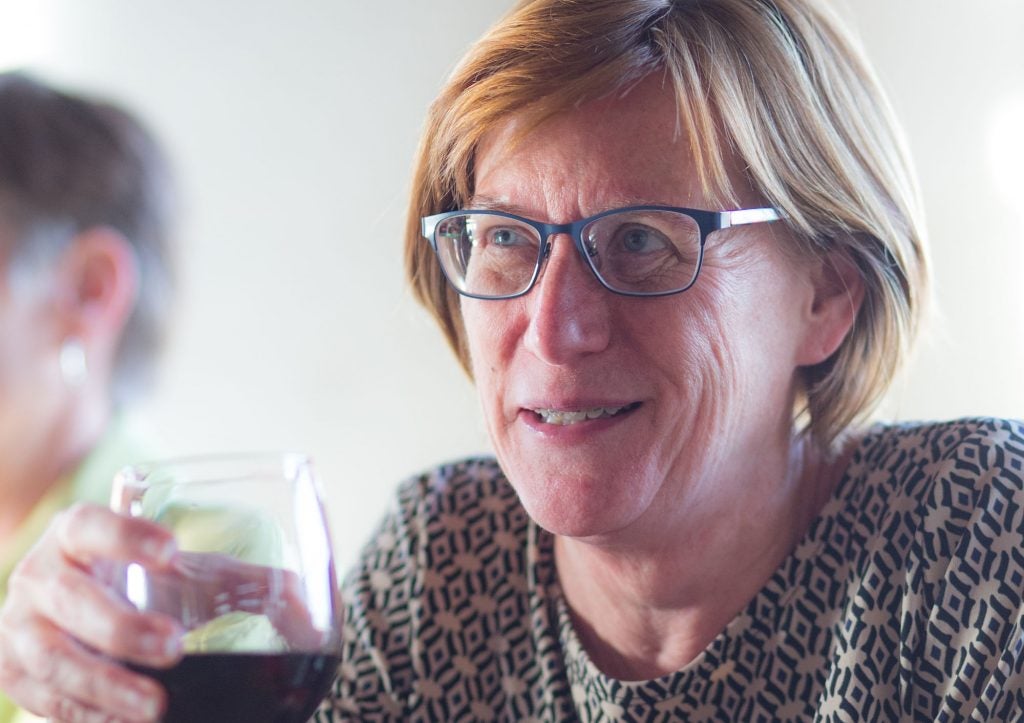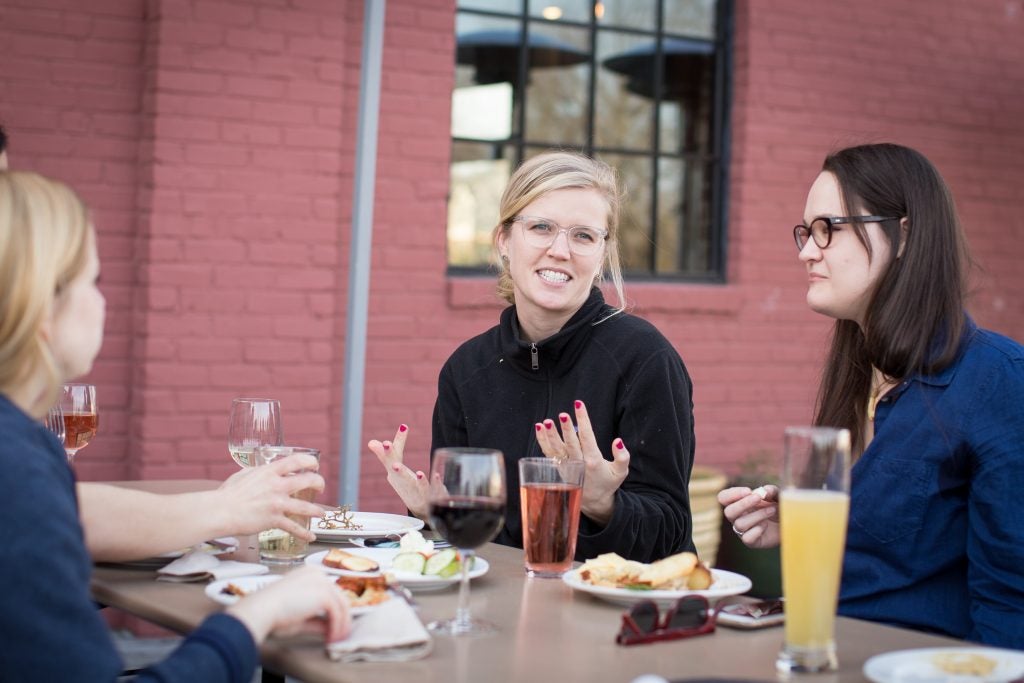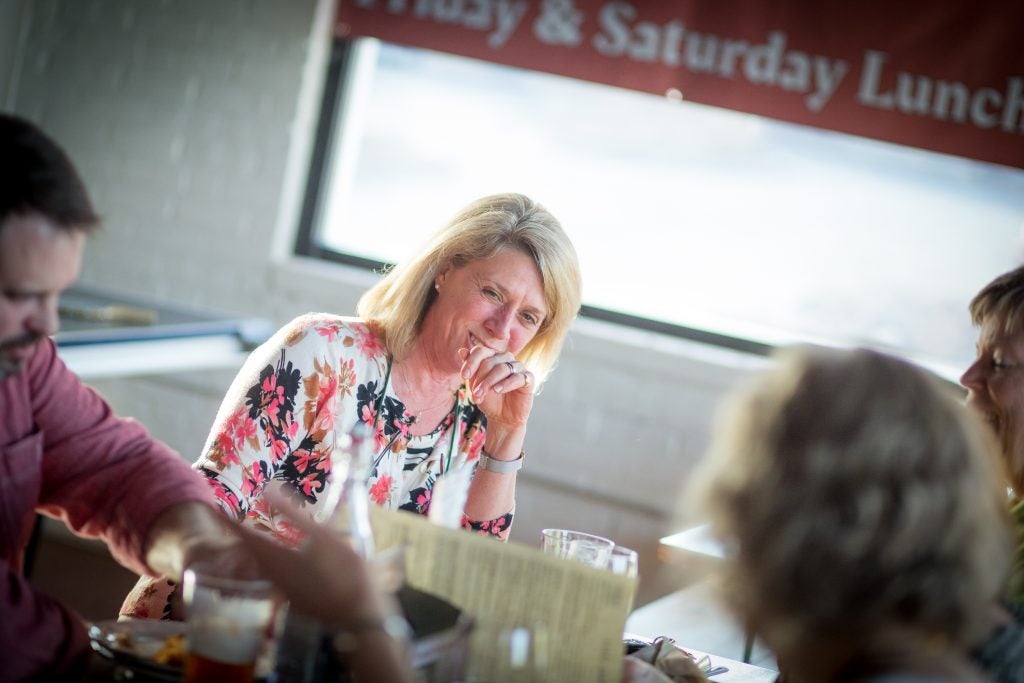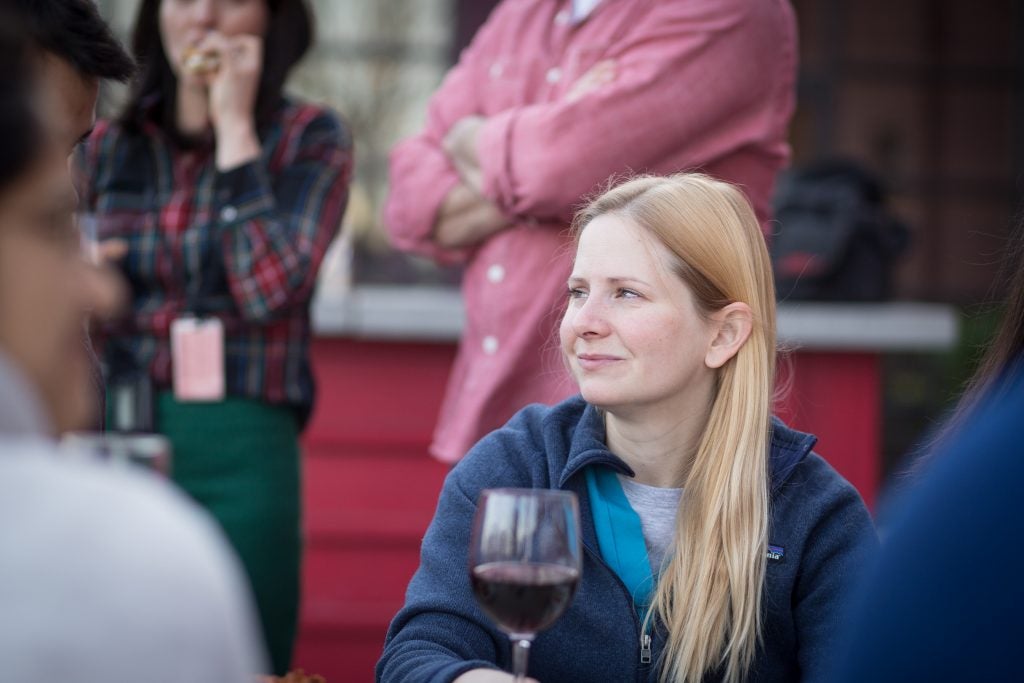 Left and right - Gastroenterology (GI) faculty members and WIMN co-directors Anne Tuskey and Jeanetta Frye. Center - Javelle Wynter, 3rd-year internal medicine resident and future GI fellow.