Living in Charlottesville
Charlottesville is a small, vibrant city settled in the foothills of the scenic Blue Ridge Mountains. The city and surrounding area host a wide array of scenic, cultural, historical, and recreational activities. The naturally beautiful region boasts an educated workforce, strong school systems, excellent health care, and affordable, high-quality living. Our Heme/Onc fellows enjoy many outdoor recreational activities including nearby hiking and skiing. There are numerous local restaurants to enjoy. Fellows frequently get together at the Cville Downtown Mall, which hosts a weekly summer concert series called "Fridays After Five" and a robust farmer's market on Saturdays. Fellows also enjoy weekend trips to many nearby family and pet-friendly wineries and breweries.
Charlottesville is consistently recognized and ranked highly for its livability and local amenities. The city has enjoyed rankings as #1 City in America" (Frommer's), "Best Place to Live Among Small Cities" (Money magazine), "Top Ten Cities That Have It All" (A&E TV), "40 Best College Towns…" (Outside), "Healthiest Place to Live" (Kiplinger), "Hottest for Fitness" (Newsweek), and "Best Place to Raise a Family" (Readers' Digest).
About Charlottesville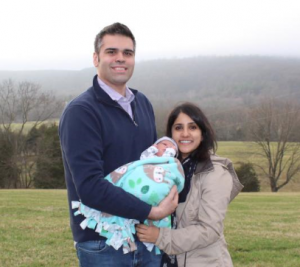 "Charlottesville has been a wonderful place to live for the past two years for my family and me. We have made life-long friends and have loved exploring all the beautiful vineyards, breweries, and hiking paths of the Shenandoah Valley. We love that we can participate in the UVA activities and enjoy the college-town feel but also have plenty of options outside of the campus, in addition to being only a short distance away from the nation's capital. It is an extremely family friendly city and constantly surprises us with all of that is available."
– Puja Arora, MD, 3rd year fellow