People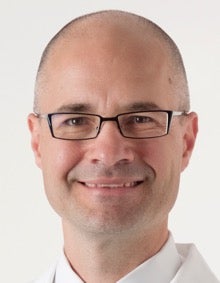 Eric R. Houpt, MD
Eric Houpt is the Jack Gwaltney Jr. Professor of Infectious Diseases at the University of Virginia and is Vice-Chair for Research in the Department of Medicine.  Our group leads studies on the burden of infectious diseases, drug resistance, and emerging infections all over the world. I previously trained at Emory and the University of Chicago, and has worked as a physician and researcher in Papua New Guinea and at the Kilimanjaro Medical Centre in Tanzania.  Awards include the Bailey Ashford Medal by the American Society of Tropical Medicine, the Oswald Award for Mid-Career Achievement by the Infectious Diseases Society of America, and election to the American Society for Clinical Investigation and the American Association of Physicians.  I am a member of the CDC Advisory Council for the Elimination of Tuberculosis and have been the tuberculosis consultant for the Virginia Department of Health for the past 8 years, focusing on clinical care of MDR TB.
View Dr. Houpt's faculty profile
Faculty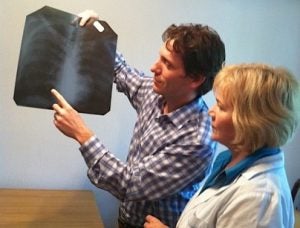 Scott Heysell, MD, MPH

Dr. Heysell is an Associate Professor in the Division of Infectious Diseases and International Health, a Vivian Pinn Scholar, and a tuberculosis (TB) consultant for the Virginia Department of Health. Dr. Heysell has prior field experience living and working in human immunodeficiency virus and drug-resistant TB endemic areas including rural South Africa, Tanzania, and Siberia. His research focuses on understanding pharmacokinetics and field-applicable drug-susceptibility tests for TB in populations at high risk of treatment failure. He now leads a NIH supported multinational cohort to establish pharmacokinetic/pharmacodynamic targets for the severe forms of TB across sites in Tanzania, Bangladesh, Uganda and Siberia, and to build capacity for research more broadly at these locations. He additionally mentors Master's and PhD students at partnering sites as well as the UVA infectious diseases fellows Andrew Ebers, Yosra Alkabab, and Galina Lyles.
View Dr. Heysell's faculty profile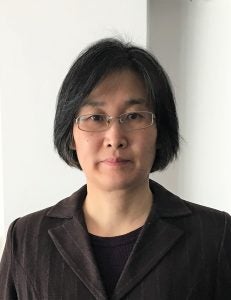 Jie Liu, PhD

Dr. Jie Liu is an Assistant Professor of Medicine in the Department of Medicine, Division of Infectious Diseases and International Health at the University of Virginia. She graduated with her Ph.D in Microbiology from Shandong University in China. She joined the Houpt group in 2009, and her research focuses on developing molecular diagnostics for infectious diseases to facilitate etiology, epidemiology, disease surveillance, and intervention studies around the world, especially in resource-limited settings.
View Dr. Liu's faculty profile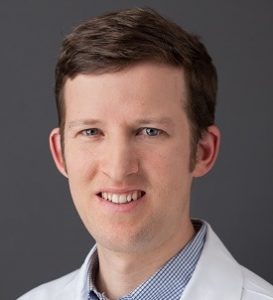 James Platts-Mills, MD

James Platts-Mills in Assistant Professor in the Division of Infectious Diseases and International Health. His research interests include the application of molecular diagnostics to the epidemiology of enteric diseases in children in low-resource settings, in particular to improve estimates of pathogen-specific burdens of diarrhea, measure the impact of rotavirus vaccine introduction in these setttings, and understand the long-term sequelae of enteric infections. He attended Princeton University, where he majored in philosophy and returned to UVA for medical school in 2005. After completing his internal medicine residency at the University of California, San Francisco in 2012, he returned to UVA for his fellowship training in infectious diseases. He joined the University of Virginia School of Medicine faculty in 2015.  Despite being a Charlottesville native, he still has trouble finding his way around town.
View Dr. Platts-Mills' faculty profile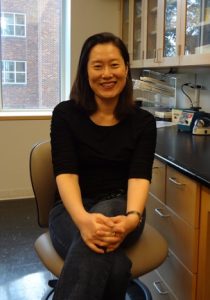 Mami Taniuchi, PhD
Dr. Taniuchi received her BSE in Biomedical Engineering from Duke University and MS and PhD in Biomedical Engineering from the University of Virginia. Her expertise is in the development of molecular diagnostic assays to detect enteric pathogens associated with childhood diarrhea and malnutrition, with a focus on developing assays that can be used in low resource settings such as Bangladesh, Pakistan, Tanzania, and Thailand. At present, she divides her time between UVA and the International Centre for Diarrhoeal Disease Research, Bangladesh in Dhaka, where her research focus has expanded to polio eradication with a special focus on community level transmission dynamics of Sabin 2 polio virus after withdrawal of the trivalent oral polio vaccine. She is currently developing approaches for the detection of polio and other pathogens from environmental samples.
View Dr. Taniuchi's faculty profile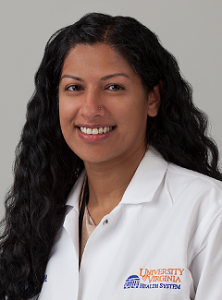 Tania Thomas, MD

I am physician investigator trained in Internal Medicine and Pediatrics, and specializing in Infectious Diseases. My research interests focus on TB among adults and children, as well as TB/HIV co-infection. My current work examines immunologic responses to TB with a goal of harnessing host-response as biomarkers for disease activity and treatment response, especially among children. My active cohorts are located in Dhaka, Bangladesh, northern Tanzania, and northern Philippines.
View Dr. Thomas' faculty profile
Research Staff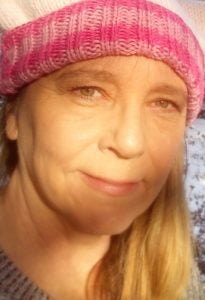 Jean Gratz
My background is in Clinical Microbiology, Biosafety and Quality Assurance. Since joining the Houpt Lab Team I have acquired molecular biology skills.  Primarily, I support our international collaborating labs in the implementation of the Houpt Group projects.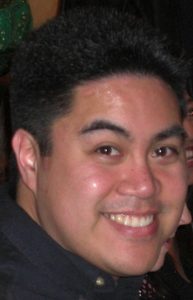 Darwin J. Operario, PhD, MPH

Dr. Darwin Operario is a Senior Scientist in the Division of Infectious Diseases and International Health. He earned his Bachelor of Science degree in Genetics from the UC Davis.  At the University of Rochester he would go on to earn a Master of Science and Doctorate in Microbiology and Immunology as well as a Masters of Public Health.  Darwin was an NIH and New York State Emerging Infectious Diseases Fellow at the Wadsworth Center/New York State Department of Health before joining the Houpt Group.  Dr. Operario's expertise is in the development and deployment of molecular diagnostics with experience in enteric pathogens, tick-borne diseases, and drug resistant in
Mycobacterium tuberculosis
. In addition, Darwin trains international teams in the use of various molecular technologies and analysis of the resulting data.  He has worked in Africa, Europe, South America, and South Asia, and with teams from the CDC and WHO.
View Dr. Operario's 2017 career profile at the American Society for Microbiology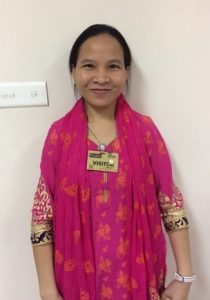 Suporn Pholwat, MSc
Suporn is from Thailand and graduated with a Master of Science in 2005 from the faculty of Medicine Siriraj Hospital, Mahidol University, Thailand. She worked in the clinical microbiology laboratory as medical scientist at Siriraj hospital before joining the Houpt Group in 2009 as research assistant to establish BSL3 TB research at UVA. Her primary research expertise is in mycobacteriology, where she has developed a rapid molecular method (TaqMan Array Card) to detect drug resistant TB and expanded to include other organisms such as pneumococci, malaria, and antimicrobial resistant bacteria. She is currently working toward her PhD degree in Medical Microbiology from Mahidol University.  In her spare time, she enjoys traveling with her family.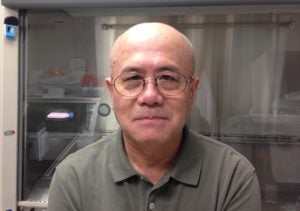 Ji Xian Zhang
Ji Xian was born and grew up in Beijing, China, where he acquired his education in Chinese literature.  With a love and passion for science and research he became a member of the UVa community 18 years ago.  Prior to joining the Houpt group he served as a Laboratory and Research Technician at the DNA sequencing lab at the Department of Microbiology at the School of Medicine for 14 years.  Ji Xian joined the Houpt group in 2015 as a Laboratory and Research Technician and is performing tasks that focused on molecular diagnostic tools for infectious diseases.
Fellows and Students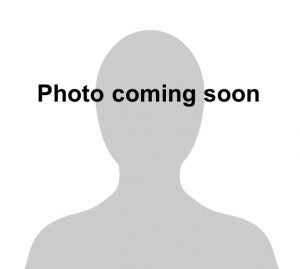 Yosra Alkabab, MD
Dr. Alkabab is an Infectious Diseases fellow at the University of Virginia. She is a board certified physician in Internal Medicine and Infectious Diseases in Saudi Arabia. Dr. Alkabab works with Dr. Heysell to study the optimal treatment approaches to patients with tuberculosis and diabetes. She works closely with the Virginia Department of Health toward this aim in Virginia where she demonstrated early interventions hasten microbiological cure, but also leads a prospective cohort of tuberculosis/diabetes patients at King Fahad Medical City in Riyadh.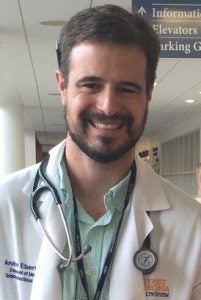 Andrew Ebers, MD
Andrew Ebers is an Infectious Diseases fellow at the University of Virginia with a focus on the development of methodologies which will provide an accurate and reproducible measurement of second Line Tuberculosis drugs for use onsite in locations such as Tanzania and Siberia. He has a background in Biochemistry (BS from Trinity University). His studies specifically focus on Multidrug Resistant Tuberculosis and Human Immunodeficiency Virus. The Drug Monitoring methodologies utilized includ HPLC and colorimetry.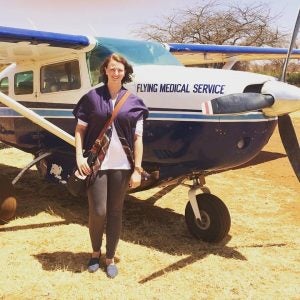 Molly Fleece, MD
Dr. Molly Fleece is an Infectious Diseases fellow at the University of Virginia.  She completed medical school at the University of South Alabama before residency in Internal Medicine at the University of Virginia.  Dr. Fleece works with Dr. Houpt on antimicrobial resistance and multi-drug resistant enteric infections in Tanzania.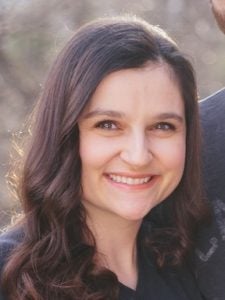 Galina Lyles, MD
Dr. Lyles is a fellow in Pulmonary and Critical Care Medicine at the University of Virginia. She completed medical school at University of Virginia before residency in Internal Medicine at Case Western Reserve University. Dr. Lyles works with Dr. Heysell on improving drug-resistant tuberculosis treatment outcomes in Irkutsk, Siberia. She is a fluent in Russian language and is experienced in patient-oriented field research in Irkutsk.

Herman Pfaeffle
Mr. Pfaeffle has returned to his home state where he is now a medical student at the University of Virginia. Prior to this he excelled in undergraduate sciences at the United States Naval Academy. He currently works with Dr. Heysell to develop methods of biostatistical analysis and pharmacometrics.