8/29/2023
Welcome to University of Virginia School of Medicine. This is your first post. Edit or delete it, then start blogging!
11/21/2017
We are currently seeking a talented postdoc to work on the project: Exploring the Role of Mitochondrial Fission in Pancreatic Tumorigenesis, to develop and employ image processing and computational methods…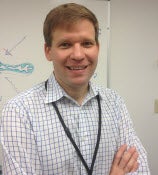 First place at the 2016 MIC Retreat!
5/31/2016
May, 2016 Sarb's poster, "Mitochondrial Fission Maintains Oxidative Metabolism in Murine Pancreatic Cancer", won first place at the 2016 MIC Retreat! Great work Sarb!