Newsweek has announced America's Best Maternity Hospitals 2022, UVA Medical Center has been recognized with the highest possible rating of 5 Ribbons!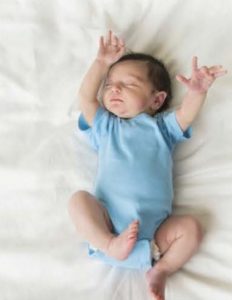 The evaluation is based on three data sources including a nationwide online survey in which hospital managers and maternity healthcare professionals (e.g. neonatal care providers and OB/GYNs) were asked to recommend leading maternity hospitals; medical key performance indicator data relevant to maternity care (e.g. a hospital's rate of cesarean births); and patient satisfaction data.
Maternal Care at UVA Medical Center is provided by an interdisciplinary team of physicians, certified nurse midwives, nurses, clinically licensed staff in the outpatient and inpatient settings, and administrative support team members in Patient Friendly Access.
Our collaborative and patient centered care is rooted in our commitment to excellence, innovation, superior quality of patient care, to training and mentoring the next generation of healthcare professionals, and in research to improve the outcomes for the patients who we serve.