Working_Page_Benign_Gynecology_(Draft)
About
[DEV Notes: About in process]
Multiple Specialty Practice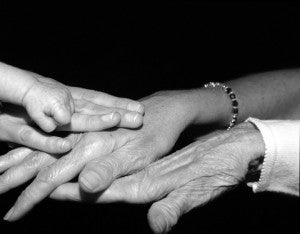 The Obstetrics and Gynecology Clinic at the Primary Care Center provides care for patients of our immediate community, as well as those from throughout the Commonwealth. Our daily goal is to assure the health and well-being of the patients who entrust their care to us, in an environment where they feel safe and respected.
Annual wellness care, routine gynecology, and routine obstetrical care are provided daily, and patients have a choice of receiving their care from either a physician or a nurse practitioner. We also offer colposcopy for the evaluation of abnormal Pap smears, and family planning services.
Information and Appointments
(434) 924-1955 or (800) 251-3627
General Obstetrics and Gynecology Clinic at Primary Care Center
1221 Lee St., 3rd Floor
Charlottesville, VA 22903
Dr. Laura Homewood specializes in performing minimally invasive laparoscopic surgery for women with a variety of complex gynecologic conditions including uterine fibroids, endometriosis, infertility, ovarian cysts, abnormal uterine bleeding, pelvic pain more.
Learn more about Minimally Invasive Gynecologic Surgery 
Dr. Michelle Rindos specializes in full-service gynecology, with a particular interest in pediatric and adolescent gynecology, and hormonal changes associated with puberty.
Our Story
The Uterine Fibroid Treatment Center has a team of doctors who provide personalized care and treatment for women with uterine fibroids. This team has the most advanced technologies for the diagnosis and treatment of fibroids and includes world leaders in the pursuit of less invasive and more effective treatment options for uterine fibroids and other diseases.
Appointments
Please call 434-243-4720 to make an appointment with the Uterine Fibroid Treatment Center.