Gynecologic Oncology
The Emily Couric Cancer Center
Gynecologic Oncology focuses on the treatment of women's reproductive cancers including uterine, ovarian,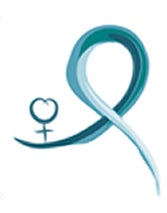 fallopian tube, cervical, and vaginal cancers.  The Thornton Gynecologic Oncology Service at the University of Virginia includes five full time gynecologic oncologists who provide expert and innovative surgery including robotic and minimally invasive surgery  in addition to chemotherapy and cutting edge clinical trials. We also have the region's only gynecologic focused multidisciplinary team composed of the gynecologic cancer surgeons, gynecologic pathologists, radiation oncologists, clinical research coordinators, oncology nurses, and genetic counselors.  Our combined resources enable gynecologic cancer patients to receive state of the art care that is personalized for their individual needs.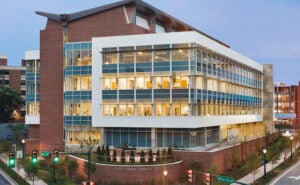 The Division of Gynecologic Oncology is an integral part of the University of Virginia Cancer Center and patients are seen in the Women's Oncology Clinic within the Emily Couric Clinical Cancer Center which opened in 2011. The physicians, nurses, researchers, and ancillary staff of this program provide comprehensive care to thousands of women with gynecologic malignancies, perform more than 600 major operations each year, and participate in both laboratory and clinical research aimed at improving outcomes of women with gynecologic cancer. Our division's physicians are some of the nation's Top Doctors in Cancer and in Gynecologic Oncology and are widely recognized for their clinical and research expertise.
Our Providers
Information and Appointment
Emily Couric Clinical Cancer Center
1240 Lee St.
Charlottesville, VA 22903