Midwifery
About Midwifery
We support patients in choosing their own care plans during pregnancy and birth. That's why at UVA Midwifery, you can plan to have a natural birth but know that medical care, if needed, is close at hand. Our board-certified nurse midwives: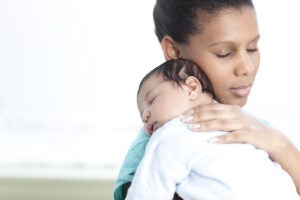 Provide uniquely nurturing, hands-on care before, during and after birth
Develop trusting relationships with patients and their families, resulting in confident, supported labor and birth
Encourage shared decision-making so patients feel informed and empowered to make health decisions for themselves, their infants and their families
Deliver individualized care to address psychological and social needs
Provide postpartum care and support in the weeks and months after birth, as patients  adjust to their new babies and changes in their families
Our Division
In addition to administering standard pain management methods for patients such as nitrous oxide (laughing gas), intravenous pain medication, and epidural anesthesia, our skilled team can leverage low-interventive techniques to relieve discomfort, like essential oils, calming music, hydrotherapy, and massage.
We provide four convenient Charlottesville locations to serve you:
UVA Battle Building | 1204 W. Main St. | 434.924.2500
UVA Primary Care Center | 1221 Lee St. | 434-924.2500
UVA Northridge Medical Park | 2955 Ivy Rd. | 434.243.4570
New patients should call 434-924-2500 to schedule an appointment for either obstetric or gynecologic care. Obstetric patients will meet with a nurse for the first visit to go over health history and lab work. All follow-up visits will be with a certified Nurse-Midwife. Gynecologic patients need to simply schedule an appointment to be seen at their convenience.
To learn more about midwifery in general, please visit The American College of Nurse Midwives to explore who midwives are, and what they can provide to patients and their families.