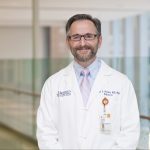 "The University of Virginia Department of Pediatrics is proud to be the leading Department within the UVA Children's Hospital, which is the leading provider of complex care for children in the Commonwealth of Virginia. I see it as my personal responsibility to assure the highest quality of care, the best possible patient and family experience, and sustained excellence in all the missions of academic medicine. I am proud to lead a truly outstanding faculty and staff, who are equally committed to our values."
–James P. Nataro, MD, PhD, MBA, FAAP

Our Pediatrics Residency Program and eight Pediatric Fellowships offer opportunities to train in a supportive environment in one of the most livable cities in the U.S. Our highly motivated residents and fellows choose UVA for its reputation and commitment to teaching and learning.


The UVA Department of Pediatrics and the UVA Children's Hospital share a common goal to enhance the health and well-being of children and families through collaborative medical care, education of professionals dedicated to pediatric healthcare, breakthrough research that improves lives, leadership and community service.
More than 500 healthcare professionals across the UVA Health System form a network providing pediatric services from well child care to surgery to complex subspecialty care for newborns through adolescents. For Appointments & Information, please call 434.243.5500.