Pediatrics Residency Response to the Events of August 11th and 12th
We wanted to reassure anyone considering our program that the tragic events of August 11th and 12th do not represent Charlottesville or the University of Virginia. We stand firm in opposing hatred and violence, and will continue to devote ourselves to our mission of teaching and healing. We look forward to showing the world, and especially our applicants, the REAL Charlottesville! Please don't hesitate to contact us if you have any concerns.
It begins with your colleagues
At the University of Virginia, you'll find some of the most highly motivated pediatric residents in the nation. Many chose the University Children's Hospital because of its reputation as a great place to learn and grow with other residents in a supportive atmosphere. Walk through a typical day with them, and you'll discover why they're glad they made that choice.
An environment of learning
An outstanding faculty with a commitment to teaching is at the core of our residency in pediatrics. When they're not at your side, they're just a phone call or email away. With rotations through a variety of subspecialties such as cardiology, immunology, and neurology, you'll gain the confidence to handle the unexpected variety you'll face even in a general practice.
A great place to live
Ranked as one of the top places to live in the United States, Charlottesville has kept its small town flavor while offering a wealth of big city opportunities. Stroll the beautiful Downtown Mall and experience its wide choice of restaurants and music venues; hike and ski the nearby Blue Ridge Mountains, or just enjoy the view. This is one place people from all over the world love to call home.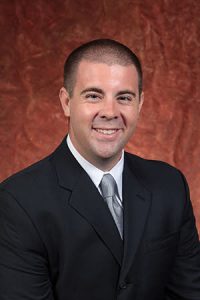 "How do you make the hard work and long hours inherent to residency better? Do it with great people. This is why I chose UVA and why my residency experience has been fantastic. Everyone from the chief residents to the newly minted interns meld together with a collegial spirit unmatched by any program I've encountered. Everyone shares the primary goal of excellent patient care and a focus on individualized education, which has made for an ideal learning environment. This immersive and intensive learning is buffered by the wealth of things to do in Charlottesville and our ability to take advantage of them. My family has grown, we've explored the mountains, eaten incredible food, experienced amazing music and become a part of Charlottesville. In residency, the days are long but the years are short, and UVA has allowed me to make the most of these years."
Luke McKenna, M.D.
UVA Pediatrics Resident