Pediatric Residency Program
Welcome!
UVA Pediatric Residency Open House
Meet the program leadership and residents to learn more about our program. There will be ample time to ask questions.
Register Here
At the University of Virginia, we are deeply committed to resident education and providing the highest quality care to our patients. Our residency program will give you an exceptional foundation in pediatric medicine and clinical research, while allowing you to personalize your learning path and pursue your unique medical interests.
UVA Children's Hospital proudly serves Charlottesville's diverse population which includes under-represented minorities, economically disenfranchised, transgender youth, immigrants and refugees from all over the world.
We leverage diversity and inclusion as part of our university's vision and mission statement. We are committed to the recruitment of a diversity of residents to our training program, and we esteem and value the uniqueness everyone brings to our residency family, our healthcare system, and to our community.
We stand firm in opposing hatred and violence and will continue to devote ourselves to our mission of teaching and healing.

A Great Place to Live
Instagram
Visit our Instagram page to see our residents at work, and at play.
View Photos
Area leaders are devoted to having the City of Charlottesville and Albemarle County continue to be one of the Best Places to Live in America.
Charlottesville has kept its small-town flavor while offering a wealth of big city opportunities. Stroll the beautiful Downtown Mall and experience its wide choice of locally owned restaurants and music venues; hike and ski the nearby Blue Ridge Mountains, or just enjoy the view while driving on Skyline Drive.
Charlottesville is a place people love to call home.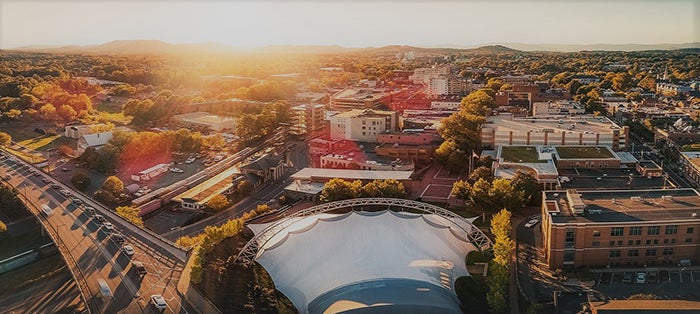 HIGHLIGHTS