Meet Our Residents
Pediatric Chief Residents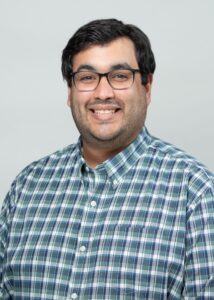 Joshua Reyes
Pronouns: He/Him
Hi everyone! Welcome to UVA Pediatrics! My name is Josh, and I'm very excited that you are considering UVA for your pediatric residency. I've completed both medical school and residency at UVA, and am now one of the chiefs. The program here is home to some of the best people I have ever had the pleasure of meeting and working with. The faculty has an unwavering commitment to teaching, and creating an environment that is both productive for work and learning. The residents here are amazing people, and it really is like a big family.
And, where else could be a nicer place to live? Charlottesville has a perfect balance of entertainment, food, and outdoor activities. The food scene is great, and I love that I can go on a hike in the morning, and come back to a craft brewery or winery in the evening. There's lots of other entertainment as well, and things have adapted nicely to the new normal. Basically, Charlottesville has something for everyone – all you have to do is look!
Please feel free to reach out to me with any questions you have about the program, or living in Charlottesville. I look forward to meeting you virtually for your interview!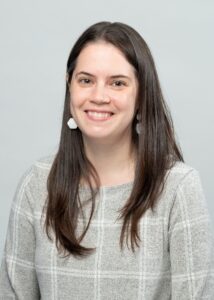 Emily Salpini
Pronouns: She/Her
Hi everyone, and welcome to UVA peds! I have been a Virginian all my life. I was born in Northern Virginia, went to undergrad at UVA, did medical school at EVMS in Norfolk and then came back to the greatest city in Virginia- Charlottesville! I interviewed all around the mid-Atlantic for residency, and really enjoyed a wide variety of programs, but when the time came to compare programs, I kept coming back to my interview day at UVA. I could have spent the rest of the day talking to both of my interviewers. All the residents I met seemed genuinely happy both at the dinner, and during my entire interview day. I liked the idea of a program where attendings and residents truly knew each other, and I think the size of UVA allows that to happen from the start. I also enjoyed that there doesn't seem to be any sacrifice of interesting cases to get the intimate program size; UVA is still a big academic center with an impressive reputation.
Living in Charlottesville again has been the icing on the cake of my residency, and made the decision to stay for my chief year easy. I think the city is a perfect size for exploring without getting lost and is located within arm's reach of so many other parts of the state. I can be near D.C. visiting family, exploring scenery (and wine) in the mountains or visiting medical school friends at the beach, each within 2 1/2 hours. Hopefully you will also feel at home when you visit! Please let me know if I can answer any questions that come up during your residency search.