Pediatric Chief Residents
Joseph Mechak
University of Maryland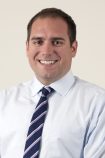 Hi everyone, and welcome to UVA! I am from Rockville, Maryland and went to Villanova University for undergrad. I spent some time doing research in Philly after graduation and then came back home to the University of Maryland for medical school. When it came time to pick a residency program, I thought I wanted a large, stand-alone children's hospital in a big city…as you can see something changed. On my visit to UVA, I was so taken aback by how friendly, helpful, and close-knit the UVA community was, that I knew right then that it was the place for me.
I have found that UVA is the perfect blend of a big time academic institution and a small town hospital that cares about its people and community. My wife and I love Charlottesville and all that it has to offer. From "Fridays After Five," to all of the nearby wineries and breweries, to the endless outdoor activities around the city, there is truly something for everyone.
I hope you love your day at UVA as much as I did, and hope to see you next year! Please feel free to email me with any questions about the program, the city, or my path to Charlottesville. Best of luck!
---
Benjamin Simson
George Washington University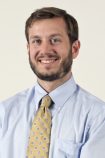 Hi everyone, and welcome to UVA! I'm originally from Silver Spring, Maryland and went to Muhlenberg College in Allentown, PA for undergrad where I completed a degree in education and history. After teaching for a few years I decided to follow my true passion and traveled back to DC to attend medical school at George Washington University.
While interviewing for residency programs, the UVA Peds program really stood out as having very down to earth residents and an outstanding focus on resident education unmatched by any other program. The faculty here are approachable and warm and love to teach. The medium-sized program allows you to see a wide variety of pathology while also having the individual attention of a small program. Charlottesville was another huge draw for me. It combines small town charm with so many big city perks such as restaurants, music, outdoor activities (vineyards and breweries count!) that my wife and I, and our dog, enjoy taking advantage of. We are excited to call C'ville our home.