PL3 Pediatric Residents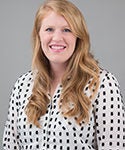 Sarah Bouck
Florida State University
Hey y'all! I was born and raised in Thomasville, GA. I graduated from the University of Georgia where I received my degree in Biological Science with a minor in Spanish. I then headed south to attend the Florida State University College of Medicine. I loved my time there, but I was ready for a change. I enjoyed my entire interview experience in Charlottesville. The residents were friendly and seemed to support each other, and the faculty was knowledgeable, kind, and approachable. The small/medium sized program, with twelve residents per year, was perfect for me, as I wanted to know my co-residents well. UVA is an academic program with every opportunity I could hope for, and I know I will be a well-trained pediatrician after residency.
In my free time, I love to hang out with my husband, family, and friends. I also love to bake, play tennis, and swim. I enjoy Charlottesville's great restaurants, concerts, hikes, and beautiful vineyards. We are excited to welcome you to UVA!
---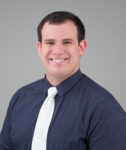 Chase Brock
Texas Tech University
Hey everybody, and welcome to UVA. I was born and raised in the Texas panhandle. I went to West Texas A&M and received my degree in Biology and then went to Texas Tech for medical school. After living in Texas my whole life, I decided it was time for a change. When looking for a residency program I had a few things I was looking for: great education, happy residents, and a great place to live. After my interview, I knew that UVA and Charlottesville fit the bill. I loved that UVA was a medium-sized program where I would actually get to know all my fellow residents and not just be a face in crowd.
One of the great things about UVA is that it is in Charlottesville which is a great place to live. Don't let the size of the town fool you, there is a lot to see and do here! When I'm not at work I love spending time outdoors with my wife. It's great that everything is so close that I am really able to make the most of my free time during residency. We are only a 20-minute drive from the Blue Ridge Mountains and Shenandoah National Park, with excellent hiking, fishing, and biking. We also love spending our weekends checking out some of the local craft breweries or the more than 30 wineries in and around Charlottesville. I also love music and the town has a great live music scene. They have a free summer concert series on the downtown mall every Friday night. It's a lot of fun! Good luck on your interview trail – I hope that you will consider UVA for your pediatric residency!
---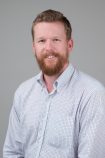 Samuel Cross
University of Virginia
Welcome to UVA Pediatrics! I was born and raised in Richmond, VA, about an hour east of Charlottesville. I attended UVA for both my undergraduate degree and medical school. In between, after graduating with a degree in Economics, I moved to a small town in Zambia, a large country in southern Africa, where I worked for a few years managing a fishing company. Random, I know. While there I fell in love with medicine, so despite not having much of a medical background, I came back to the US, completed a one year post-baccalaureate pre-medical program, and applied to a bunch of medical schools. I loved Charlottesville so much that I decided to return to UVA to work towards a medical degree.
When I decided I wanted to pursue a career in Pediatrics, the choice of what residency program I wanted to join was an easy one. The faculty members at UVA are amazing. They always take time to teach, and they often develop close relationships with the residents. The residents themselves are fantastic. I came to realize that the people in this program genuinely enjoy being around each other, both professionally and socially. The patients are diverse, and there is a wide variety of pathologies that find their way into the hospital and clinics. Plus, Charlottesville rules. It is unbelievably beautiful. There's always something fun happening somewhere. There are concerts, breweries, vineyards, hiking trails, and great restaurants galore. I've lived here for almost a decade and I'm still exploring. Please feel free to contact me with any questions, and I hope to meet you soon!
---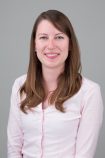 Joy Lerner
Michigan State University
Welcome to UVA Pediatrics! I was born and raised in Michigan and had never visited Virginia before my interview, but the 60 degree weather in January was a sign that I had to fly south. I studied Neuroscience and Gender studies at the University of Michigan before changing allegiances and completing medical school at Michigan State. I realized my love of pediatrics through my public health work during the Flint Water Crisis, and as a budding pediatrician yourself, you can certainly understand the importance of happy, healthy children.
In looking for a program, the most important factors for me were a positive, supportive learning environment and a location with the right balance between fun and peace. I love the outdoors, and there are many beautiful places to hike and kayak close by. There are also concerts and events happening throughout the year, as well as a diverse array of restaurants, vineyards, and breweries. I may be new to the area, but Charlottesville is quickly becoming home. Come check out our program so you can see for yourself what a wonderful place this is and meet our outstanding faculty!
---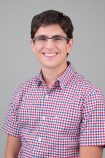 Daniel Moas
University of South Florida
Hey everyone! I'm originally from Miami, FL, which one could argue is a different country or planet, but great nonetheless! I spent my undergraduate years at the University of Florida and finished off my tour of Florida with four more years for medical school at the University of South Florida in Tampa. I love just about anything outdoors and hiking/camping/rock climbing frequently brought me up to the Appalachian states over the past decade. I fell in love with the beauty and history of this part of the country and Charlottesville wraps that all up into one incredible town!
After spending an away month here and finishing up my interviews at the end of my fourth year it was a pretty clear cut decision. All of the residents at UVA were genuinely happy to be here, happy to teach, and happy to hang out outside of work. The academic experience was also on par with any other institution. The faculty focus on teaching above all else and truly love making this a resident focused program. Wherever you end up in your search for a residency program I hope you find that program that feels like home to you and hope UVA might be that place for you!
---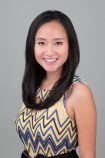 Quynh Ngo
University of Texas-San Antonio
Hello and welcome to UVA Pediatrics! I spent my early years in California, then moved to Texas where I have grown to become a true Texan. I studied Biology at the University of Texas at Arlington before studying medicine at the University of Texas School of Medicine at San Antonio. I wanted to venture off and live in a new city for residency. I applied widely and used the interview trail as a way to satisfy my wanderlust. I hadn't expected to fall in love with UVA immediately as I did during my interview day. UVA was impressive academically but the camaraderie between the residents, attendings, and staff was the biggest draw for me. The program values each resident individually, hence our own personal bios on the website. They foster cooperative relationships by hosting events for residents, faculty and nurses. The commitment to the residents' well-being is evident in every aspect of the program and in every interaction you will have with faculty and staff. I wish you the best of luck during this crazy but wonderful process. I mean, when else will you be able to choose your second family?
---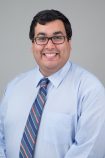 Joshua Reyes
University of Virginia
Hi everyone! Welcome to UVA Pediatrics! My name is Josh and I'm very excited that you are considering UVA for your pediatric residency. I was born in Pennsylvania and completed my undergraduate education at Johns Hopkins University in Baltimore, majoring in Biology and History. I then came to UVA to complete medical school and I loved it so much I decided to stay. The program here is home to some of the best people I have ever had the pleasure of meeting and working with. The faculty has an unwavering commitment to teaching and creating an environment that is both productive for work and learning. My fellow residents have all been amazing and it really is like a big family. I really can't say enough good things about the program and could not imagine training anywhere else.
And, where else could be a nicer place to live? Charlottesville has a perfect balance of entertainment, food, and outdoor activities. The food scene here is great and there is a wide variety of choices for all kinds of budgets – even interns! I love that I can go on a hike in the morning and come back to a craft brewery or winery in the evening. The downtown mall has lots to do and is a great place to hang out. Plus, we have a crazy amount of music here, both on a local and national scale. Basically, Charlottesville has something for everyone – all you have to do is look!
Please feel free to reach out to me with any questions you have about the program or living in Charlottesville. I look forward to meeting you when you visit for your interview!
---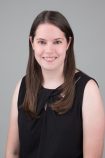 Emily Salpini
Eastern Virginia Medical School
Hi everyone and welcome to UVA peds! I am a born and bred Virginian from Annandale in Northern Virginia. I have been coming to Charlottesville as long as I can remember to visit family, and did undergrad at UVA as well. I then spent time in Norfolk doing medical school at EVMS and kept daydreaming about coming back to Charlottesville. I interviewed all around the mid-Atlantic for residency and really enjoyed a wide variety of programs, but when the time came to compare programs, I kept coming back to my interview day at UVA. I could have spent the rest of the day talking to both of my interviewers. All the residents I met seemed genuinely happy both at the dinner and during my entire interview day. I liked the idea of a program where attendings and residents truly knew each other, and I think the size of UVA allows that to happen from the start. I also enjoyed that there doesn't seem to be any sacrifice of interesting cases to get the intimate program size; UVA is still a big academic center with an impressive reputation.
Living in Charlottesville again has been the icing on the cake of my residency. I think the city is a perfect size for exploring without getting lost and is located within arm's reach of so many other parts of the state. I can be near D.C. visiting family, exploring scenery (and wine) in the mountains or visiting medical school friends at the beach, each within 2 1/2 hours. Hopefully you will also feel at home when you visit! Please let me know if I can answer any questions you may have.
---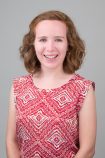 Jessica Szelc
Eastern Virginia Medical School
Hello and welcome to UVA Peds! While not a native Virginian, I've made this great state my home for more than 20 years. I grew up in Loudoun County in Northern Virginia and came to UVA for undergrad before moving closer to the beach to attend med school at Eastern Virginia Medical School. While applying for residency I knew I wanted to stay in the mid-Atlantic region, and UVA offered everything I was looking for: a close-knit, supportive program at a great academic institution that's in a city with a small town feel but still lots to do, and with proximity to family. I am also interested in Developmental-Behavioral Peds, and UVA is one of the few centers in the southeast with a DBP fellowship program. However, what sold me on my interview day was the sense that the residents and attendings truly enjoyed the work they were doing and enjoyed working with each other. The Peds community at UVA is very hands-on; as an academic referral center we see a wide range of pathology, and with a smaller class size there is plenty of one-on-one teaching which creates a great learning environment.
Living in Charlottesville offers a wide variety of fun activities when you need a mental break. I love going to the awesome farmer's market on Saturday mornings, taking advantage of the outdoors by going hiking, checking out the live music venues, and of course visiting the wineries. Additionally, Richmond, D.C., and the beach are just a 2-3 hour drive away! I hope you feel at home at UVA, and please feel free to reach out with any questions about the program or Charlottesville.
---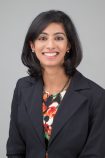 Silpa Thaivalappil
Virginia Tech Carilion
Welcome to UVA Pediatrics! I grew up in Maryland just outside of Washington D.C. and went to Georgetown University for college. I then got my MPH at University of Michigan-Ann Arbor and worked for a year in the Maryland Department of Health in Baltimore before heading south for medical school at Virginia Tech Carilion.
At the beginning of interview season, I did not understand what people meant when they talked about how all programs tend to be very similar in terms of academics, and that it all comes down to your "gut feeling" on interview day. Especially in pediatrics, where everyone is really nice…how on earth could "my gut" tell the programs apart?  But that quickly changed as I visited more and more places. UVA stood out as the residents seemed genuinely happy and there was an impressive camaraderie between the residents and faculty. In fact, UVA seemed too good to be true; I even came back to Charlottesville for a second look before finalizing my rank list. Much to my relief, my first impressions were confirmed!
Even though I haven't been here very long, I can say that my gut feeling still holds true! The residents and attendings have all been very supportive and eager to teach (even to the point of emailing me articles at 3 a.m. when I was on night shift!). Charlottesville may be small compared to places like D.C. or NYC, but it has an impressive amount of amenities, restaurants, and events! Best wishes on the interview trail and please reach out with questions.
---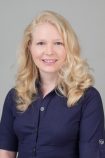 Anne Thompson
University of Iowa
Hello and welcome to UVA Pediatrics! I was born in Cincinnati, Ohio, but primarily grew up in the great state of "Iowa, you make me smile" (former state motto). After graduating from Washington University in St. Louis with a degree in English literature, I migrated East and worked for a healthcare consulting company in Washington, D.C. While I found my work stimulating (and I loved frequenting the art museums, running through the National Mall and Rock Creek Park, and incidentally visiting Charlottesville for the first time), I was drawn to the intellectual challenge and lifelong learning required by medicine as well as the intimate nature of the patient-physician relationship. I returned to St. Louis to pursue additional coursework and worked in cancer research at Washington University School of Medicine. For graduate school, I returned to the Hawkeye state and completed the MD/MPH program at the University of Iowa.
After interviewing across the country, no other place quite compared to the University of Virginia. UVA was my first choice for multiple reasons – the academic reputation, the size of the program allows for strong mentorship and a cohesive, collegiate group, the faculty attend Morning Report and often contribute their experience and expertise to discussions, the residents develop excellent teaching and presentation skills, exposure to a diverse patient population with wide-ranging pathology, and the temperate climate, mountain views, live music, and plethora of fine wine, grocers, and restaurants in Charlottesville. I hope you will have a chance to experience the charm of Charlottesville and UVA! Please feel free to reach out to me if you have any questions. Best wishes on the interview trail! I look forward to meeting you!
---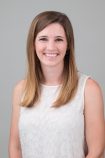 Lauren Williams
Louisiana State University
Hi everyone! I grew up in Franklin, TN, which is just outside of Nashville. I then went to Auburn University for college where I majored in Nutrition Science. Following graduation, I worked in the nutrition department at a hospital in New Orleans for two years. I then decided I wanted to go to medical school and attended Louisiana State University in New Orleans.
When it came time to choose a residency program, I really wasn't sure what I wanted, or even what factors were important for me to consider. I applied to a broad range of programs and went into the process with a completely open mind. UVA stood out because it not only offers excellent clinical training and a broad range of pathology, but also a very friendly, family-like culture. At UVA I have the opportunity to learn from physicians who are not only excellent teachers, but also genuinely care about my growth as a pediatrician and want to help me succeed. I am excited that you are considering UVA for residency and would be happy to talk to you if you have any questions!