PL3 Pediatric Residents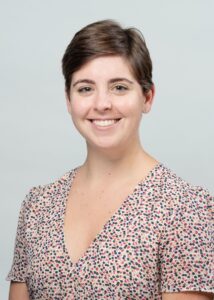 Erin Adonnino
University of Virginia
Pronouns: She/Her
Hi, I'm Erin! I grew up in a small college town in NY called Geneseo and actually came to UVA originally for undergrad. I've been in Charlottesville since 2011 when I started undergrad. I stayed for a year working as a scribe and then attended medical school here. I absolutely love Charlottesville! I truly believe it is one of the greatest places to live. It is a small city that doesn't feel overwhelming at all, and there is always something to do (even somewhat in Covid times). I enjoy hanging out on the Downtown Mall, going to breweries/wineries, and occasionally day floating on one of the rivers. If you're into hiking, there are plenty of trails (but never let Evan convince you that Devil's Marbleyard is an easy one!). I not only wanted to stay at UVA for its location, but also for the people. Everyone in Pediatrics is so kind (and not just in you're a pediatrician so you have to be nice). The upper-levels and attendings go out of their way to help you in any way they can, whether it be during work or what to do in Charlottesville in your free time. UVA is a great institution, and I hope you want to come here!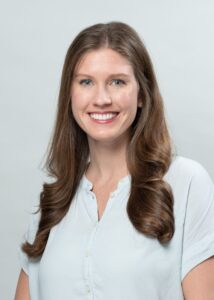 Kelsey Berry
University of Mississippi
Hi everyone! I'm so glad you're interested in UVA Pediatrics. I am from Jackson, Mississippi, and attended the University of Mississippi for both undergraduate and medical school (Hotty Toddy!). I heard all about how wonderful UVA and Charlottesville were from several dear friends already living there before starting the interview process. My husband and I saw residency as an opportunity to venture outside of our home state, so we knew we had to visit C'ville to see for ourselves what all the hype was about. After visiting the residency program at UVA, I knew I had found the perfect place for me. UVA was impressive academically but the camaraderie between the residents, attendings, and staff is what attracted me most to the program. It was clear that this was a supportive program that values relationships and resident wellness. The attendings love to teach and the residents seemed genuinely happy and eager to hang out with each other outside of the hospital. What more could you want?
Moving far from home was made much easier by the fact that Charlottesville is an incredible place to live. There are hiking trails, vineyards, mountain views, and restaurants galore. You will never run out of fun things to do and new places to explore. I hope you will have the chance to experience the charm of Charlottesville and UVA! Please don't hesitate to reach out if you have any questions about the program or the city. Good luck this interview season!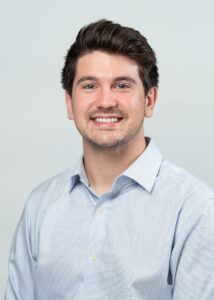 Augustin Casals
University of Mississippi
Pronouns: He/Him
Hey everyone! I am so happy you are considering UVA pediatrics for your residency! I was born in Memphis, TN and went to The University of Arkansas, and majored in chemistry (Woo Pig Sooie!) After suffering through 4 years of Arkansas football, I decided to take my talents to The University of Mississippi for medical school.
As I was applying for residency, I was looking for a program that offered strong clinical training in addition to an environment that fostered learning. I was lucky enough to know several of the residents already in the pediatric program at UVA and they reassured me that this was exactly the program I was looking for. Additionally, I was looking for a program where I knew I could be a part of their family and I felt like I had found that at UVA. Charlottesville also has so many great outdoor activities such as hiking, fishing, mountain biking, and floating down the Rivanna River! With DC just a short two-hour drive away, you can truly have the benefits of a small town but with all the amenities of a big city. And don't let me forget to mention all the amazing wineries and breweries around Charlottesville! There is truly so much to do here with amazing people. I look forward to meeting all of you soon and please feel free to reach out to me with any questions!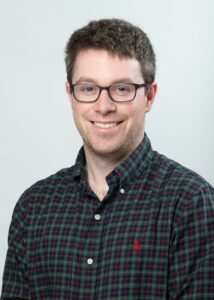 Tommy Casto
West Virginia University
Hi everyone! I was born and raised in Charleston, West Virginia (yes, like the John Denver song) and attended West Virginia University for both undergrad and medical school. As a lifelong West Virginia resident I was really looking for a program that would help me get out of my comfort zone, but one that was also tight-knit and focused on resident teaching. UVA checked all those boxes for me! Everyone I interacted with here during my interview seemed genuinely kind and interested in helping me become the best physician possible.
In addition to the people, I work with I really love the city of Charlottesville and the surrounding areas. The scenery here is spectacular and there is so much to get involved with and do. In my free time, I really enjoy walking and exploring different restaurants, wineries, and parks, or just lounging by the pool. I also really enjoy traveling and Charlottesville is the perfect location for it! We're only about an hour away from Richmond and two and a half from Washington D.C., and there is a convenient train. I really hope you consider UVA while you are interviewing and feel free to reach out if you have any questions!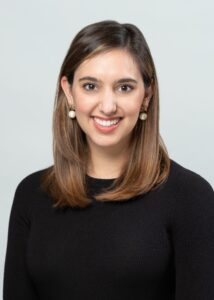 Blair Davis
Louisiana State University – Shreveport
Pronouns: She/Her
Hello and thank you for visiting UVA!
After growing up in the vibrant city of New Orleans, I made my first journey to Virginia to attend Washington and Lee University as a Johnson Scholar. I majored in Art History and Pre-Medicine and interned in New York at the Whitney Museum of American Art and the New York City Ballet before returning closer to home for medical school at LSU Health Science Center in Shreveport. As a fourth-year student, I returned to the Blue Ridge for an away rotation at UVA and quickly fell in love with the program! The faculty, medical staff, and residents are such outstanding physicians and educators. Furthermore, the supportive community at UVA has empowered me to grow as a pediatrician. To top it all off, Charlottesville is such an outstanding place to call home. Currently, my fellow interns and I are enjoying exploring the countless hiking trails and vineyards! I could not be more thrilled to be a pediatrics resident at UVA and am honored to share my experience with you!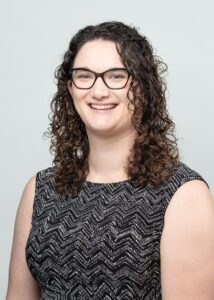 Caitlin Nichols
University of Oregon
Pronouns: She/Her
Hey everyone, welcome to UVA! We are so excited to have you! I am originally from Maple Valley, WA in the greater Seattle area. I completed my undergrad at the University of Oregon in Eugene before moving to Portland, OR to complete medical school at OHSU. My fiancé's family all live in the southeastern region and I knew that I wanted to explore a new region of the country during residency. I was looking for a mid-sized program and I completely fell in love with UVA! Our program provides the academic rigor of a tertiary care facility while truly fostering a tight-knit community among the residents and staff. Both of which were very evident on my interview day. It is best described as an infectious enthusiasm that permeates all aspects of resident life.
Outside of work I love to go hiking with my fiancé and our two dogs, explore the local wineries/coffee shops, and practice my baking skills. Being a native pacific north-westerner I am also loving the adventure of exploring a new area and all the beauty that comes with it. I had never seen fireflies before moving here and now I find myself smiling every night when I catch their glimmers!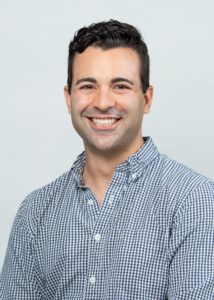 Evan Rajadhyaksha
University of Virginia
Welcome to UVA! I grew up in Alexandria, VA, and went to UVA for undergrad, med school, and now residency. So, I'm a triple Hoo, and you know UVA is great because I'm not even the only one in my residency class (Hey, Erin!).
Besides already knowing where everything is in the grocery stores, I knew UVA was the best fit for me because the faculty really make it feel like home. They love to teach, but what really makes our faculty special is how much they love to learn. Our patient population is very diverse, with a large Hispanic population and, as a result of the local International Rescue Committee branch, also a considerable refugee population. I was looking for a program where I would be able to make Latino health a priority in my training, and our program leadership has been super supportive of this.
I like hiking, yoga, eating soup, playing with my puppy (Charlottesville is super dog friendly, ask about it), and more recently growing vegetables in my lil garden. I also enjoy cooking spicy food.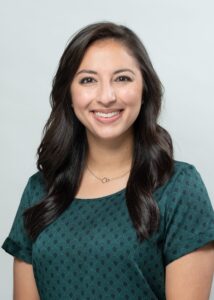 Alex Ratnani
Marshall University
Pronouns: She/Her
Hey, everyone! Welcome to UVA Pediatrics! I grew up in West Virginia and then earned my degree in Biology with a minor in Psychology at the University of Kentucky (GO CATS!). After 4 years in Kentucky, I moved home and completed medical school at Marshall University.
When it came to interviewing for residency, UVA was the one place I kept coming back to because it had everything I wanted in a program: a diverse group of patients with a wide variety of pathologies, a great dedication to academics, and teaching with a positive and supportive learning environment, and a medium-sized class (12 residents per year) so that I could get to know my co-residents well. Additionally, the people here at UVA genuinely enjoy being around each other, both professionally and socially, and this program is a place that truly prioritizes resident wellness. On top of all that, Charlottesville is an incredible city. My dog, Willow, absolutely loves how dog-friendly it is here. There are beautiful scenic views everywhere, and there are all sorts of things to enjoy like local restaurants, concerts, hikes, vineyards, and breweries.
UVA is definitely a very special place, and I'm so glad I ended up here.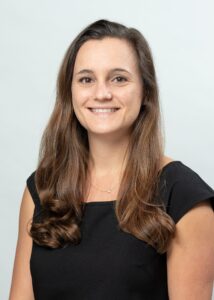 Julia Sessions
Stanford University
Pronouns: She/Her
Hi and welcome to UVA pediatrics! I was born and raised in Palo Alto, California then went to the University of Michigan (Go Blue!) for my undergraduate degree. After undergrad, I did research before going to medical school at Stanford School of Medicine. I took another research year during medical school (graduating in 5 years) during which I worked here at UVA and fell in love with the Pediatrics program. In addition to research, I'm interested in global health and UVA has multiple international opportunities available for residents.
I am so excited to be a part of this community at UVA. The pediatricians I've worked with are all amazing and it's such a supporting and welcoming environment, especially to those of us who are far from home. Being from California, I grew up with and love outdoor activities and Charlottesville has so much to offer! My husband, dog, and I spend our free time hiking, kayaking, running, doing yoga, cooking, and gardening. I'm so glad you're interested in UVA pediatrics, Charlottesville is a super fun place to live and UVA is a great institution!
Charlottesville is an amazing city to live in–everything around here is beautiful, there's a wide array of restaurants, many hiking opportunities, and several events happening all the time. I wish you the best of luck on your interview season and am excited you are considering UVA. If you have any questions please don't hesitate to reach out!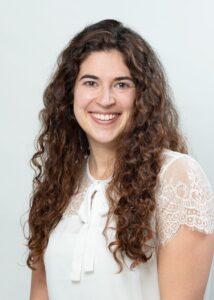 Morgan Weyant
University of Central Florida
Pronouns: She/Her
Hi everyone and thank you for your interest in UVA pediatrics! I was born in Pennsylvania but spent most of my life in Atlanta, Georgia. I completed my undergraduate education at Georgia State University, then worked as an emergency department scribe at Emory Midtown and did research in sports cardiology for one year before starting medical school at the University of Central Florida in Orlando. And now, I could not be more excited about joining the family at UVA! During my search for residencies, I knew I wanted to attend an academic program with close-knit residents in an area that my husband and I would enjoy, as we were couples matching. Charlottesville ended up being a perfect choice, all of the residents were so friendly, and I could really get a sense of the fact that the community here is very close. With the supportive faculty and first-class facilities, I knew that this would be a fun and interesting place to train and really prepare me for practice after residency.
Outside of work I love spending time with my fiancée and going to all of the restaurants Charlottesville has to offer. We have also been to several of the vineyards in the area and plan on visiting as many of the local ones as we can! There are so many opportunities in Charlottesville for both outdoor adventures in local parks or the mountains or exploring places like the Downtown Mall or shopping. Thank you for your interest in UVA pediatrics and feel free to reach out if you have any questions!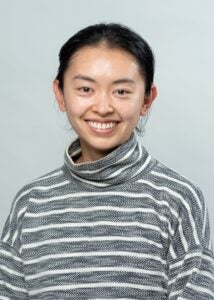 Jenny Zhang
University of Virginia
Pronouns: She/Her
Hello everyone! Welcome to UVA Pediatrics!
I was born in Jinan, China, and moved to the United States when I was 4 years old. I've since lived in various places in the Mid-Atlantic region (Maryland, Virginia, New Jersey), but my family has lived in Delaware for the past decade now. I went to Northwestern University for my undergraduate education and returned to the east coast for medical school. I absolutely loved Chicago; it was just way too cold there.
During my time at UVA, I was struck by the collaborative environment and supportive faculty of the pediatrics department. In this tight-knit, medium-sized program, I knew I would receive the individualized attention and mentoring I need as a learner. Additionally, Charlottesville is a very quaint, charming place to live. We have beautiful views, an impressive restaurant scene, and a multicultural, diverse community.
If you have any questions regarding our program, please do not hesitate to reach out to any one of us. This must be a uniquely challenging year as a residency applicant, and we wish to support you in any way we can!