Welcome from Our Chair & Program Directors
Jim Nataro, MD, PhD, MBA, Department Chair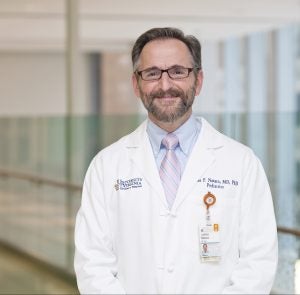 Among the many things we do well at the UVA Children's Hospital, nothing makes me prouder than our ability to train the next generation of truly outstanding pediatricians.  Our excellent residents are trained by an equally outstanding faculty, who come to UVA because we value education and we value educators.  Education is in our DNA.
Our residents are prepared to deliver care to children in the new millennium.  This means that they are as comfortable with highly complex critical care as they are with population and preventive health.  Our residents learn to make their own decisions, yet we have an outstanding group of sub-specialists on whom they can rely for expert mentorship.
I cannot imagine a better setting for pediatric residency.  We have outstanding clinical services, a commitment to education, and we live in one of the country's most beautiful settings.  Come see for yourselves!
Barrett H. Barnes, MD, Residency Program Director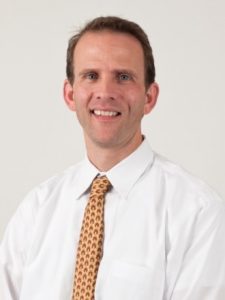 Welcome to the University of Virginia and to Charlottesville! We're excited you are considering the University of Virginia for your pediatric residency training. At UVA, we are deeply committed to resident education and providing the highest quality care to our patients. Our residency program will give you an exceptional foundation in pediatric medicine and clinical research while allowing you to personalize your learning path and pursue your unique medical interests. I sincerely hope to have the opportunity to meet you during the residency interview season and hope you will strongly consider our program.
Lisa Hainstock, MD, Associate Program Director
Welcome to the University of Virginia. It is a privilege and joy to serve as one of the Associate Program Directors for the residency program. You will quickly find that despite the fact that Charlottesville is a medium-size city, the University of Virginia is a referral center for the region. This allows residents to learn to manage complex patients with diverse medical issues. Our residents are an amazing group of bright, motivated individuals and leave feeling fully prepared to move on to the next step in their careers, whether it is in academic medicine, private practice, research, or a fellowship.
The city of Charlottesville is a gem and you will quickly see why. Feel free to reach out to me if you have any questions. I hope to meet you during the interview season.
Melissa Sacco, MD, Associate Program Director
Welcome to UVA Pediatrics!
I divide my time between caring for children in the UVA PICU and working with medical trainees from medical students through fellows. I love living in Charlottesville, and the UVA Pediatrics Residency Program is truly a gem – you have all the bread and butter pediatrics of a medium-sized hospital along with the complexity and specialty of a regional referral center. Our residents are just as likely to take care of a patient with complex congenital heart disease as they are to see pneumonia, evaluate a child for new-onset leukemia, or care for a child before and after a liver transplant. Residents here become excellent general pediatricians, and many of them choose to go on to competitive fellowships. The opportunity to see the best of pediatrics in such a beautiful setting is truly unique – and the local food and beverage scene is fantastic. Our residents and faculty work hard and have fun inside the children's hospital, and have even more fun in the region around town.
Daniel Schneider, MD, Associate Program Director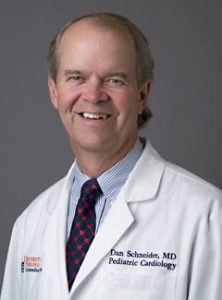 I am excited to serve as Associate Program Director for the University of Virginia's pediatric residency program. Our residency training program is unlike any other in the country. Resident education is at the heart of our program, and we have more than 100 core and affiliated pediatric faculty members who teach residents on a daily basis. You will be exposed to a diverse patient population and will learn to diagnose and treat complex clinical cases, with support from your colleagues and the entire Department of Pediatrics every step of the way. Please reach out if you have any questions or want to learn more about our program. Welcome to the University of Virginia and to Charlottesville! We're excited you are considering the University of Virginia for your pediatric residency training.
Linda Waggoner-Fountain, MD, MEd, Associate Program Director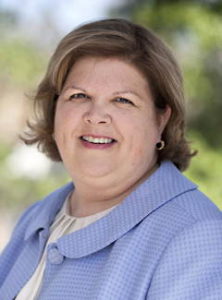 My name is Linda Waggoner-Fountain and I am here at the University of Virginia to help you maintain being an excellent student, grow into a great pediatric resident and become a superb pediatrician!  I practice pediatric infectious diseases and I am actively involved in medical student and pediatric resident education. I have my Master in Medical Education and I have the great opportunity to help residents develop their individualized learning plans and map their careers. I also get to help our residents learn more about themselves as learners and how to become better teachers. As program director for over 20 years, I can assure you we have a commitment to your education. I am so fortunate that I get to teach new pediatricians while caring for children and their families. I look forward to learning and working with you.