PL1 Pediatric Residents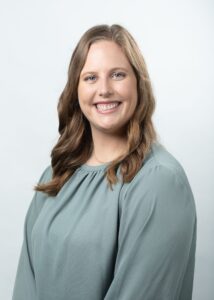 Caitlyn Arno
University of Kentucky College of Medicine
Pronouns: She/Her
Hey everyone! Welcome to UVA Pediatrics, it's an incredible place to be! And trust me, I'm speaking from experience on that one. As a kid I moved every few years, so I consider myself to be from all over the place, but my family has currently settled down in Louisville, KY. I went to Emory University in Atlanta for undergrad and then to the University of Kentucky for medical school (go cats!). There was something about the city of Charlottesville that really drew me in, and after my first month of living here I've fallen in love with it. There is so much to do here, I was blown away. The food scene here is great, I'm slowly making my way through my restaurant bucket list. And don't even get me started on the wineries, you can definitely catch me there on my off days.
The UVA Peds Program appealed to me for a number of reasons, but what ultimately won me over was the virtual resident dinner night. The residents were so genuine and such a fun group, I loved the way they interacted with one another and I remember cracking up multiple times throughout the night. To do that at all, let alone on Zoom is quite the feat. I knew I made the right choice when I showed up to my first day of intern year on wards and immediately everyone introduced themselves and started helping me in anyway they could. The upper levels and attendings offer an endless amount of support, and really do help make your transition to residency as smooth as possible. If you have any questions or need anything, please feel free to reach out to me!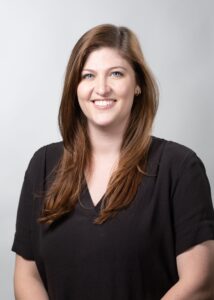 Catherine Blackburn
University of South Florida Morsani College of Medicine
Pronouns: She/Her
Hi everyone, I'm Cat! Welcome to UVA Pediatrics! I was born and raised in Tampa, FL. I stayed local and attended the University of South Florida (USF) for undergrad (majored in Biomedical Science and minored in Public Health), my Master's in Public Health, and then med school. They weren't kidding when they say USF stands for "you stay forever." Prior to residency interviews, I had visited Charlottesville several times and had fallen in love with the city and all that it offers. When I interviewed with UVA, I was so impressed by the program and how genuine and supportive the residents and faculty were. Even through Zoom, it was so evident that the residents truly were a family. Additionally, the diversity of the patient population and opportunities for child advocacy and global health align with my interests and future career goals.
In my free time, I love exploring Charlottesville and its various restaurants, wineries, breweries, and live music offerings. I also love indoor cycling, reading, baking, and hiking. If you have any questions about UVA Pediatrics, please don't hesitate to reach out! Good luck with your interview season!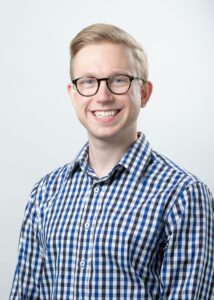 Andrew Burns
University of Virginia School of Medicine
Pronouns: He/Him
Hello! Welcome to Charlottesville and UVA Pediatrics! My name is Andrew Burns and I am so excited to talk to you about why I love this program. I am originally from Annandale, Virginia (a part of the infamous "NOVA" region). I then studied Neuroscience and Public Health at the College of William & Mary in Williamsburg, VA and went to medical school at UVA. I always had a love of Pediatrics, but what most surprised me during my time in medical school was how incredibly welcoming and supportive the Pediatrics Department truly is at UVA. Even as a student, I felt embraced and included by the residents who wanted nothing more than for me to grow, learn, and succeed. They taught me, set me up for success, and helped me be the best I could be. Now, I am honored and excited to be able to call the Pediatrics Residency Program my family where I get to grow even more alongside our incredibly talented residents, exceptionally bright fellows, and unbelievably kind attendings. I am currently most interested in primary care and developmental pediatrics as well as quality improvement and optimizing the transition from pediatric to adult health care. I have already learned so much in my short time in residency and am looking forward to further exploring the field of pediatric medicine!
Outside of medicine, I enjoy board games, paddleboarding, and spending time with my tabby cats, Kiara and Maisie. I love the incredible community of Charlottesville where you can explore the mountains on hiking trails, enjoy a nice glass of wine at a local vineyard, and feast at one of the many delicious restaurants in the area. There's something for everyone here and I hope you fall in love with this area and program like I have. Best of luck on your journey to residency and I'd be more than happy to answer any questions you may have about the application process, UVA Pediatrics, or Charlottesville in general!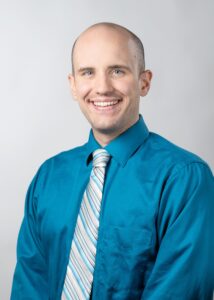 Joel Canner
Marshall University School of Medicine
Pronouns: He/Him
I am Joel Canner and I am a Child Neurology resident at UVA. I grew up in State College, Pennsylvania and went to Juniata College. After college I swapped Huntingdon, PA for Huntington, WV where I worked in archaeology and worked events at Marshall University. I then decided to stay at Marshall for medical school. I have always enjoyed learning about the brain and went to medical school with a desire to do Neurology. In medical school I learned I love working with kids and found that Child neurology was the place I belong. Growing up in central Pennsylvania and traveling throughout many rural areas while working in archaeology, I developed a strong desire to provide medical care to rural areas. I chose UVA because of the people I met during my interviews and social events. Everyone was so friendly and I could really sense the camaraderie everyone had here from the attendings to the interns. UVA also provided the opportunity for me to experience the many subspecialties of Child neurology. UVA also had an interest in helping rural areas, in particular the option to go to southwestern Virginia to provide care to an underserved rural community. Charlottesville was also a great place to visit and live, with many great restaurants and activities to do with my co-residents. Some of my interests are football, basketball, reading, movies, baking, and musicals. We are excited that you are considering UVA and look forward to meeting you. If you have any questions, please reach out and I will help in any way I can. I wish you all good luck in your interviews!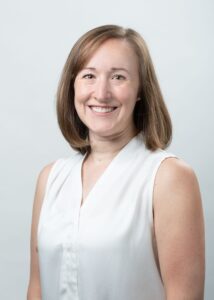 Ashlee Commeree
Creighton University School of Medicine
Hello! I am Ashlee! I was born and raised in the Pacific Northwest, specifically Portland, OR. However, through my educational pursuits and Navy experiences, I have lived in a handful of different places throughout the country. I went to Gonzaga University for undergrad and ran both Cross Country and Track (Go Zags!). I received my master's degree from Boston University School of Medicine and my medical degree from Creighton University School of Medicine. Since I was a part of the Health Professions Scholarship Program (HPSP), I spent the last several years practicing as a General Medical Officer in the United States Navy (both at sea and on shore). My path has been very non-traditional to say the least, but I am very excited to start this next chapter of my career at UVA Pediatrics!
As I was preparing for my transition into pediatric residency, I knew there were three things I wanted in a program: 1. A program that was supportive and felt like family. 2. A place where I could learn to be a better teacher for medical trainees as well as my patients and their families, and 3. A program with robust mentorship. UVA Pediatrics hit all those marks with flying colors! Oh, and of course, Charlottesville being so close to a BEAUTIFUL national park and national forest is definitely a big perk! Outside of work, I enjoy hiking, baking, reading, checking out wineries/breweries, and spending time with my family and friends. I am thrilled to be a part of this community and more than happy to answer any questions you might have during your interview season!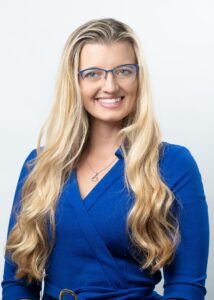 Heather DeReus
University of Florida College of Medicine
Hi, I'm Heather, a previous Floridian preparing for my first time living in a place with more seasons than just summer! I was born and raised in Tampa, Florida which is where my love of the ocean began. I spent undergrad and med school in Gainesville cheering on the best team in the SEC, University of Florida (Go Gators). I collected so many orange and blue belongings that I could only move to a place with the same school colors and that's how I landed here.
Just kidding! I picked UVA because somehow with as awkward as virtual interviews can be, I left feeling like these were the people I'd be happy to spend lots of time with whether it be the serious moments of patient care, the hours in the workroom occasionally cracking jokes, or the evenings hanging out away from the hospital.
So far Charlottesville has exceeded my expectations. The views of the mountains are absolutely gorgeous. I especially love watching the sunset from Carter Mountain an orchard in town that I have been to many times in the past month. I can't wait to see what it looks like with all the fall colors!
I am so excited to be a part of the UVA family and I hope I can help show you just how incredible it is! I'd love to chat if you have any questions (including about moving far from home, buying a house, or about the program!)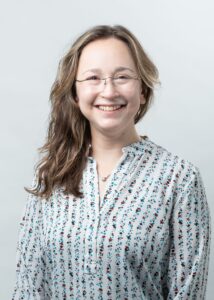 Kira Dubester
University of Virginia School of Medicine
Pronouns: She/Her
Hi all- I'm Kira, and I'm originally from upstate New York but have slowly made my way down to Virginia. I did my undergrad at Oberlin College just outside of Cleveland OH where I studied biology and middle eastern history. I also spent my junior year studying abroad to learn about different healthcare models. I then briefly spent some time in NC doing research before making my way to UVA for medical school. I always knew I wanted to work with children and swayed back and forth initially in medical school between child psychiatry and pediatrics. However I ended up falling in love with pediatrics because I didn't have to choose! Pediatrics is as much about mental health as it is anything else. I also loved the variety of patients and conditions seen.
When I was deciding on where to do residency, I knew I wanted a smaller program where you get to know all the residents and attendings well. I also wanted to make sure I joined a program that saw a diverse patient population, whether in regard to specialty care, socioeconomic status, or beyond. When I began interviewing for residency, I kept comparing every program to what I knew about UVA. As a medical student, I knew that our patients span from the "bread and butter" of pediatrics to the unusual, because of our strong primary and specialty care.  I also knew that the residents at UVA are supportive and closely knit. I knew that our attendings have incredible expertise in their field and love to teach. It ended up being a no brainer to stay at UVA, to continue to grow as a pediatrician here. Plus, I have grown to call Charlottesville home over the past four years. Believe me I was surprised. As a born and raised New Yorker, I never thought I would settle down in Virginia, but I love it! Rusty (my 65 lb pittie who thinks he's a lapdog) and I love living here. Between the hiking and restaurants and wineries there is always something new to do. I think what ultimately won me over was the weekly farmers market in town that happens on Saturdays. It is without a doubt worth making your way to.
If you have any questions about Charlottesville, UVA, or things to do when you are in town please reach out! I can't wait to talk more with you!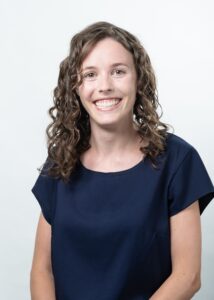 Anna Hakkenberg
University of Virginia School of Medicine
Hi and welcome to UVA! I am a lifelong Virginian– I originally grew up in southwest Virginia and then moved to Richmond to go to the University of Richmond where I played soccer. I had been to Charlottesville a few times to play UVA in soccer and always loved it, so I decided to apply to UVA for medical school and loved my interview day. During my four years at medical school here, I loved that I was seeing patients who traveled to Charlottesville from places like my hometown to see specialists and get high quality care from doctors they trusted.
When deciding where to go for residency, UVA was a natural choice because not only did I fall in love with the rural patient population, but I also loved the faculty and staff I had the opportunity to work with as a medical student. It was clear from the second I started working with them that they were passionate about teaching and dedicated to helping residents and students become better clinicians.
Another reason I found it really hard to leave after medical school was because I adore Charlottesville– it has a smaller city feel, but still with a ton of fun things to do, including some of the best food I have ever had! In particular I love pastries and Charlottesville has more than one incredible french bakery! I am so glad that you are thinking about coming to UVA for residency, it's a wonderful place to be!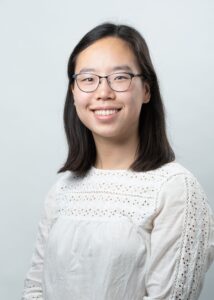 Rebecca Hu
Tufts University School of Medicine
Pronouns: She/Her
Hi y'all! My name is Rebecca Hu, and I grew up in Atlanta, GA. I attended Georgia Tech for undergrad and studied Biochemistry. After a gap year scribing, I moved up north for the first time to Boston, where I went to Tufts University School of Medicine.
For fun, I love playing with my 2 cats, walking around (both immersing myself in nature or treasure hunting in a thrift store), reading, and being active (I recently did my first triathlon!). Charlottesville is surrounded by beautiful rolling green hills and open blue skies and I'm excited to continue exploring new hikes, wineries, restaurants, and shops.
When I was looking at residency programs, I wanted to stay on the East Coast and find somewhere that I would have a highly supportive work family and a breadth and depth of patients that would prepare me to be an independent pediatrician. UVA was actually my first interview, and I fell in love the warmth and friendliness of the residents and staff I talked to, as well as the emphasis placed on recruiting faculty who were passionate about teaching.
Hope to see some of you soon!
Chris Stadnick
University of Tennessee College of Medicine
Hey, thanks for swinging by to check out UVA Pediatrics!
My name is Chris Stadnick.  I was born in New York, but have spent most of my life in the south. I grew up in Nashville, TN, and when it was time for college I went a little bit more south to attend Emory University in Atlanta, majoring in Biology and minoring in Spanish. I then decided to head "west" to Memphis for medical school at UTHSC. Now, I'm here at UVA!
Currently,  I'm interested in pursuing a career in general pediatrics. I enjoy  learning about effective teaching in medicine whether towards medical students, kids/patients, or parents. My interests outside of medicine include basketball (finally can legitimately root for a college team, Go Hoos!), reading a blend of fiction and nonfiction, and attempting to complete the NYT mini crossword in under 30 seconds.
When looking at pediatric residency programs I wanted a friendly environment, a heavy emphasis on excellent clinical teaching, and all the tools I would need to become a great pediatrician. UVA checked all those boxes for me (plus it's in a great location too)! I've enjoyed my time here so far both inside and outside the hospital. I look forward to discovering more of what Charlottesville has to offer in the coming years.
Hope you've found all the info you need about the program, but please feel free to reach out with any questions! Best of luck in your 4th year of medical school and your residency interview season!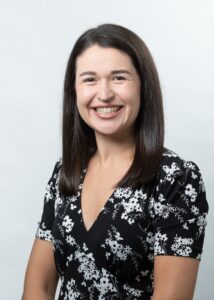 Ava Tennant
Marshall University School of Medicine
Pronouns: She/Her
My name is Ava Tennant, and I grew up in Wheeling, West Virginia. I studied Human Science at Georgetown University (Go Hoyas!) before returning to my home state to attend medical school at Marshall University.
During the application process, my goal was to find a program where the residents seemed truly happy and well supported. It was beyond evident during my interview with UVA that this was the case. I have never been on zoom call with more lively and passionate individuals. Their love for the program and their attendings was undeniable. I instantly wanted to join the team! I have been blown away by how friendly and welcoming everyone is here at UVA Pediatrics, and the focus on resident education is incredible.
On my days off you can find me searching for the best views in Charlottesville on a hike, going to the local farmers markets, or joining the Cville Bachata dance social events!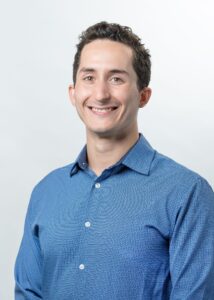 Spiros Vonortas
Tulane University School of Medicine
Hi everyone! My name is Spiros. I was born in Washington, D.C., and grew up in Bethesda, Maryland. I went to college at The George Washington University, spent a few years at the NIH, did an MPH at Columbia University, and just finished up medical school at Tulane University in New Orleans (and *will* be going back for Mardi Gras). I enjoy swimming, running, reading scifi/history books, and playing video games in my free time. I'm specifically interested in adolescent medicine because it's an incredibly important age range full of life trajectory-determining turning points.
I chose to apply to UVa for pediatrics residency because Charlottesville is beautiful and physically close to home/family for me. I chose to rank and come to UVa not only because it is a renowned pediatrics program, but especially because I could immediately tell during the interview how close everyone was. From PD, to LT, to residents, everyone was poking fun at each other constantly and was genuinely enjoying themselves/their experience there. It was very clearly the exact kind of program that I knew I could thrive at and be supported at while I trained to be an independent physician. I haven't been here long, but I've already dove into the hiking trails and food scene. Best of luck in the interview season, and I look forward to meeting you along the way.
---