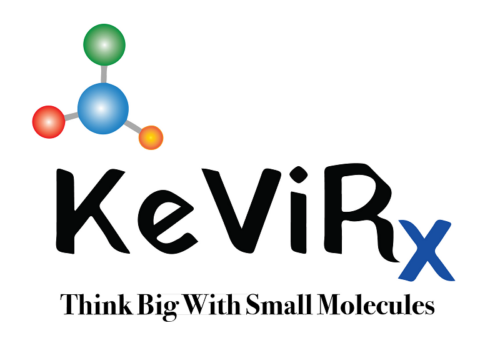 KeViRx is an early stage drug discovery company spun out of the UVA Department of Pharmacology by Elizabeth Sharlow and John Lazo and located in Charlottesville. Recently, KeViRx, Inc was selected to join BLUE KNIGHT™,  a joint initiative between Johnson & Johnson Innovation – JLabs and the Biomedical Advanced Research and development Authority (BARDA), a component of the US Department of Health and Human Services.
BLUEKNIGHTTM is a collaborative program designed to anticipate and respond to global health security threats. BLUE KNIGHTTM provides a scientific and technological ecosystem for innovative, early stage startup companies to develop technologies that are strategically aligned with global health interests. KeViRx was selected for this program based on its platform small molecule technology, KVX-053, which displays efficacy in preclinical models of ovarian cancer, acute myeloid leukemia and acute lung injury.  As a BLUE KNIGHTTM company, KeViRx will benefit from dedicated mentorship and support from BARDA, in addition to JLabs' extensive global network of innovators for critical insights centering on KVX-053 development.
"KeViRx is honored to be selected to be a BLUE KNIGHTTM company and we are excited to be working with the BLUE KNIGHTTM program. We are optimistic that the program will help advance our KVX-053 platform for global health applications in the present and the future," said Dr. John S. Lazo, who serves as KeViRx's Chief Scientific Officer.
About KeViRx, Inc.
KeViRx, Inc. was founded in 2016 in Charlottesville, VA and is a privately-held biotechnology company focusing on small molecule-based drug discovery. KeViRx's platform technology, KVX-053, has efficacy in multiple disease models including cancer and acute lung injury.
For further information, please visit www.KeViRx.com.