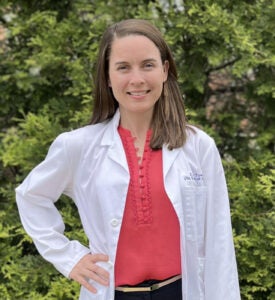 Congratulations to Pharmacology's own Blair Towers on her NIH National Institute on Drug Abuse F30 fellowship!  The four-year grant totals over $150,000.  The project title is Sex Differences in a Rat Model of Opioid Use disorder.
Opioid use disorder (OUD) is a major epidemic in the United States and women appear be more vulnerable than men to certain aspects of the disease. Despite the severity of this problem in women, very little information is known regarding mechanisms underlying OUD in females or sex-specific differences in the development, expression, and molecular mechanisms of OUD. Thus, the goal of this F30 application is to fill these research gaps using a novel rat model of OUD with fentanyl, and in doing so, provide foundational information on sex differences in OUD that can be used to refine the use of already approved treatments for OUD in women versus men as well as guide the development of new sex-specific treatments for OUD.
Blair is in her third year of her Pharmacology Degree Training in the Medical Sciences Training Program, in the lab of Dr. Wendy Lynch.