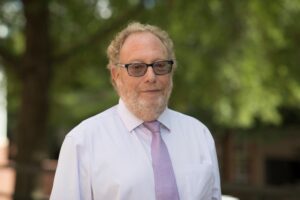 On Thursday afternoon, Payam Pourtaheri and Ameer Shakeel – with Virginia Gov. Glenn Youngkin in attendance – announced plans to build a pilot fermentation plant in a building near AgroSpheres's headquarters on Seminole Trail in Charlottesville. They will do so using $25 million from a recent AgroSpheres investment round. Mark Kester was a cofounder of the company, and mentor to both Pourtaheri and Shakeel, and passed away suddenly last August.
AgroSpheres is a product of the Darden School of Business' i.Lab Incubator. UVA Assistant Vice President for Economic Development Pace Lochte, whose office supports the region and commonwealth's efforts to expand and recruit knowledge-based industry, said AgroSpheres is a shining example of how the entrepreneurial ecosystem that the University and community foster can lead to societal impact.
Click here to read more about the plans for the company.