Chris A. Campbell, MD, FACS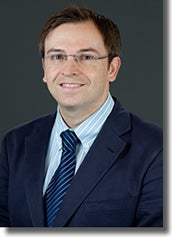 Chris A. Campbell, MD, FACS
Associate Professor
Dr. Campbell completed his medical training at University of North Carolina at Chapel Hill where he began researching the benefits of stem cells for reconstructive medicine. He then completed his plastic surgery residency at UVA and went on to complete a fellowship in Microsurgery and cancer reconstruction at MD Anderson Cancer Center in Houston Texas. He began his research program on Breast Cancer Outcomes at the Massey Cancer Center in Richmond Virginia before returning to UVA where he specializes in reconstructive and aesthetic breast surgery, microsurgery and general cancer reconstruction. Dr. Campbell serves as associate program director of the residency program and is a member of the Emily Couric Clinical Cancer Center where he works closely with UVA's oncologists to restore form and function to the patients of Virginia. Dr. Campbell actively collaborates with other scientists at UVA to cultivate his research interests in regenerative medicine and cancer reconstructive outcomes.
Contact
Plastic Surgery Clinic
West Complex, 4th Floor
1300 Jefferson Park Avenue
Fax: 434-924-1333
Appointments
Assistant Professor
Associate Program Director
Department of Plastic Surgery
University of Virginia Health System
Specialty and Subspecialty
Specialty: Plastic Surgery
Subspecialty:Microsurgery and Cancer Reconstruction
Special Expertise
Breast Reconstruction with Implants and Free Flaps (DIEP, SIEA, SGAP, TUG)
Trunk and Extremity Reconstruction after Cancer Resection and Trauma
Pelvic Cancer Reconstruction (American Society of Plastic Surgeons Curriculum Development Committee)
Cosmetic Surgery
Head and Neck Reconstruction
Awards
Southeastern Society of Plastic and Reconstructive Surgery Basic Science Research Grant 2014-2015
Massey Cancer Center Pilot Research Grant 2012-2013
AD Williams Research Grant 2011-2012
Plastic Surgery Educational Foundation Basic Science Research Grant BRG-40-08 2008-2010
Education
Education: University of North Carolina at Chapel Hill – Doctor of Medicine

Residency: University of Virginia – Plastic Surgery
Fellowship: MD Anderson Cancer Center, Houston TX – Microsurgery and Cancer Reconstruction
Certification
Diplomat of the American Board of Plastic Surgery
Research Description
The Effects of Vascularized Fat and fat grafting on Radiation Changes in
Breast CancerPatient Satisfaction with Reconstruction and Comprehension of Breast Cancer
3-D Printing in Plastic and Reconstructive Surgery
Evolving Vascularity of the Acute Wound Bed
Factors affecting the vascularization of Acellular Dermal Matrix
Clinical Trials
Randomized Comparison of Video Education and Physician Consultation to Consultation Alone in Breast Cancer Reconstruction
Actimitry Device to Measure Quality of Life and Recovery after
Breast Reconstruction
Safety Study of Contour Profile Silicone Gel Implants in Patients Undergoing Breast augmentation or reconstruction
News
News NBC 29 House Calls Segment – Breast Reconstruction 10/9/2012
WINA Radio Live Well Series Radio Talk Show on Breast Reconstruction 10/1/2012
Campbell CA. Options for Breast Reconstruction Albemarle Magazine December 2012.
Campbell CA, Plastic Surgery: Reconstruction an Integral Part of Cancer Treatment, Physicians Practice, November 2012
Publications: PubMed