Behavioral Medicine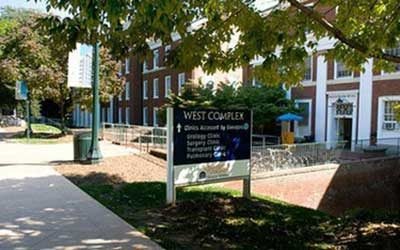 The Behavioral Medicine Center provides outpatient psychological evaluation and treatment services for a wide variety of patient populations and presenting problems. It serves patients ranging in age from early childhood to the geriatric years.  Presenting problems are typically treated with empirically supported interventions that are individually tailored to patients' needs.  Medical populations include those presenting with problems that are caused or exacerbated by psychobehavioral processes, including insomnia and other sleep disorders, diabetes, GI disorders, cancer and blood disorders, obesity, and headaches. Services are also provided for patients who are having difficulty adjusting to and coping with the emotional and behavioral demands of acute, chronic, and life-threatening medical problems, as well as their caretakers. In addition to these presenting problems, services are provided for patients with mood disorders, anxiety disorders, including GAD, OCD, phobias, and habit control problems (e.g., trichotillomania), adjustment disorders, grief and trauma.  Specialty services include evaluations for transplantation, pediatric elimination disorders, weight reduction surgery, and driving competency. Referral sources include UVA medical clinics, UVA Student Health, UVA Faculty and Employee Assistance Program, and community providers.
Adjacent to the Behavioral Medicine Center is the Center for Behavioral Medicine Research, a 2,000 square foot space that facilitates efficient integration of clinical work and research projects. Our research team has a long, successful track record in securing NIH-, non-profit, and industry-funded grants.
Clinical Focus (80%)
The fellow will participate in a broad range of clinical health psychology training experiences with children and adults with psychiatric and medical comorbidities (e.g., obesity, GI conditions, insomnia and other sleep disorders, headache, cancer and blood disorders, and diabetes). Common presenting problems include anxiety disorders, mood disorders, ADHD, adjustment disorders, grief, and trauma.  Clinical experiences will take place in an outpatient setting and includes  short- and long-term psychotherapy, as well as evaluations in specialty areas, including transplantation, pediatric elimination disorders, and weight reduction surgery.  Fellows may also have the opportunity to conduct driving evaluations for patients with dementia and other disorders that affect driving ability, using neurocognitive tests and driving simulator assessment. Elective rotations are available in Infectious Disease, Pediatric Neurology, Consultation/Liaison, and Cystic Fibrosis.
The fellowship adheres to the scientist-practitioner model of training using an evidence-based treatment approach with both adult and pediatric populations services.  Fellows typically receive training and experience in clinical supervision with  doctoral-level clinical psychology graduate students.
Educational, Research & Professional Development (20%)
The Program Director schedules meetings for the postdoctoral fellows across sub-specialty areas during the academic year to discuss administrative issues and professional development.
There are numerous opportunities for educational and professional development, including:
Psychiatry Grand Rounds
Clinical Case Conferences
Behavioral Medicine Clinic Didactic
Individual and Group Supervision
Sleep Lab Seminar/Case Conference
Neuropsychology Seminar and Journal Club
Monthly Psychology Fellows Meeting
Clinical Training and Supervision of Graduate Practicum Students
EPPP Preparation
Fellows may may have the opportunity to participate in research in the course of their fellowship.  Areas of research being conducted in the Center for Behavioral Medicine Research include:
Psychobehavioral effects of diabetes on individuals and their families
Psychobehavioral factors related to use of diabetes technology
Fear of hypoglycemia in patients with diabetes and their families
Driving safety as it relates to aging, diabetic hypoglycemia, ADHD, Traumatic Brain Injury (TBI), and Autism Spectrum Disorder.
Assessment of basic perceptual, motor, and cognitive skills relevant to driving with a virtual-reality driving simulator
• Insomnia, Immunology, and HIV/AIDS
Core Faculty
Amit Shahane, Ph.D. (Director, Behavioral Medicine Clinic)

Jaclyn A. Shepard, Psy.D. (Director of Training, Behavioral Medicine Center)
Virginia C. Andersen, Ph.D.
Heather Bruschwein, Psy.D.
Casey Cavanagh, Ph.D.
Joanna Yost, Ph.D.
Current Fellows
Lauren Ehrlich, Ph.D.
Alex Nyquist, Ph.D.
APPLICATION DEADLINE: December 14th, 2020
Behavioral Medicine – Currently accepting applications for 2021-2022
We will be adhering to the APPIC Uniform Notification Date
____________________________________________________________
DIRECT INQUIRIES AND MATERIALS TO:
Jaclyn Shepard, Psy.D.
Behavioral Medicine Center
Department of Psychiatry and Neurobehavioral Sciences
University of Virginia Health System
P. O. Box 800223
Charlottesville, VA 22908-0223
jas8rw@virginia.edu