Medical Error Disclosure & Peer Support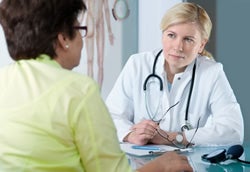 Much attention has focused on improving the safety of health care and reducing errors, but less attention has been given to helping physicians, other healthcare team members, and patients and families deal with the
aftermath
when a medical error and/or untoward outcome does occur.
Medical errors are a nearly universal experience for physicians and one of the most difficult professional experiences they face. Yet, multiple studies have shown that training in handling the aftermath of a medical error is not universal.
Health care providers need education and mentoring to assist them in working through these difficult discussions with openness and compassion. They also need support in working through their own emotions and responses. Based on the findings of the UVA Wisdom in Medicine study(1) and work at other centers(2,3), we have developed a program to address these needs.
Begun in 2013, the University of Virginia offers a program to train physicians, nurses, chaplains, FEAP counselors and other healthcare professionals as disclosure coaches and peer supporters. This three-session, 7.5 hour program uses participant role plays and paired interviews to address these themes:
Elements of an ideal disclosure conversation including the ask-tell-ask methodology, the power of the words "I am sorry", and avoidance of common pitfalls
Strategies to mitigate negative effects and enhance positive, growth-enhancing effects of the emotions associated with medical error
Recognizing the stages of recovery from medical error
Helpful and unhelpful approaches to peer support and awareness of resources for extended support when indicated
The role of writing and reflection in recovery and the gaining of wisdom
Medicolegal and ethical issues
At this time, the program is open to UVA affiliates only; however, we hope to expand the program to external participants in the future. For more information about our program, please contact us at iqpsadmin@virginia.edu.