Today's spotlight is on the first Japanese woman to acquire a degree in Western medicine from a Western university
Kei Okami, MD
Born in Japan in 1858, Kei Okami was born as Nishida Kieko. After graduating from an all-girls school in 1878, she went on to teach English a separate girl's school where she would meet her husband, the art teacher, Okami Senkichiro.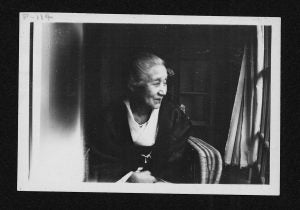 After the couple chose to move to the United States, Kei converted to Christianity in order to pursue her studies to become a physician. While in America, Kei studied at the Women's Medical College of Pennsylvania and received funding and aid from the Women's Foreign Missionary Society of the Presbyterian Church. With this support, Kei became the first Japanese woman to acquire a degree in Western medicine from a Western university.
After dedicating her life to medicine, Dr. Okami retired her practice due to breast cancer. She later past away in 1941 at the age of 82.