Here we are, at the end of our Women's History Month Spotlight project, and today we are proud to present a UVA physician who has worked tirelessly to improve disparities in care for patients of different races. Today's spotlight is,
P. Preston Reynolds, MD
Dr. Reynolds has been focusing her research on the history of race discrimination in healthcare and medical education for more than 35 years. She has placed her efforts into racially integrating hospitals and health profession training schools throughout the country.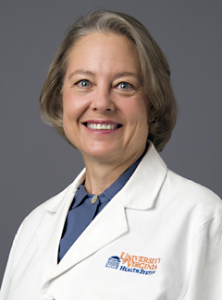 Dr. Reynolds was a member of the Board of Directors of Physicians for Human Rights from 1987-2002. In 1997, the group was awarded the Nobel Peace Prize.
In July of 2007, Dr. Reynolds joined the Division of General Medicine at the University of Virginia as a Professor of Medicine. She continually gives lectures, provides teaching and performs clinical care as the Associate Director of the Center for Health Disparities.  She was the recipient of the American College of Physician's 2010 national advocacy award and the Society of General Internal Medicine's 2011 David Calkins Health Policy Award for her work on healthcare reform.
She is the author of Durham's Lincoln Hospital, a historical book on the historic Durham, North Carolina's black hospital. More recently, Dr. Reynold's work has been involved in bringing genetics into generalist practice and national policy efforts to reform health care in the United States.