Introducing a UVA physician whom we are so happy to have been part of our team,
Amy Tucker, MD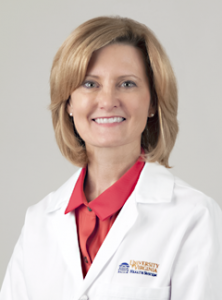 Dr. Tucker has been a practicing cardiologist for over 20 years. After completing medical school at the University of North Carolina, she went on to attend the University of Virginia for her internal medicine residency and fellowship. Equally notable is her Masters in Health Care Management earned from Harvard School of Public Health.
Taking advantage of the abundance of local food sources in Virginia, Dr. Tucker sees universal access to healthy foods and a public right and works with the local Farm to Table community to make this happen.
In addition, she is the co-founder of Club Red Women's Prevention Clinic and leads the cardiovascular lifestyle program at the University of Virginia. Her primary focus in on preventative cardiology. Dr. Tucker is incredibly invested in helping individuals reduce their risk for heart disease through the adoption of a heart-healthy lifestyle.
Amy Tucker MD is currently an Associate Professor of Internal Medicine and the Assistant Professor of Molecular Physiology and Biological Physics at the University of Virginia.