Looking at our series of "firsts" for women in medicine, hear is the first western-trained female physician in South America,
Eloísa Díaz, MD
Born in 1866, Diaz would later become the first female medical student at the University of Chile as well as the first women to become a doctor in the entire continent of South America.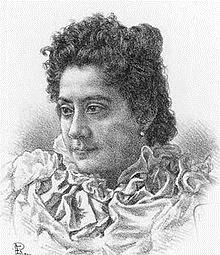 At fourteen, Eloisa enrolled in the University Of Chile School Of Medicine. This enrollment came directly after a law was enacted which allowed women to study at the university.  Graduating in 1886, the next advancement that we are aware of is her work at the San Borja Hospital in 1891. She started as a teacher and physician as she worked her way onto becoming the School Medic Supervisor of Santiago in 1898 and then on to School Medic Supervisor of Chile, a position she held for more than 30 years.
Diaz was also a recognized philanthropist, establishing several kindergartens, polyclinics for the poor and school camps. In 1910 Diaz was named "Illustrious Woman of America", She soon became the Director of the School Medical Service of Chile in 1911 where, amount implementing mass breakfasts and vaccinations, she held many campaigns to combat alcoholism and rickets.
After retiring in 1925, she became very ill and passed away at 84 years old.