Oftentimes, the "first woman" in a field is seen as the first in an already-established field, but today we are spotlighting a woman who was not just a "first woman", but a trailblazer in her field. Her tireless effort to establish the field of anesthesiology, and her studies to create the Apgar Score and improve the situations of newborns to life outside of the womb are a few of the reasons why today we are recognizing,
Virginia Apgar, MD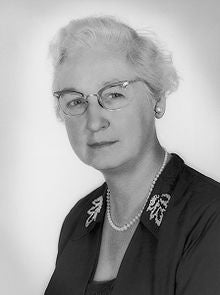 A graduate of the College of Physicians and Surgeons, Dr. Apgar new fresh from high school that she wanted to be a doctor.  Entering medical school at the beginning of the Great Depression in 1929, and imposed upon by the financial crisis, Virginia was able to graduate third in her class in 1933.
Working towards becoming a surgeon, she entered internship at Columbia and performed magnificently all the while coming up against discouragement. The chair of surgery, Dr. Alan Whipple, warned Dr. Apgar that other women had not been able to establish themselves in the specialty. He believed that advances were needed in anesthesia if surgery were to progress and that he saw Dr. Apgar as a woman that could help advance anesthesiology. As this was a yet to be established field in 1940- Dr. Apgar took it upon herself to seek training in Wisconsin and New York.
Returning to Columbia as the director of the division of anesthesia in 1938, she found that she had difficulty recruiting faculty for in a field that was less respected and of lower pay than other medicine specialties. She was the sole faculty member for anesthesia until 1949 when this unit became more acknowledged and residency programs were created to train future anesthesiologists. It was then when Dr. Apgar was appointed the first women full professor at the Columbia University College of Physicians and Surgeons.
From here she began studying obstetrical anesthesia- the effects of anesthesia, on the newborn, when given to mothers during labor.
Within this research is where she developed her greatest contribution to medicine- The Apgar Score. This score was the first standardized method for evaluating a newborn's transition to life outside the womb.
Five points (such as heart rate and muscle tone) on the newborn were totaled and scored to ascertain the baby's neonatal survival and neurological development.
While on sabbatical leave in 1959, Dr. Apgar earned her master's degree in Public Health from Johns Hopkins. After deciding not to return to academic medicine, she poured herself into public education and fundraising for research aimed at the prevention of birth defects. Passing away in 1974, she had become the director of what is now the March of Dimes as well as the recipient of numerous honors for her work.