For today's Women's History Month Spotlight, we are highlighting an outstanding physician at the University of Virginia,
Rebecca Dillingham MD/MPH
Rebecca Dillingham earned her Bachelor's Degree from Harvard/Radcliffe College, traveling to the Ivory Coast for two years to work on HIV prevention shortly thereafter. After completing medical school at the University of Missouri- Columbia, Dr. Dillingham served as a resident and chief resident at the University of Virginia where she was also completed a fellowship in Infectious Diseases and a Masters in Public Health.
In addition to her teaching accolades and recognition for a humanistic approach to medicine within the Infectious Disease and International Health division, Dr. Dillingham provides leadership across Grounds as the Director of the University of Virginia's Center for Global Health.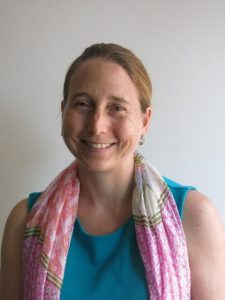 The Center for Global Health promotes health in resource-limited settings by fostering the commitment of students, faculty and partners from many disciplines, including medicine, to address the diseases of poverty.
Dr. Dillingham holds a joint appointment in Public Health Sciences and enjoys developing and coordinating global health education opportunities for students at many levels of training at UVa and at our international partner sites.
Dr. Dillingham's primary clinical activity is the care of adult patients who are infected with HIV. Throughout her career, she has engaged in clinical research projects aimed at improving HIV outcomes, particularly for vulnerable populations, and has recently focused on developing and testing mobile telephone-based strategies to support HIV care. This research has taken her to rural Virginia, Haiti and South Africa.
Dr. Dillingham and her husband, Colin, enjoy getting outside in Charlottesville with their two children, Forcey (10) and Anna (7) , and their dog, Milligan.