Today we introduce a female physician who concentrated her efforts on epidemiology and global health…
Wafaa El-Sadr MD, MPH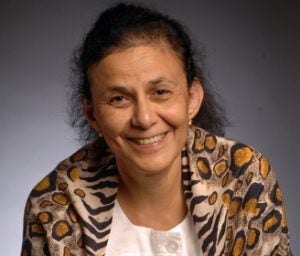 Born in Egypt, Dr. El-Sadr is most known for her role as a physician and public health ambassador. She received her medical degree from Cario University in Egypt, her masters of public health degree in epidemiology from the Columbia Mailman School of Public Health and her master's in public administration from the John F. Kennedy School of Government at Harvard University. Additionally, she is board certified in internal medicine and infectious diseases.
Dr. El- Sadr has focused her efforts on developing HIV/AIDs and tuberculosis programs. She was vital in establishing a global enterprise called the MTCT-Plus initiative, providing women and their families with HIV-related services spanning 12 countries in the sub-Saharan Africa.
She is a global leader in HIV/AIDS and is a primary role in the implementation of global HIV service programs helping over 2.2 million individuals and counting.
She is currently a professor of Epidemiology at Columbia University with a consistent presence in the International AIDS Society, the World Health Organization, the National Health Institutes Fogarty International Center Advisory Board, and the Population Council.