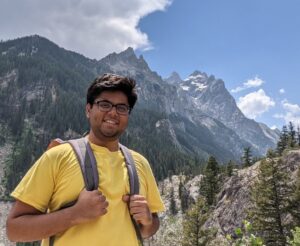 Yogindra Raghav was selected as the GitHub Campus Expert for the University of Virginia (UVA).He is the first successful applicant from UVA for the global Campus Expert program. He is one amongst 90 experts chosen from ~ 6,000 worldwide applicants. Congratulations, Yogi!
GitHub is a Microsoft subsidiary and the world's largest open-source software repository.
Selected "Experts" have a range of benefits including:
Sponsorship for events (e.g., workshops) related to technical (computational) skills.
In-depth training with technical writing/technical skill development to improve open-source software development.
Travel & accommodation to the largest open-source software conferences (with potential speaking opportunities).