Author:
zrb8mf@virginia.edu
8/23/2023
Anna gave a talk at the International DEEP-DV Summer School 2023 in Hamburg and got to hear about some really amazing science being performed as part of the DEEP-DV consortium…
8/23/2023
Sara Dochnal gave a spotlight talk at her first in-person International Herpesvirus Workshop in Missoula, Montana. Plus she was awarded a Merit Award. The lab is super proud of all…
8/23/2023
The first PhD graduation for the Cliffe lab. Congratulations to Dr. Sean Cuddy!!!!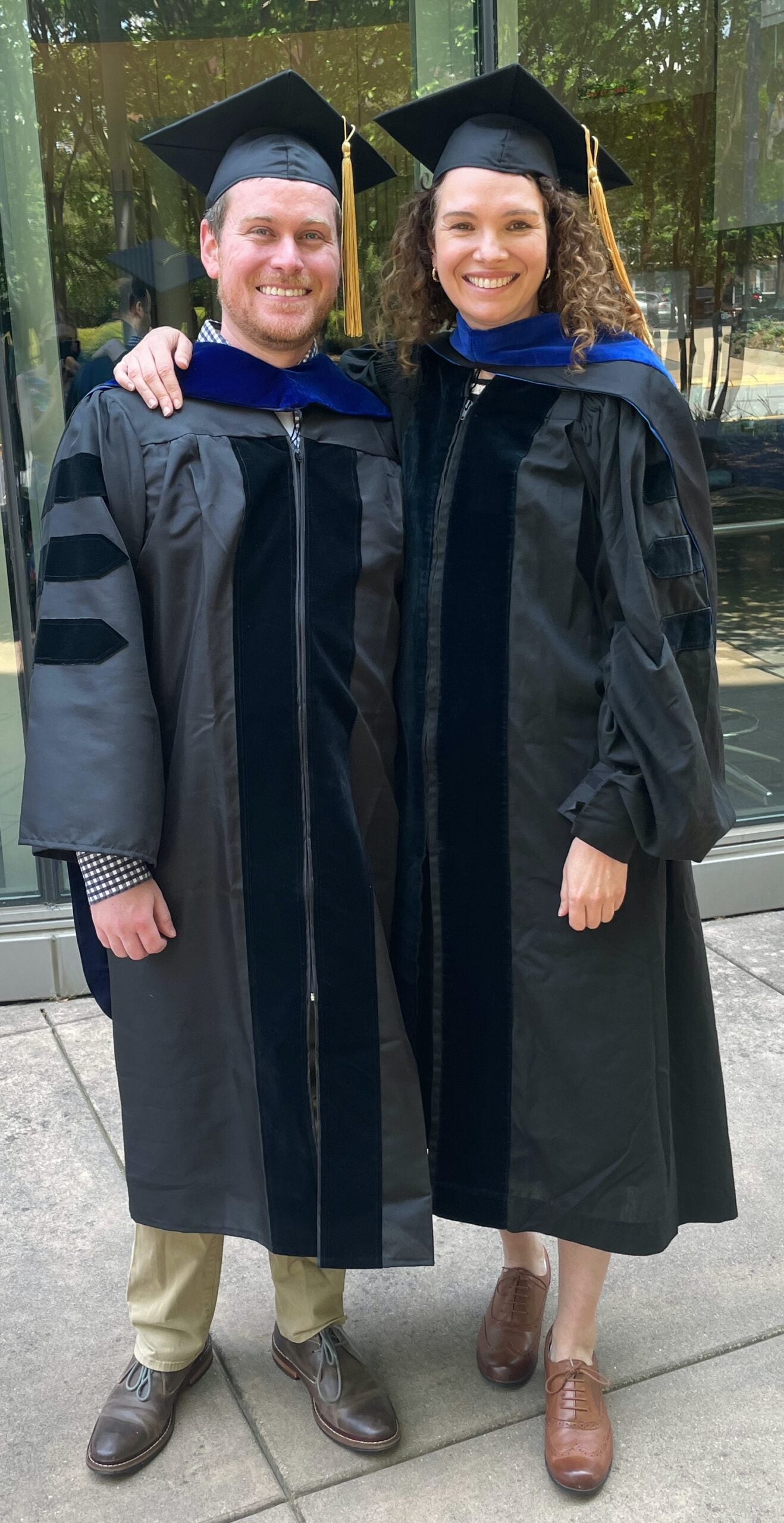 8/23/2023
Congratulations to Sean Cuddy on very successfully defending his thesis on "Innate Immune Activation in Support of Herpes Simplex Virus-1 Reactivation from Latency"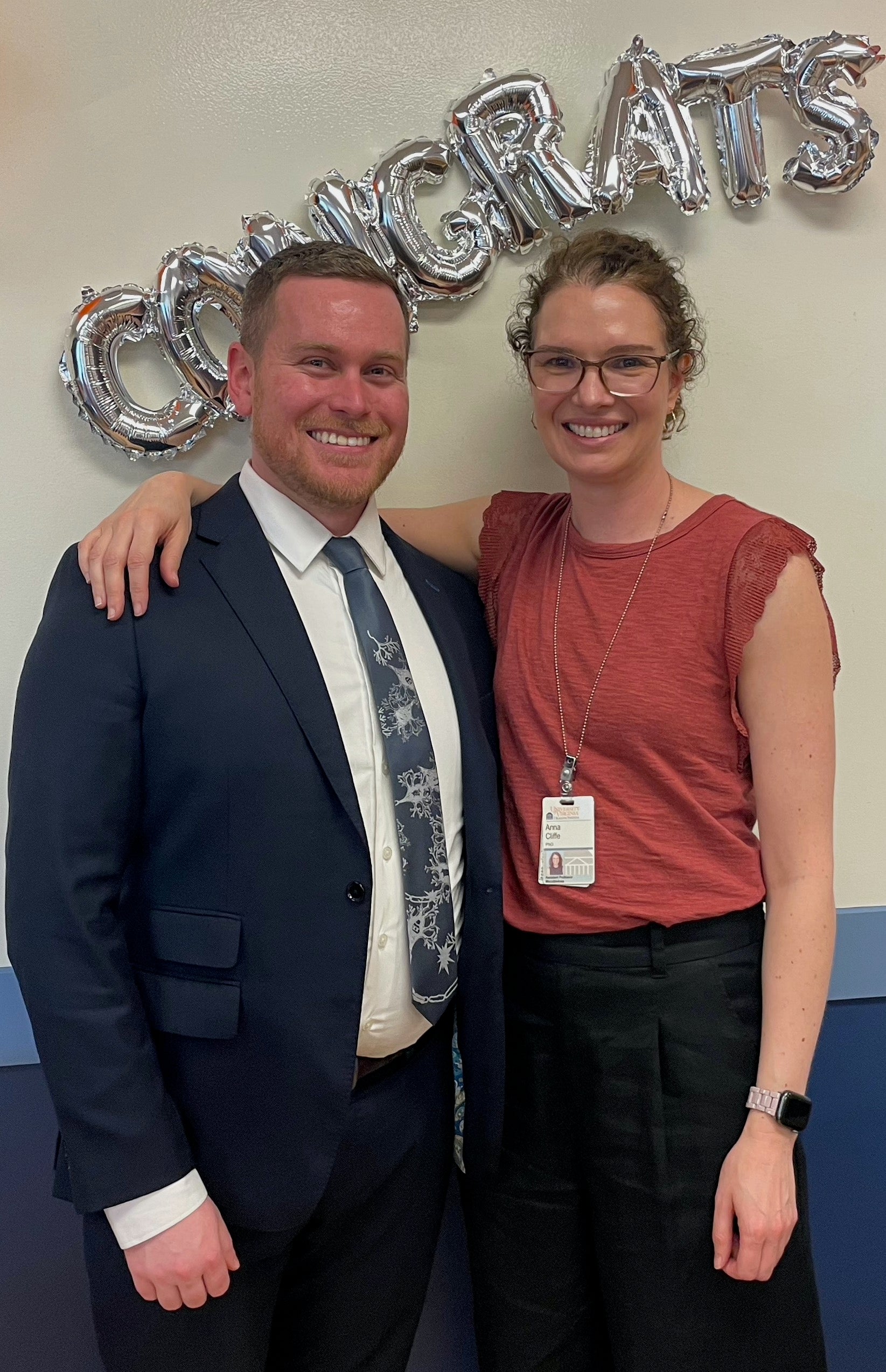 8/23/2023
Congratulations to Sara Dochnal and Abigail Whitford on both being awarded the UVA Wagner Fellowship!
6/28/2022
Graduate Student Sara Dochnal publishes her study on a novel in vitro model of HSV latency and demonstrates the requirement for DLK in "Phase I" viral gene expression. Check it…
6/28/2022
Our new study from graduate student Abigail Whitford on mechanisms of HSV reactivation from latently infected mice and role for host protein DLK published in Journal of Virology.
8/17/2021
Anna gave the Priscilla Schaffer Memorial Lecture at the Internal Herpesvirus Workshop. Read more about Priscilla and her numerous contributions to the herpesvirus field here.