Editor's Note…………………………………………………………………………………….Page 1
Submit Your Accomplishments………………………………………………………………..Page 1
Professional Survey……………………………………………………………………………Page 2
Informational Interviews: Biopharmaceutical Industrial Research……………………….Page 4
Informational Interviews: Clinical and Translational Research……………………………Page 5
Informational Interviews: Scientific Writing………………………………………………….Page 7
Help Expand GBS Networking………………………………………………………………..Page 9
Grant Application Tools………………………………………………………………………Page 10
Acknowledgements………………………………………………………………………….Page 11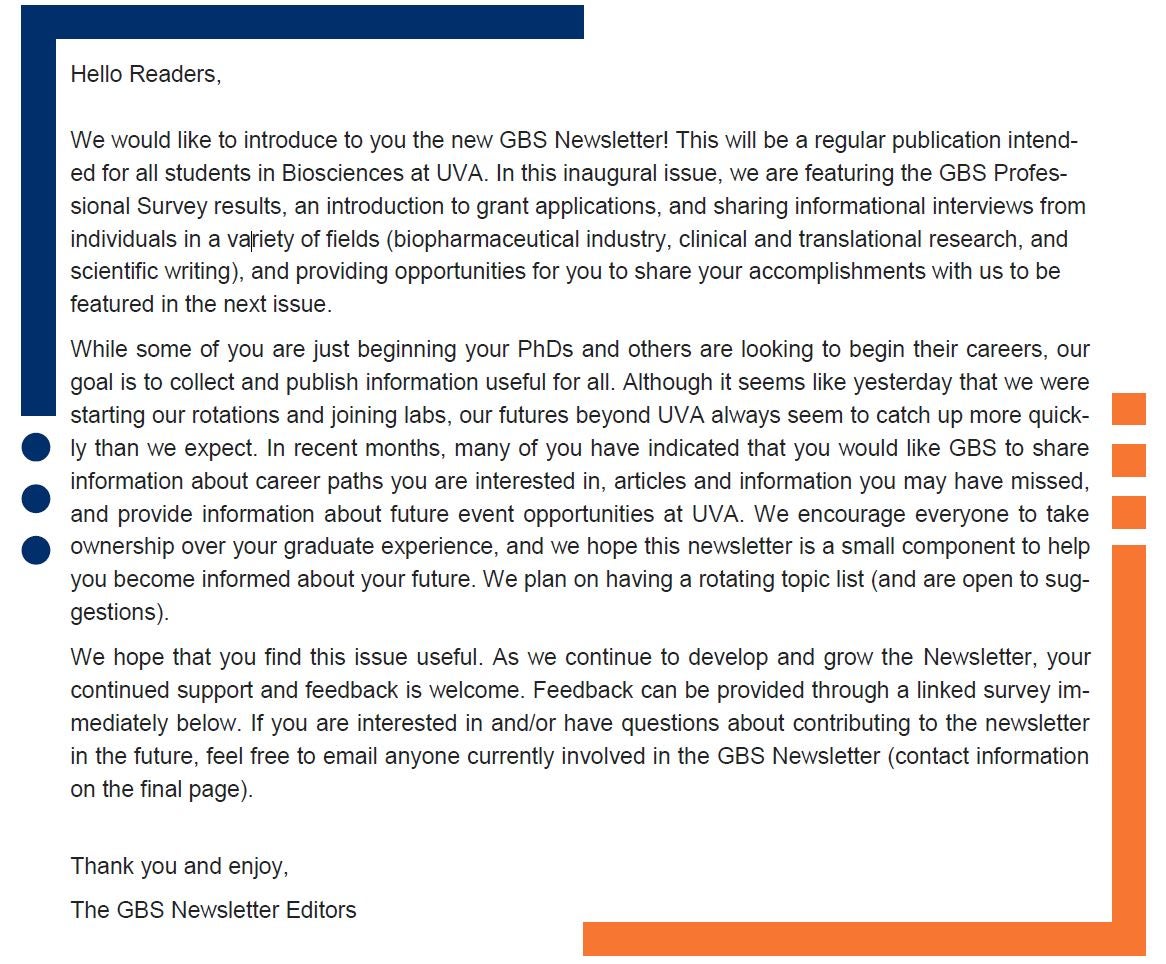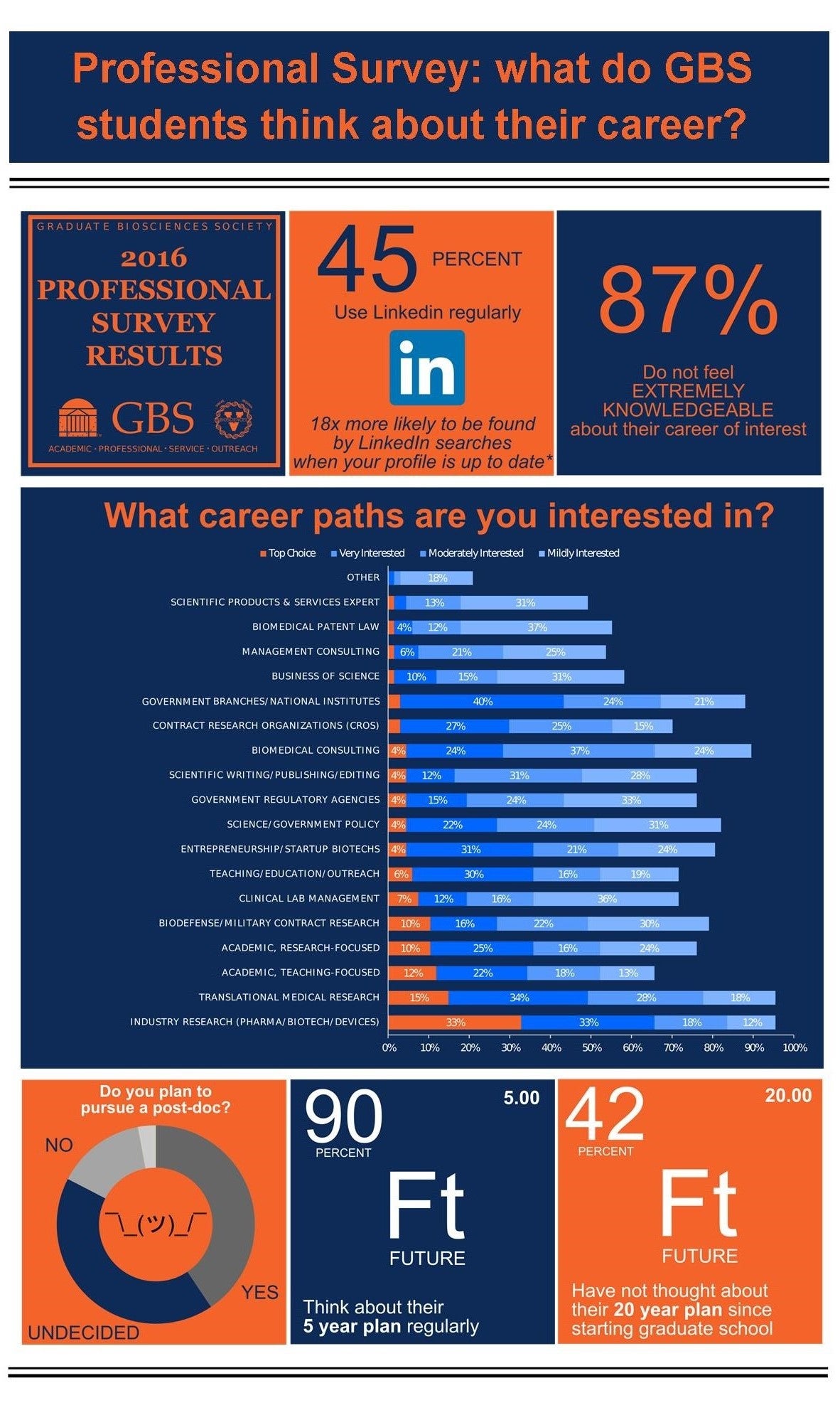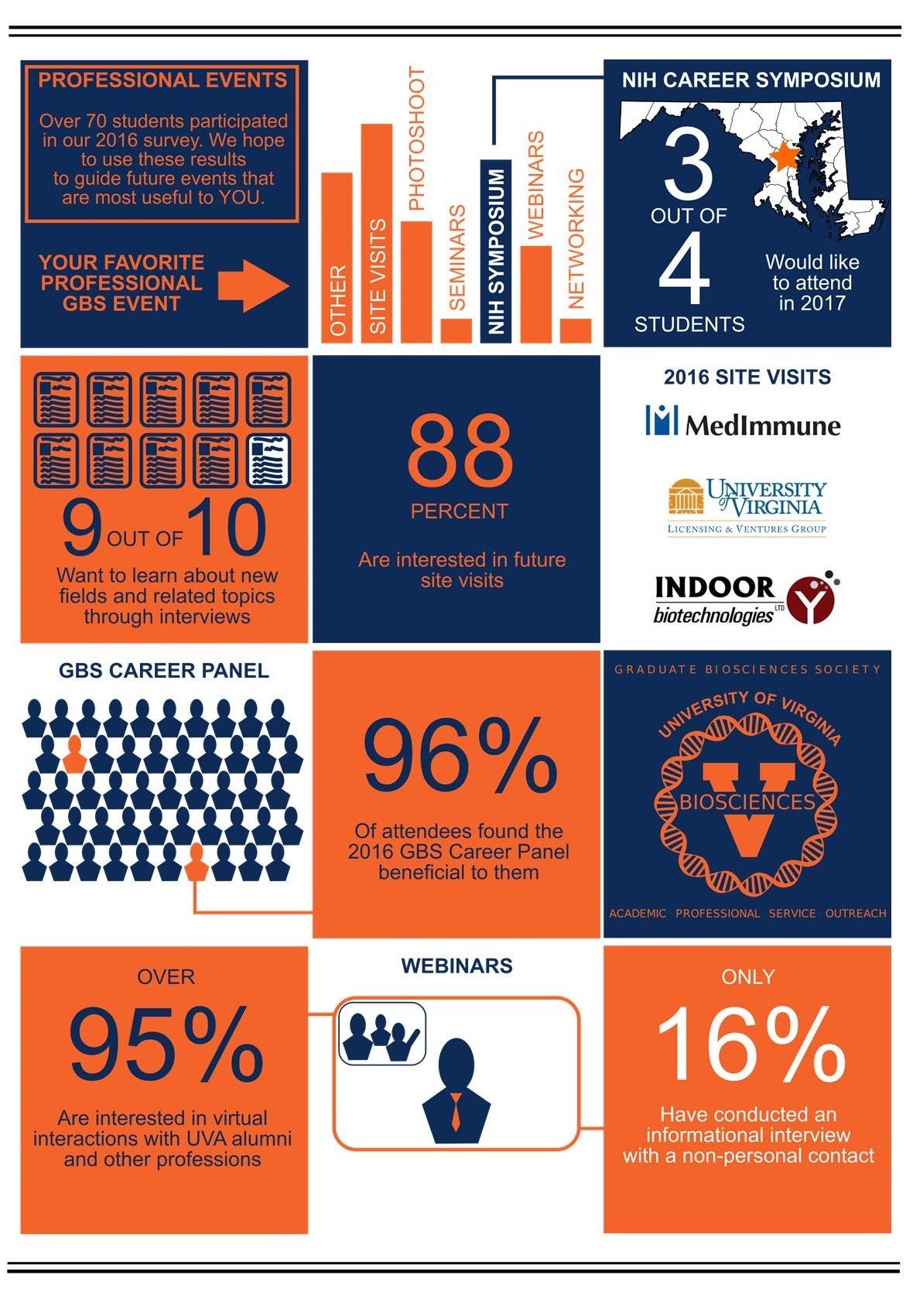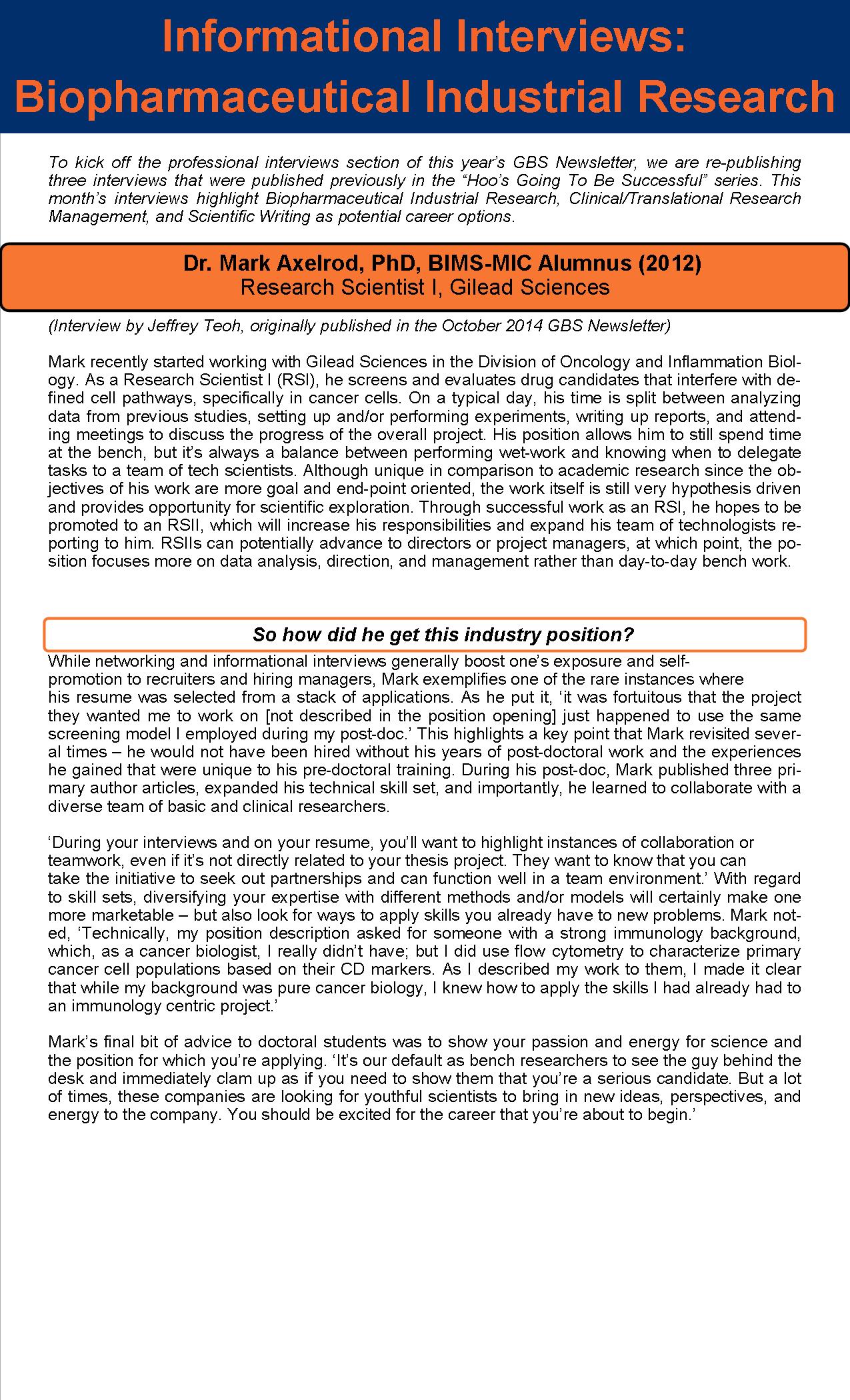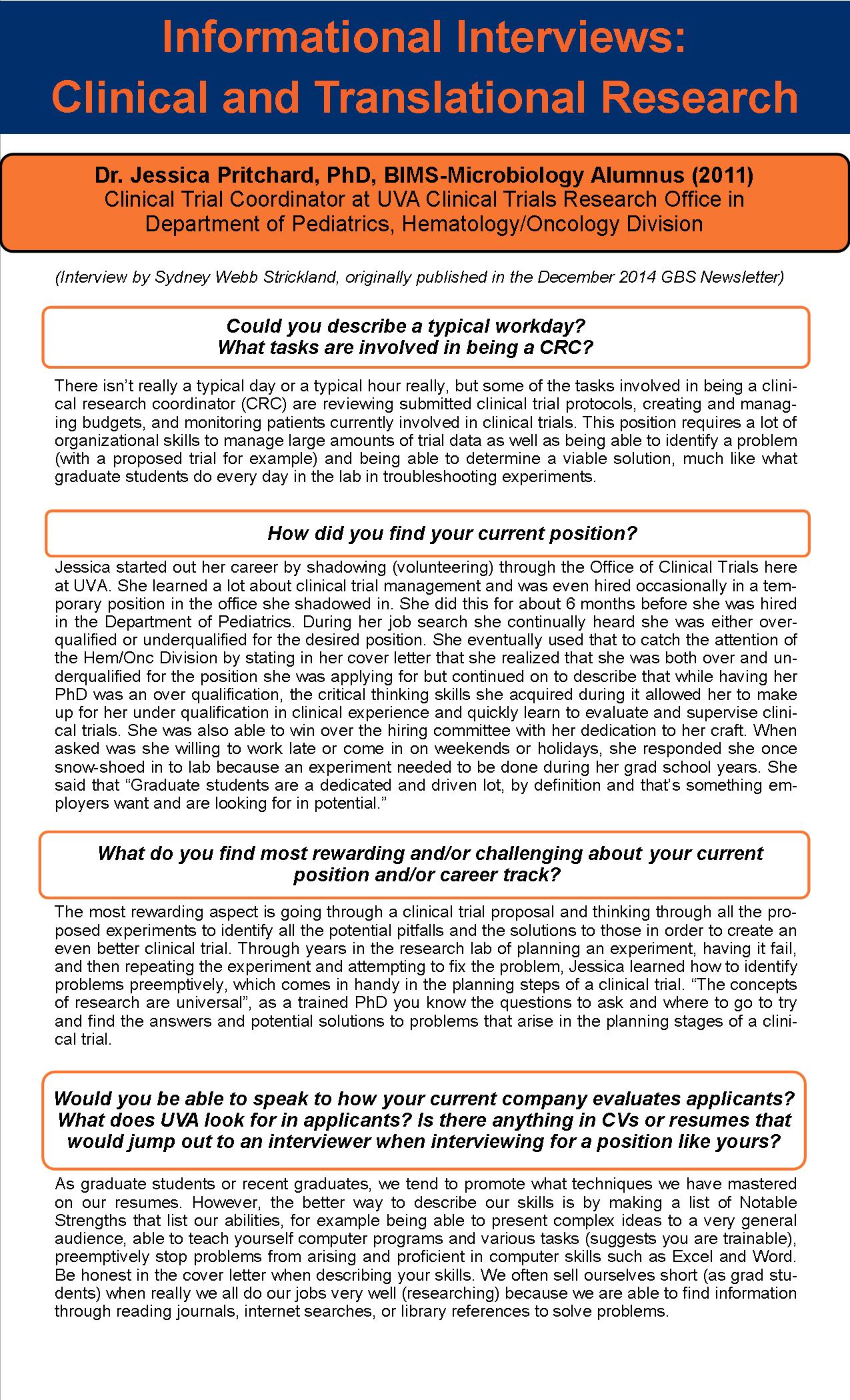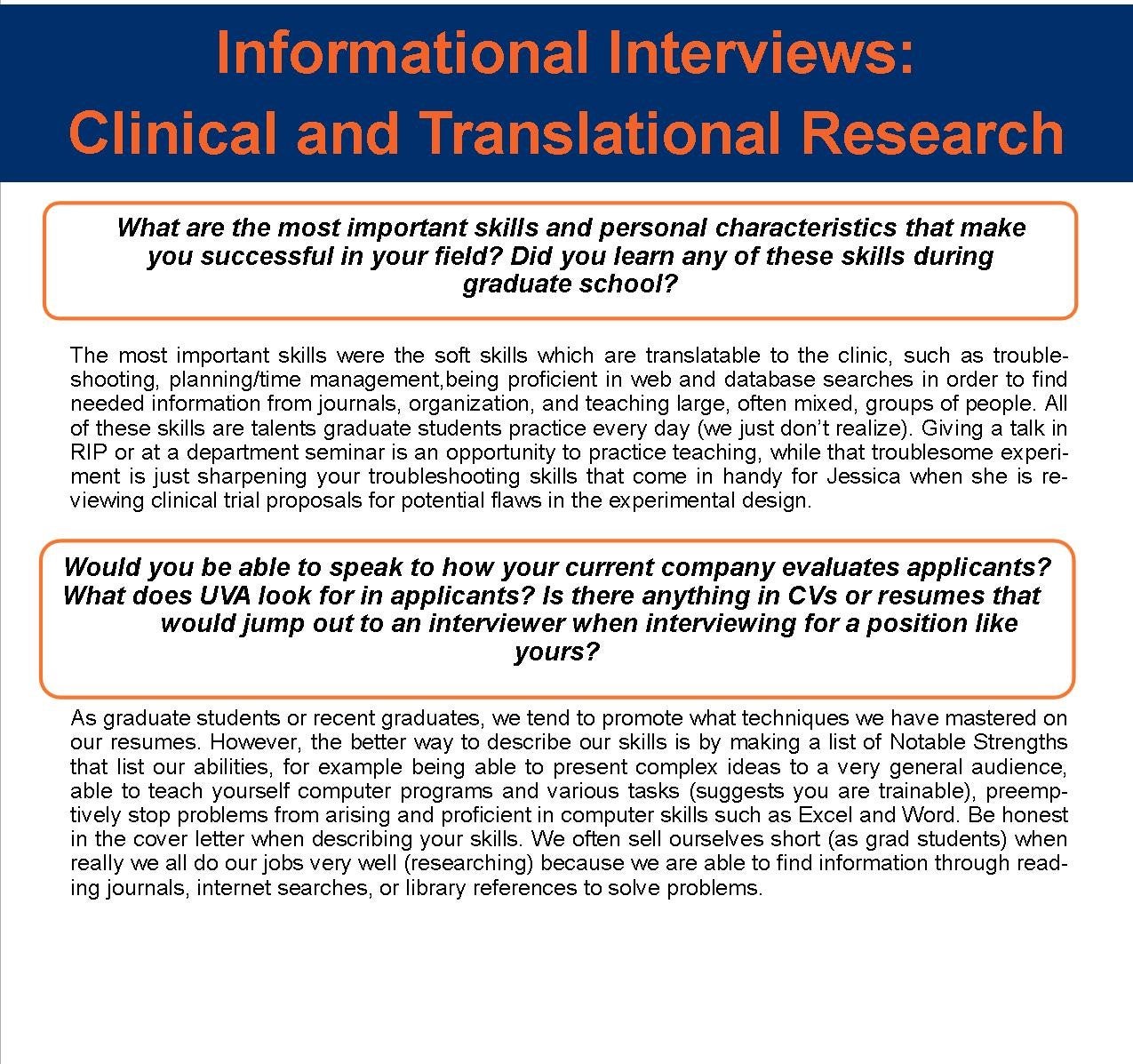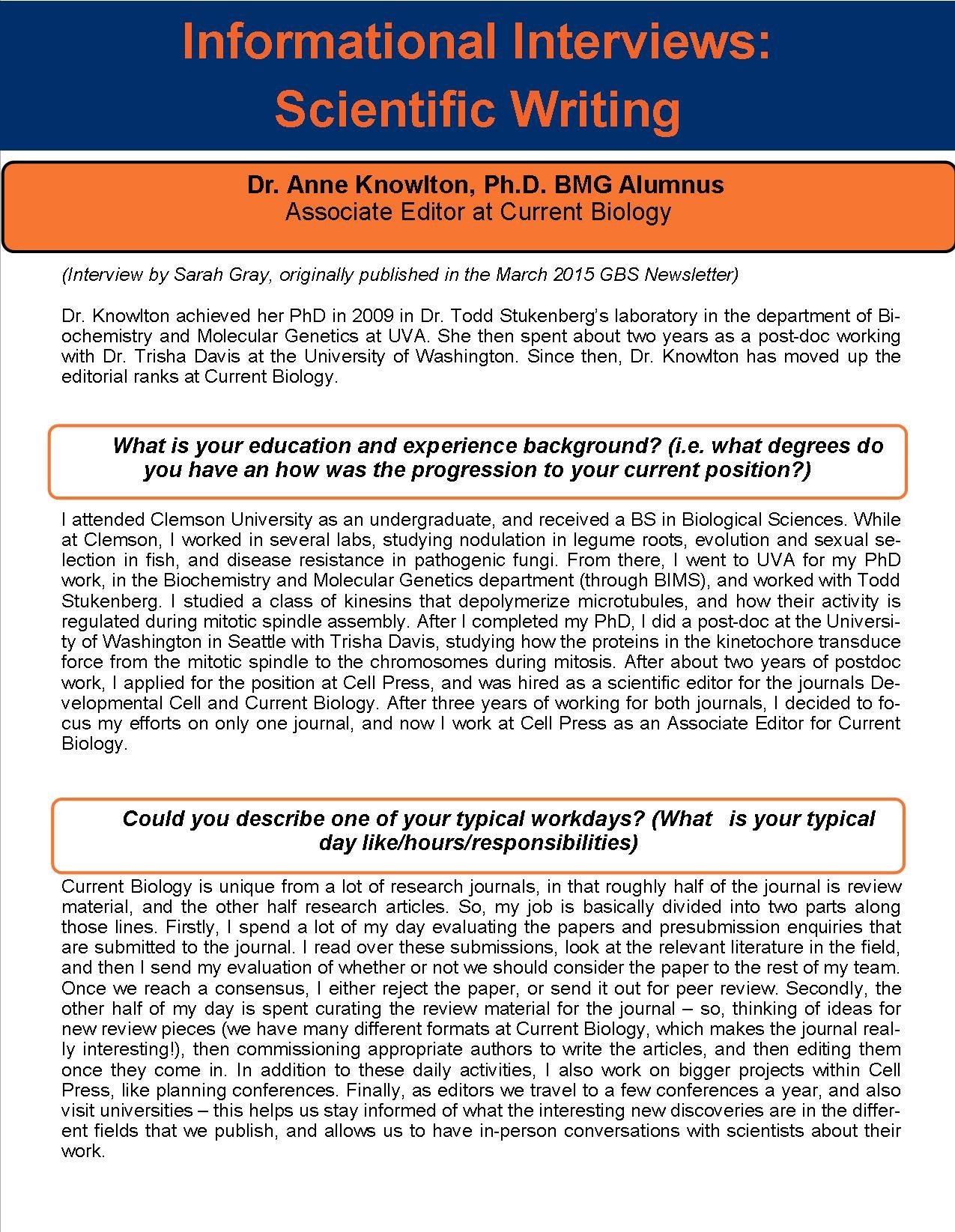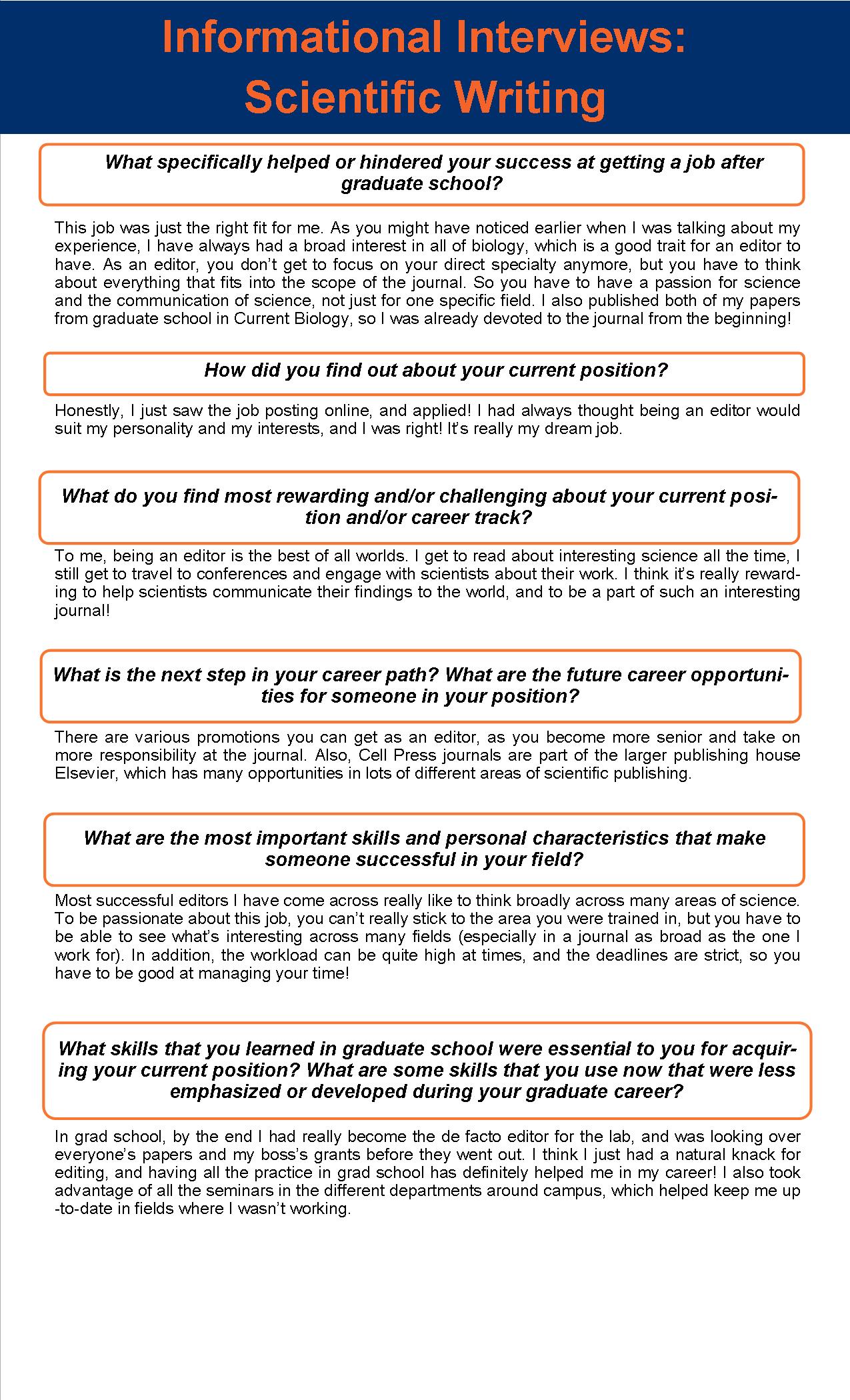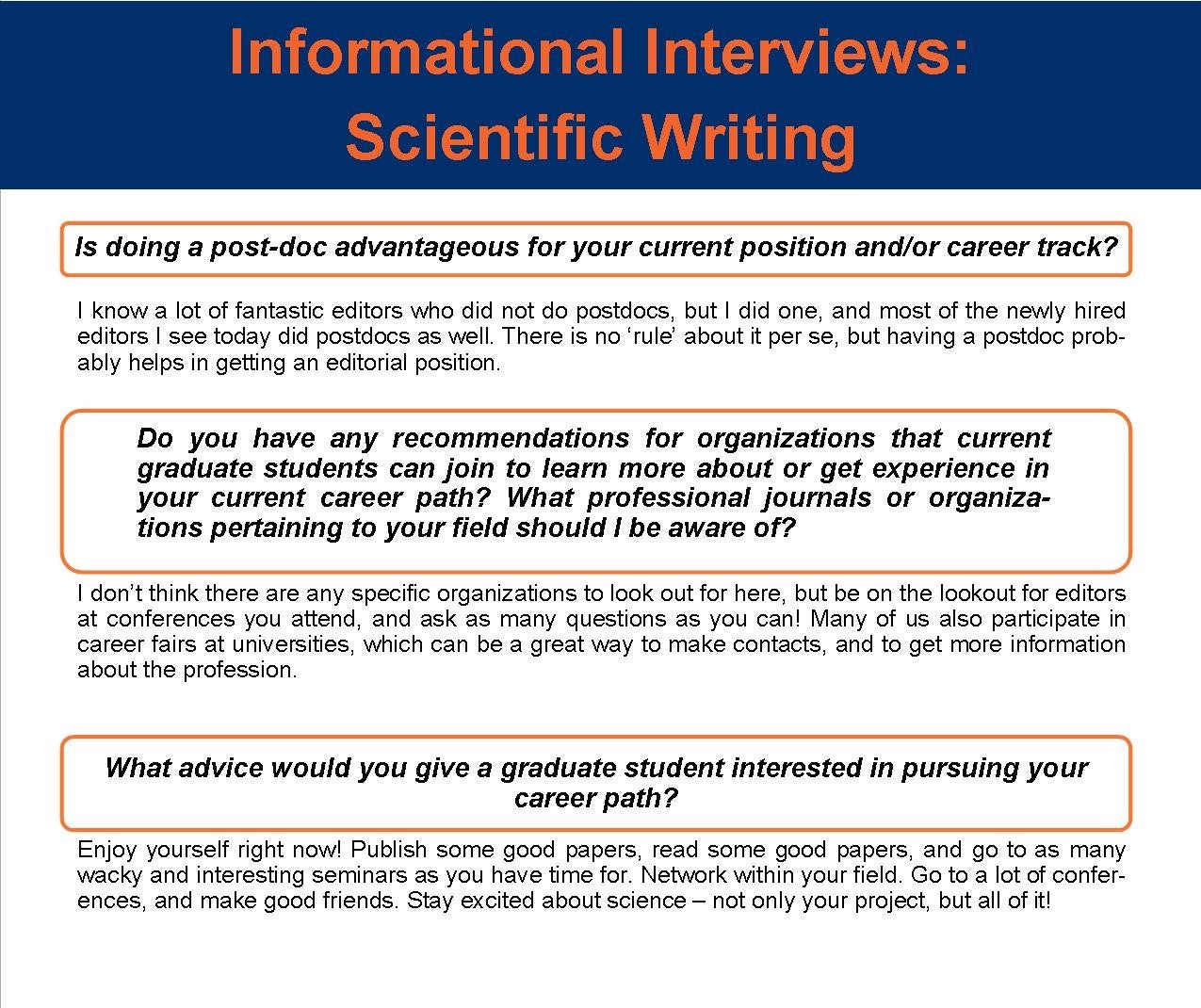 Fogarty International Center
Large collections of grants searchable by career stage and funding body
GBS-curated list
Consolidated list of non-NIH grants for graduate students adapted from BME
SPIN
Huge data base of grants searchable by various criteria.  Access requires UVA IP address or Netbadge.
NIH Grant  application guide
Extensive suggestions for applying for grants.  While this guide primarily focuses on NIH grants, it is relevant for any application
Vanderbilt presentation
Practical guide to applying for the American heart association, NSF, UNCF Merck, US department of Veteran Affairs, and the Department of Defense.

Paul and Daisy Soros New American Fellows
Supports graduate educations of New Americans (first or second generation immigrants) in their first or second year of schooling.  November deadline.  Up to two years of stipend and tuition support. 
The National Defense Science and Engineering Graduate Fellowship Program
Doctoral students at the beginning of their studies are eligible to receive full tuition and required fees, and $30,500 stipend.
American Heart Association Fellowships
Fellowships available for multiple training stages and subjects covering a broad range of topics.  2017 dates and application materials have not yet been finalized.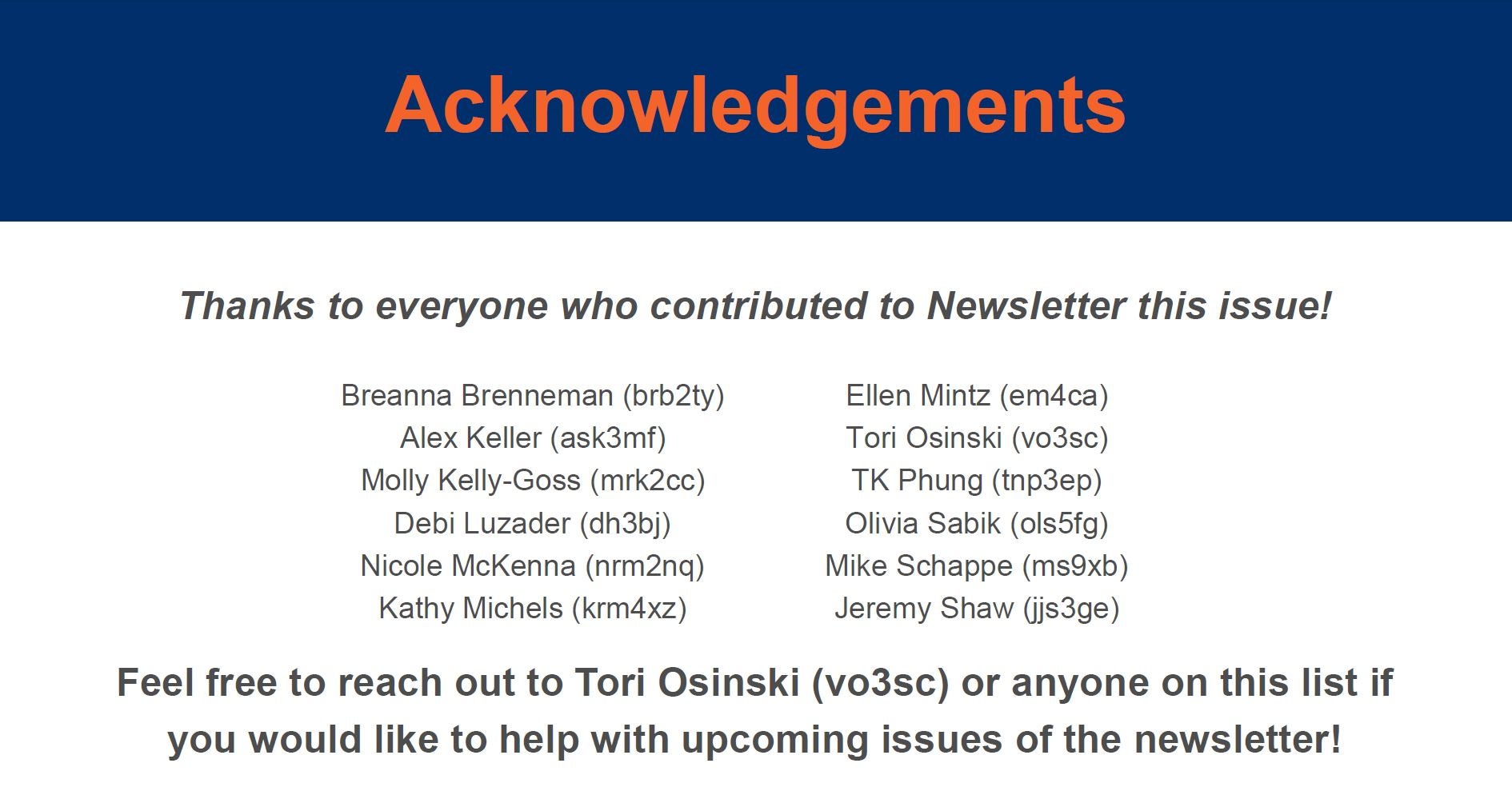 Tags: Biopharmaceutical Industrial Research, Career, Clinical and translational research, Funding, GBS Networking, Grant Application Tools, Informational Interviews, Professional Survey, scientific writing