Congrats to the Graduates! ………………………………… Page 2
GBS Symposium Award Winners …………………………. Page 3
Promoting Compassion …………………………………….. Page 6
America First: A Budget Blueprint ………………………….. Page 7
GBS Career Panel Recap ………………………………….. Page 8
Interviews with Alumni ………………………………………. Page 9
Science Hot Topics ………………………………………….. Page 11
Stories You May Have Missed ……………………………… Page 13
Acknowledgements and Survey Link …………..………….. Page 14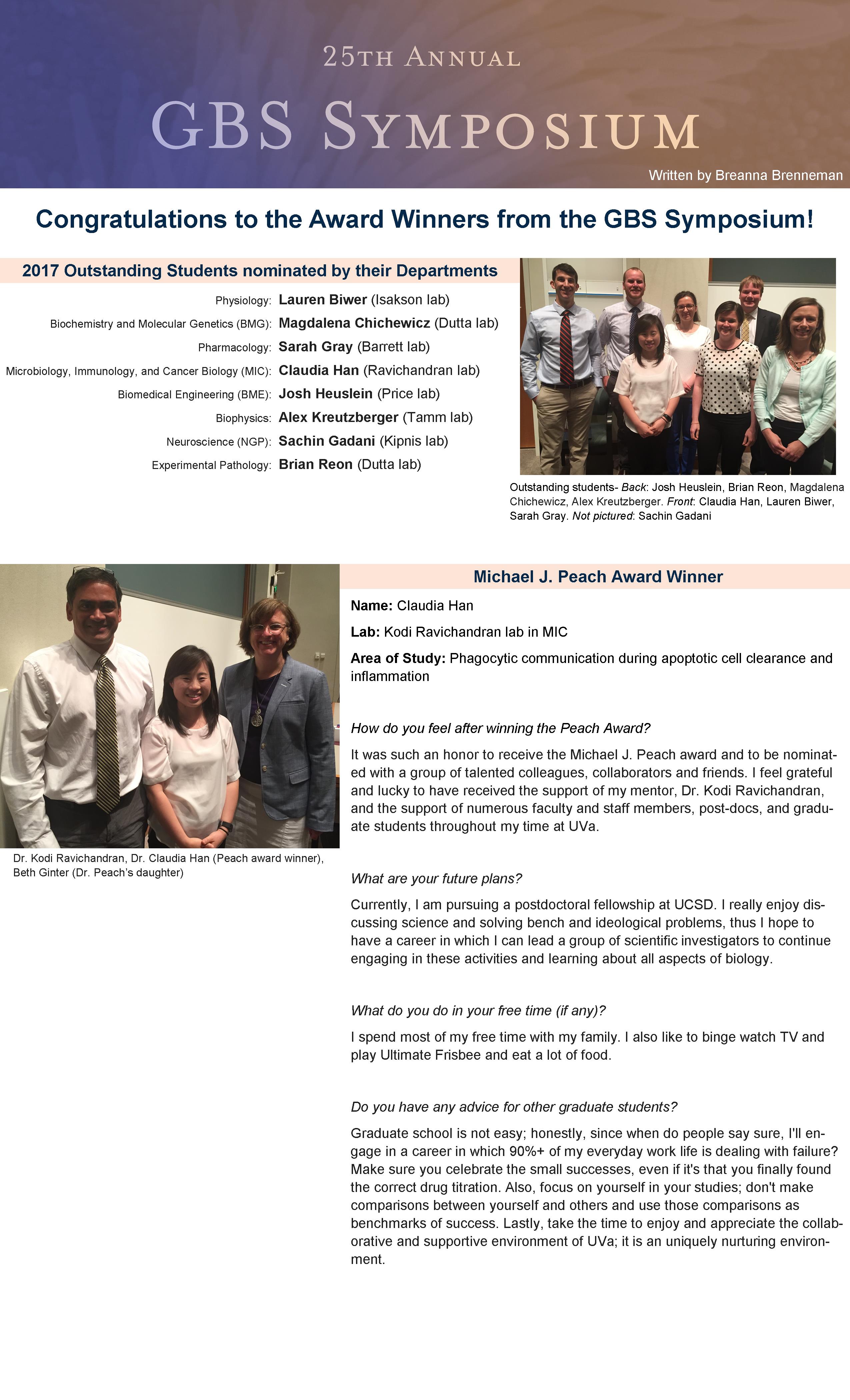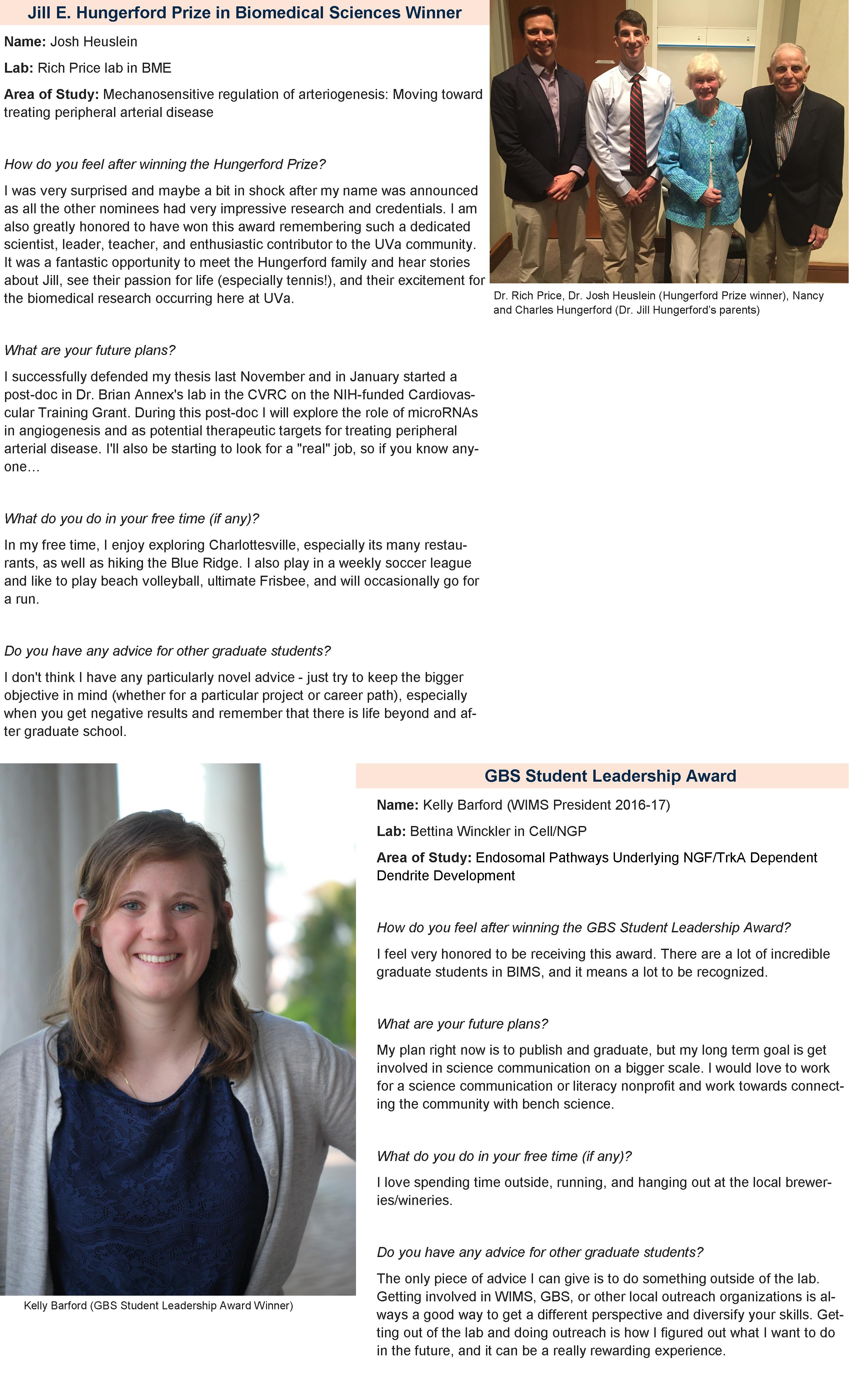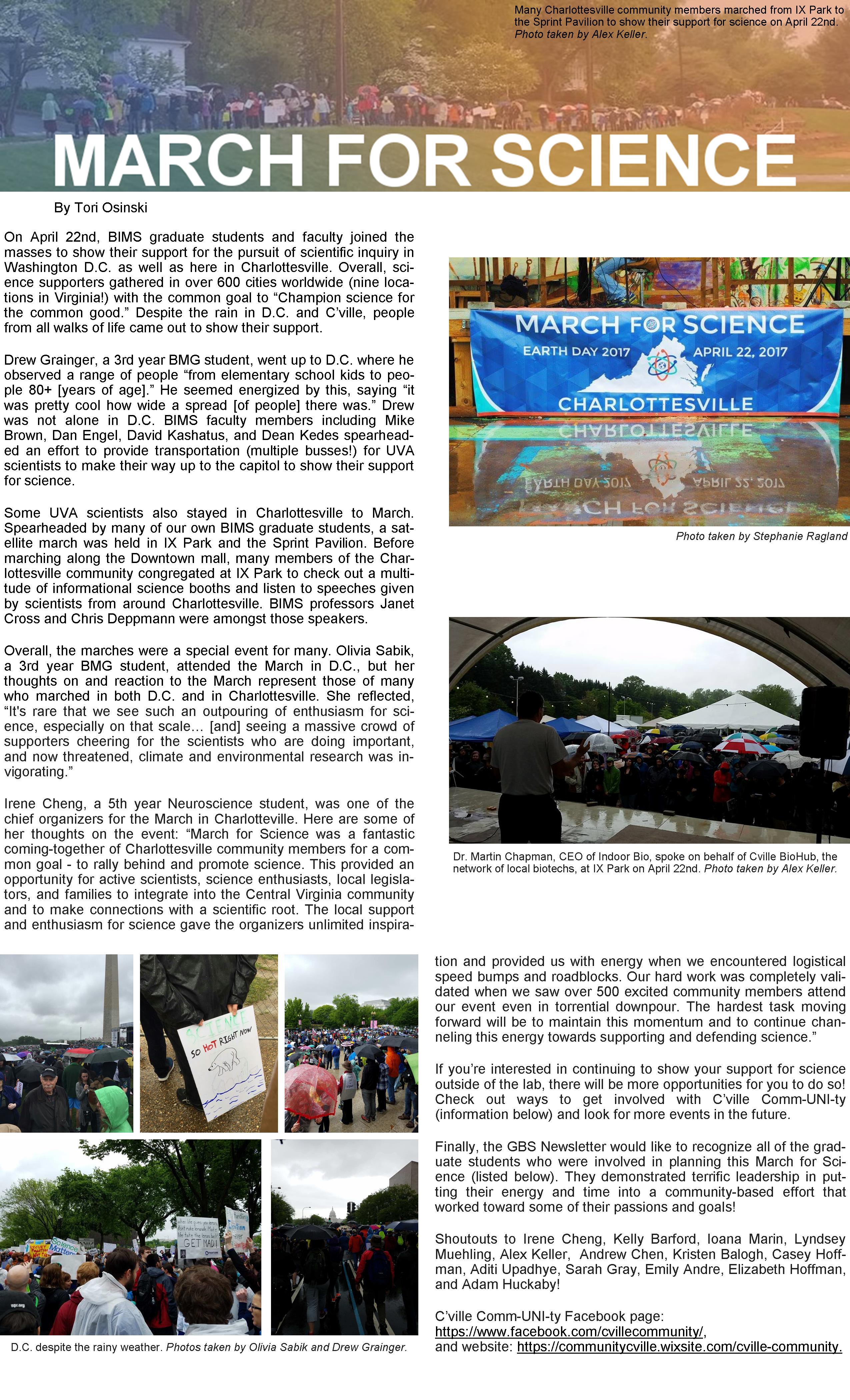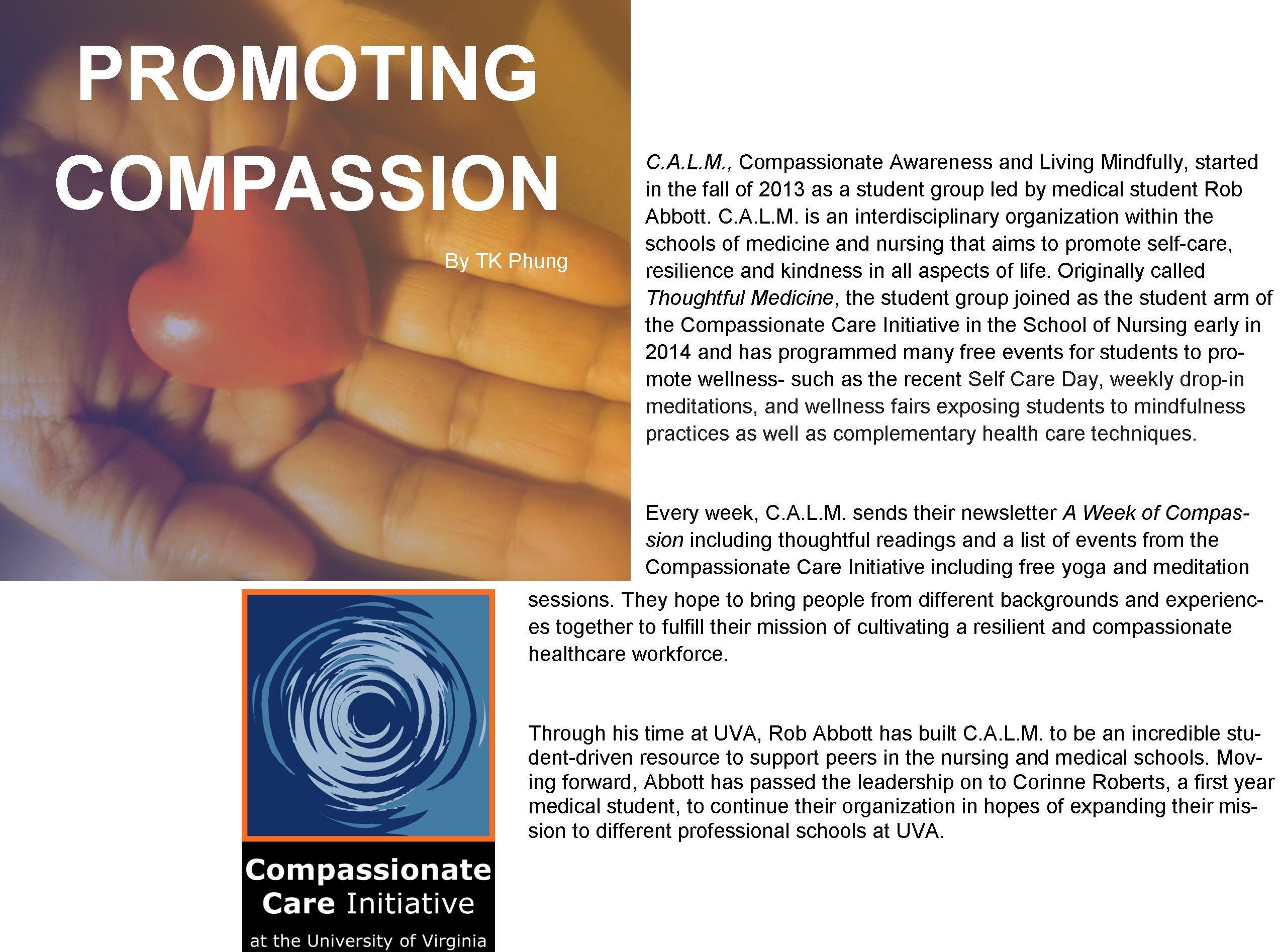 for more information on the School of Nursing Compassionate Care initiative, visit https://cci.nursing.virginia.edu/.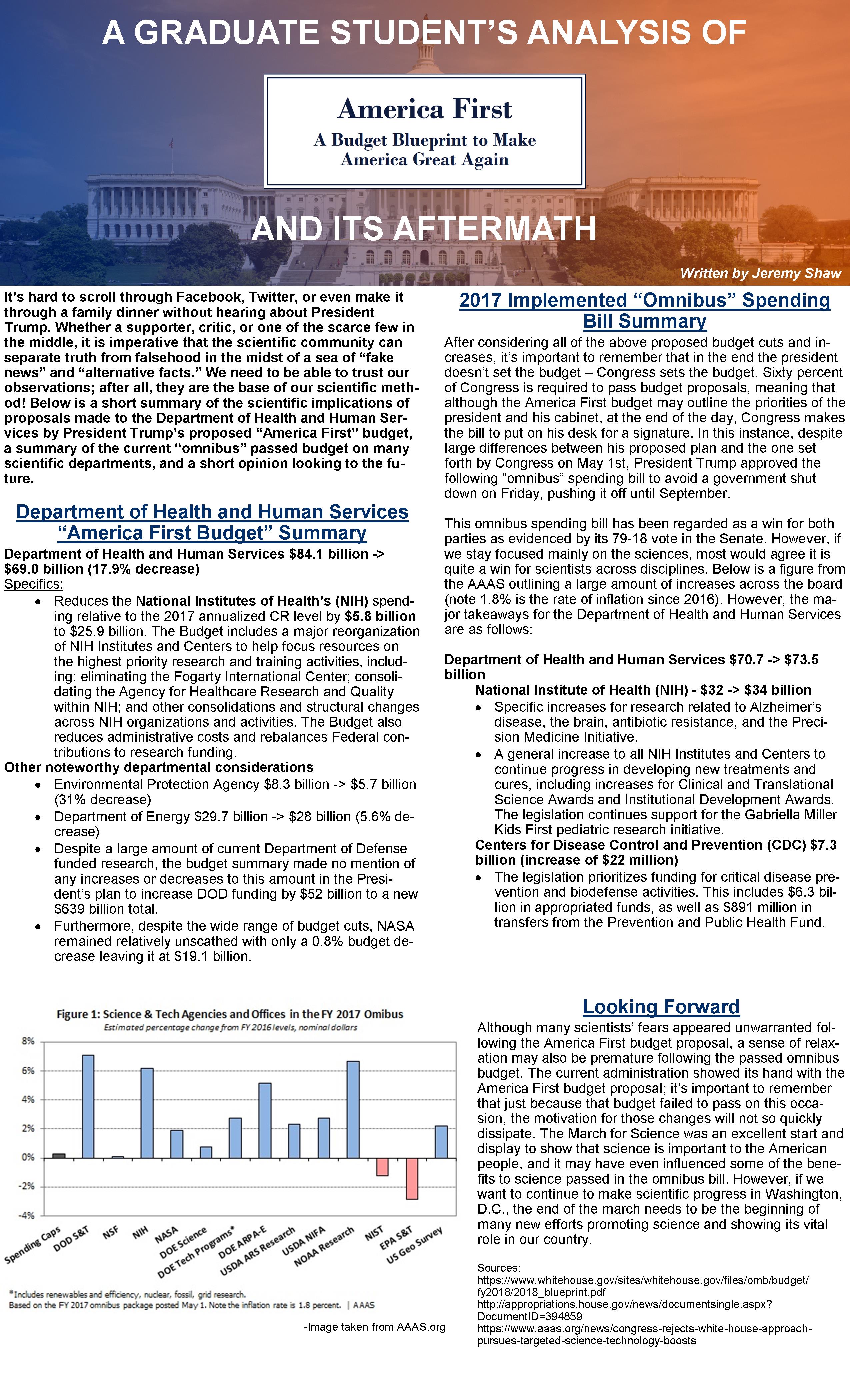 We have compiled a brief collection of stories from the past month that you may have missed. Ranging from year-in-review to headlines to food-for-thought, we hope you find something interesting.

Cell Press launches "Sneak Peek" feature to explore papers under review
Pubmed doesn't have enough literature to keep you busy? Then, check out "Sneak Peek" from Cell Press and Mendeley, which makes complete manuscripts available from papers under review with Cell Press. The goal is to reduce the time readers need to wait from submission to publication. Authors can opt-in to share their manuscripts through this service. To use this, you can join the public Mendeley user group. Mendeley is a free citation manager software. Cell Press publishes journals such as Cell, Immunity, Neuron, and Trends.
Source:
http://www.cell.com/sneakpeek
Vaccine Myths – share with friends and family!
Recent headlines, such as a mumps outbreak in Minnesota, demonstrate the effect of efforts to question the "safety" of vaccines. Science recently compiled common myths and facts about vaccines. While staying up to date on popular misconceptions can be difficult, scientific awareness and education is a vital part of our mission as professional scientists.
Source:
http://science.sciencemag.org/content/356/6336/368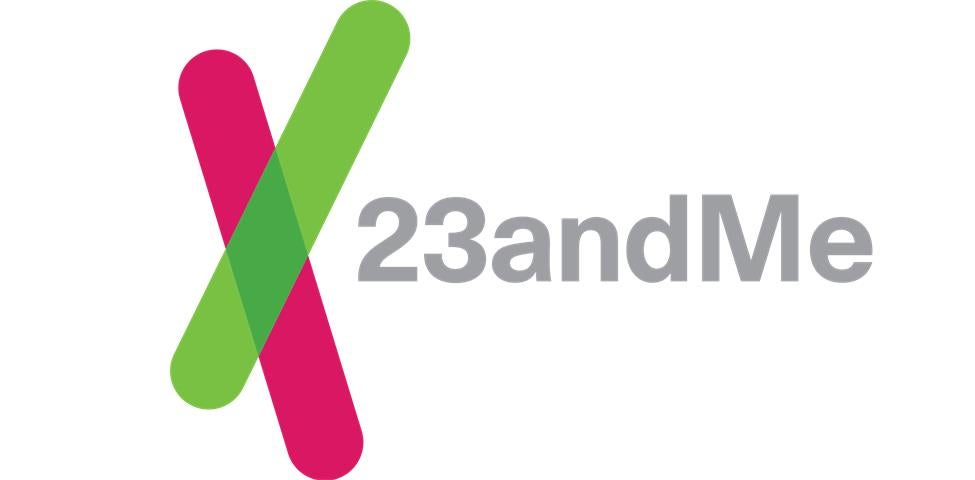 FDA Approves 23andMe to sell genetic test for some disorders
At the start of April, the FDA approved 23andMe to sell their genetic testing kits to be used for select medical conditions. This is the first approval of a test to be permitted for sale directly to consumers that provides genetic information. Using a small saliva sample, 23andMe tests 500,000 genetic variants and can be used to measure risk for conditions such as Alzheimer's disease, Parkinson's, Celiac and more. The FDA noted that the approval was also due the strong association of these diseases with genetic mutations supported by scientific literature, but cautioned against using the kit results to inform treatment decisions.
Announcement:
https://www.fda.gov/NewsEvents/Newsroom/PressAnnouncements/ucm551185.htm
Source:
https://www.nytimes.com/2017/04/06/health/fda-genetic-tests-23andme.html?_r=0
Recent analysis shows impact of NIH funding on economy
30.8% of NIH grants between 1980 and 2007 supported an article cited by a commercial patent, according to an analysis published in Science. Patents can serve as a measure for economic growth. The analysis showed a surprising, "indirect" impact of government funded research, rather than looking at solely at patents or companies directly established by academic researchers. By this analysis, every $100 million of NIH spending yields approximately 23 patents. Likewise, every $1 the NIH spends yields $1.40 in drug sales, which does not include benefits derived from devices, techniques, or public health improvements.
Source:
http://www.nature.com/news/nih-research-grants-yield-economic-windfall-1.21752#/b1
CRISPR research complicates older genetic studies
As researchers turn to CRISPR for their research, new studies report discrepancies between large screens using RNAi or morpholinos and genetic mutants. The accessibility of CRISPR-based gene targeting permits researchers to validate previous studies, but this has led to concerns about reports invalidating entire bodies of literature. While targeted genetic approaches may shake-up scientific foundations, new studies do not "mean one approach was right and the other wrong."
Source:
http://www.nature.com/news/crispr-studies-muddy-results-of-older-gene-research-1.21763

Google and Bioscience Research: "B is for Biotech"
Alphabet (i.e. Google) is rapidly expanding into the biotech sector, investing increasingly larger funds into life science ventures. GV (formerly, Google Ventures) has $2.4 billion dollars under management has recently invested in biotechnologies, therapeutics, and medical devices. Part of Alphabet's package include their own biotech companies Verily and Calico. While some are critical of Google's ability to "disrupt" medicine and disease, successes achieved in biology provide an attractive frontier for future investments and potential returns.
Source:
http://www.fiercebiotech.com/biotech/b-for-biotech-alphabet-and-its-search-for-life-science-glory
Any questions, concerns or opinions? email Tori Osinski at vo3sc@virginia.edu
Tags: 2017 Graduates, America First Budget, C.A.L.M., GBS Career Panel, GBS Symposium Award Winners, Head Transplant, Immunotherapy, PRA Health Sciences, Promoting Compassion, Trump Budget, Venture Capital, Vitamin D