Welcome To GBS ………………………………… Page 2
New Student Census …………………….………. Page 3
Fall Events and Summer Snapshots…………….. Page 4
Science Hot Topics………………………..……….. Page 5
Habits of Highly Effective Grad Student…….….. Page 6
Science Policy and You……………………..……. Page 7
Interview with Hillary St. John……………..…….. Page 8
Acknowledgements and GBS Contact Info…….. Page 9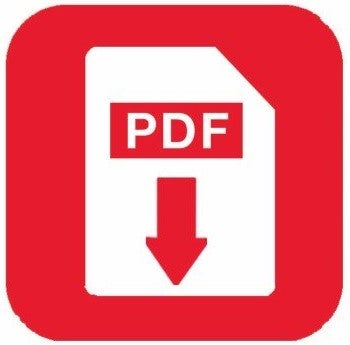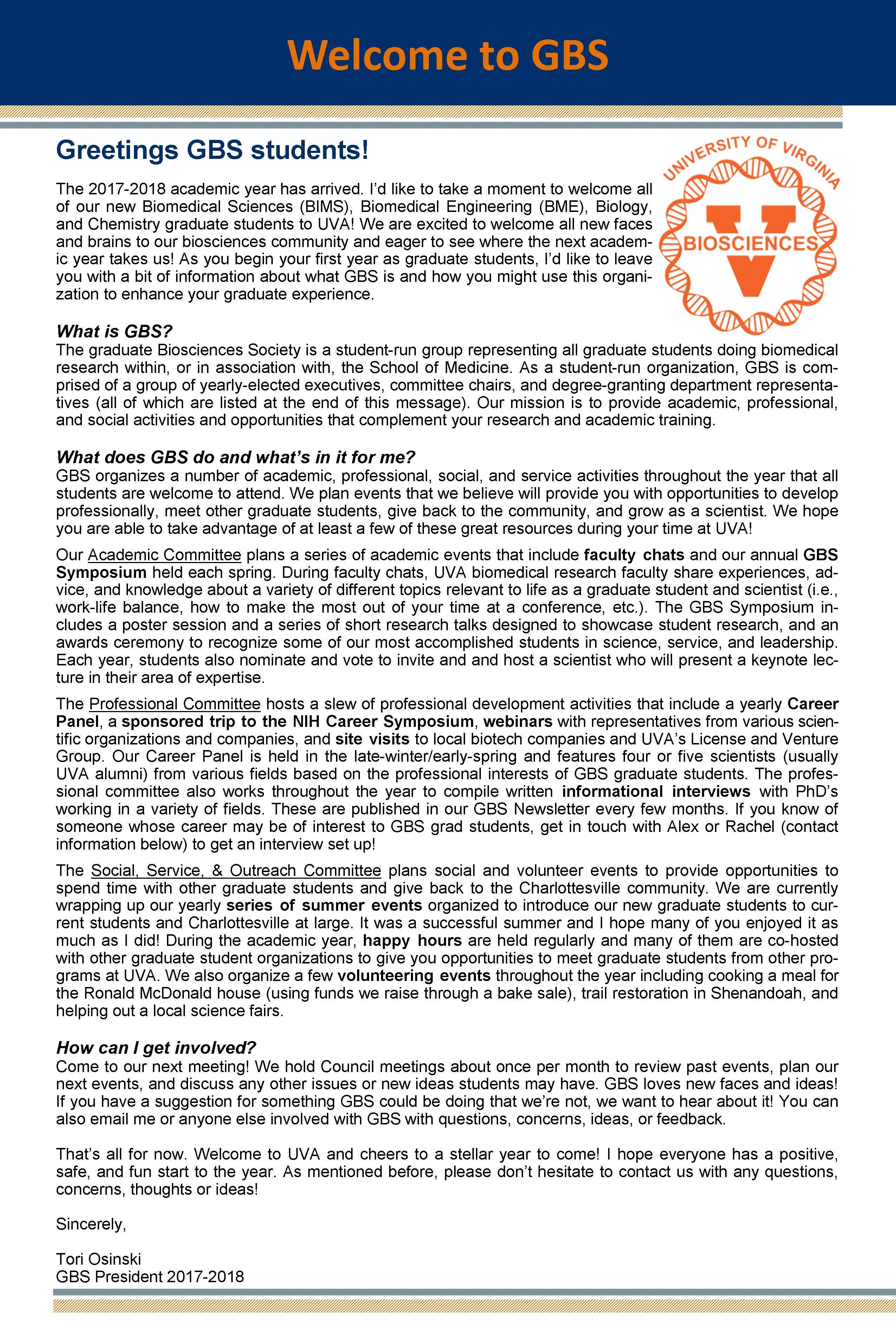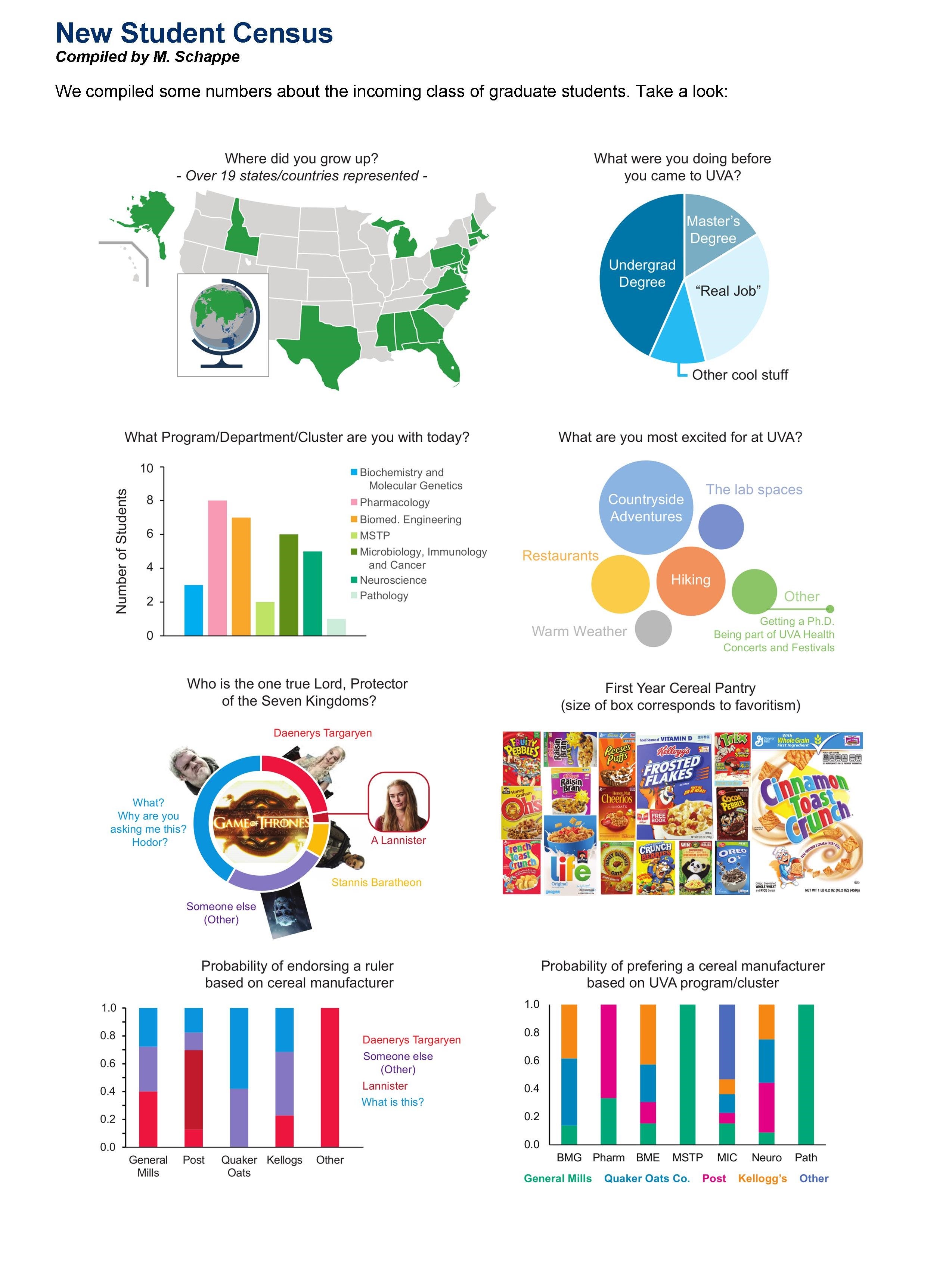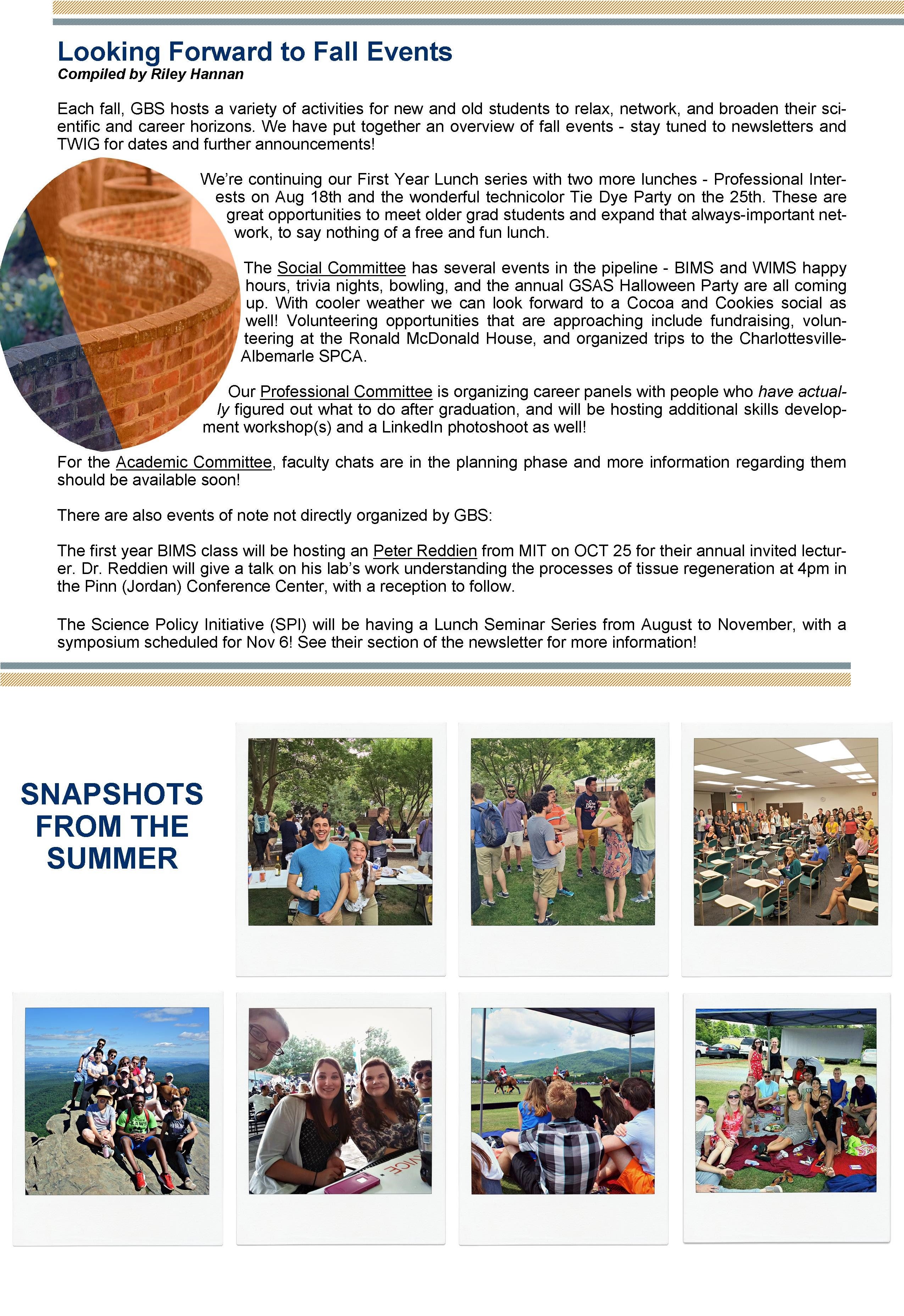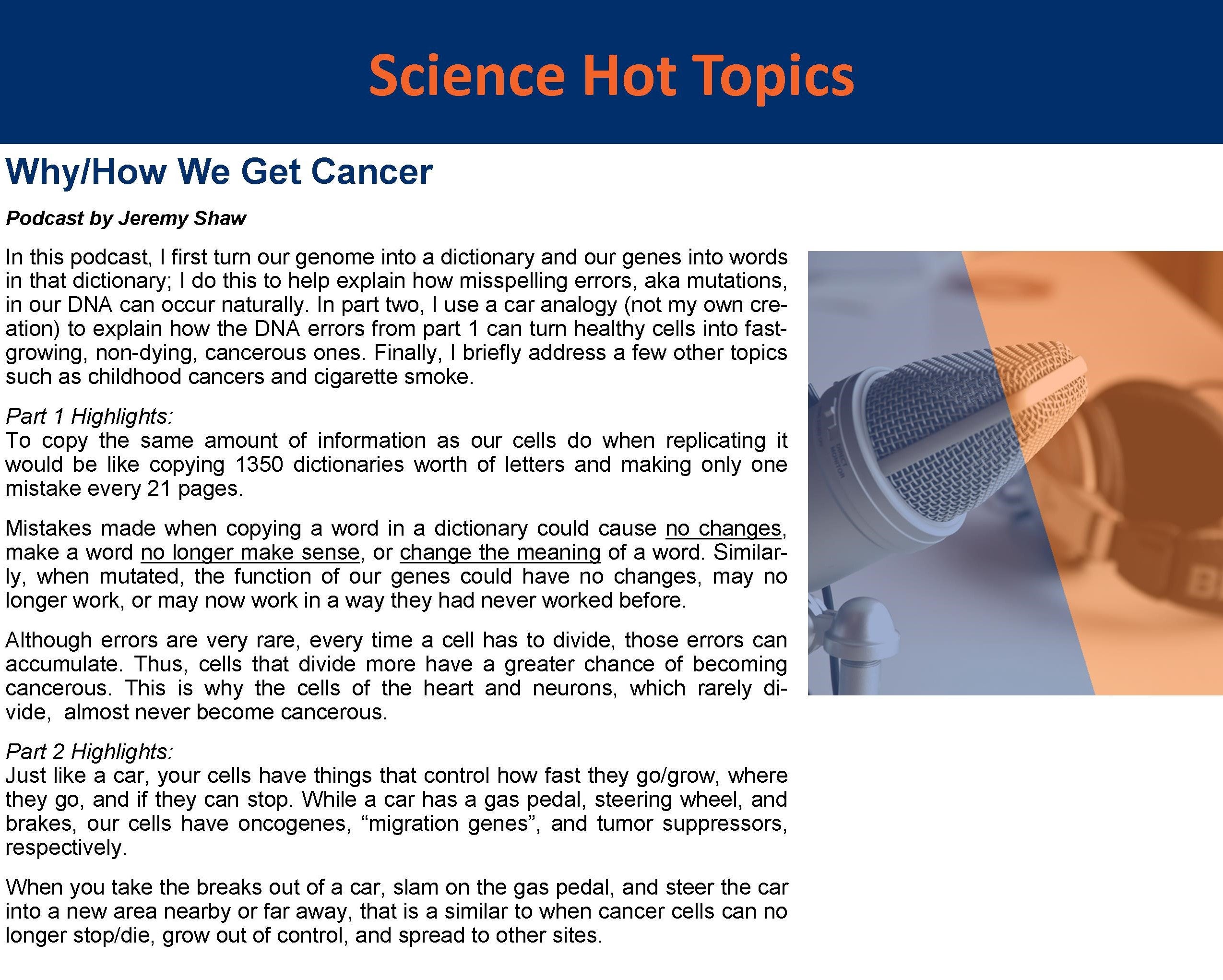 To hear the full story, feel free to listen to the podcast or read the transcript and notes here!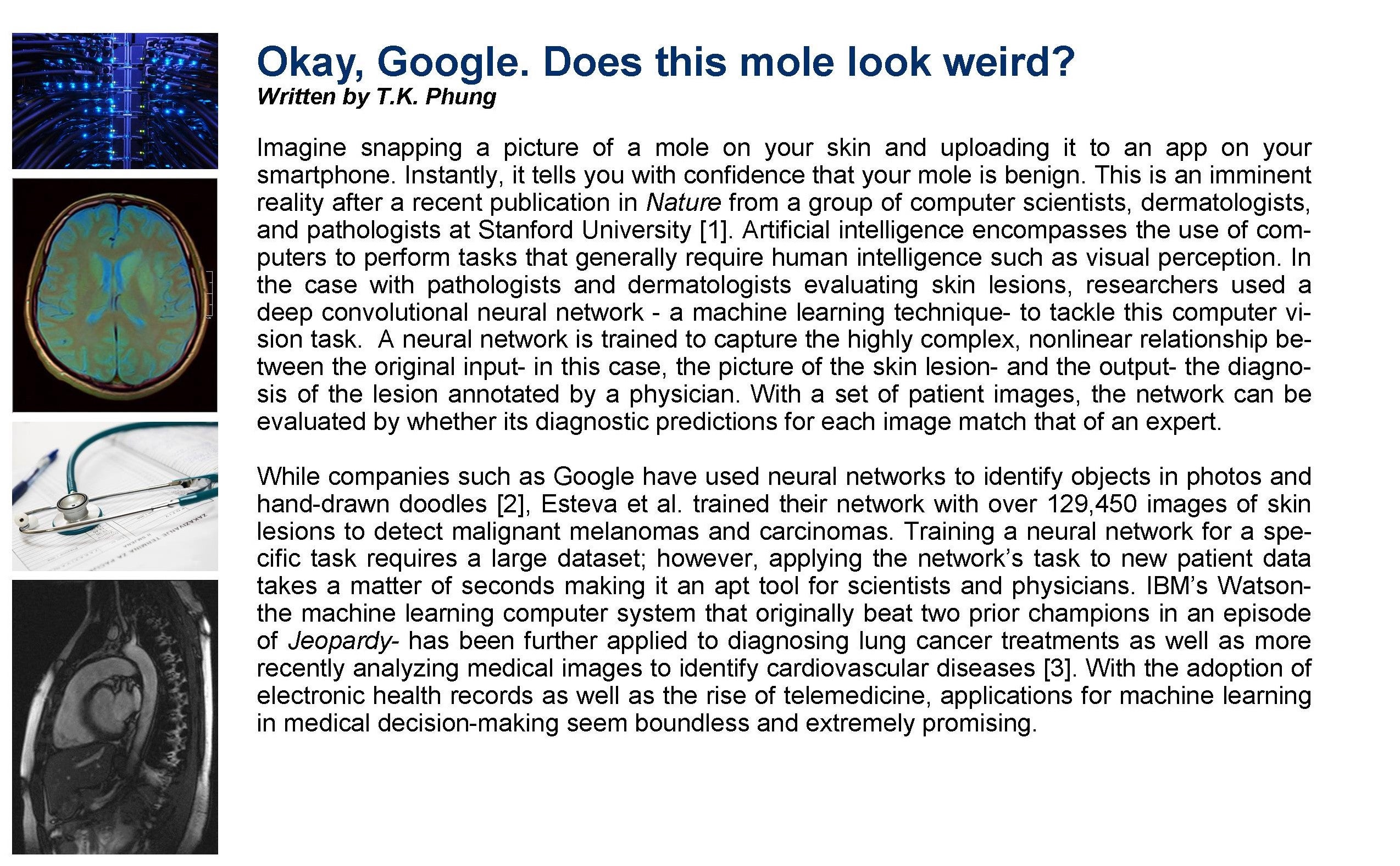 References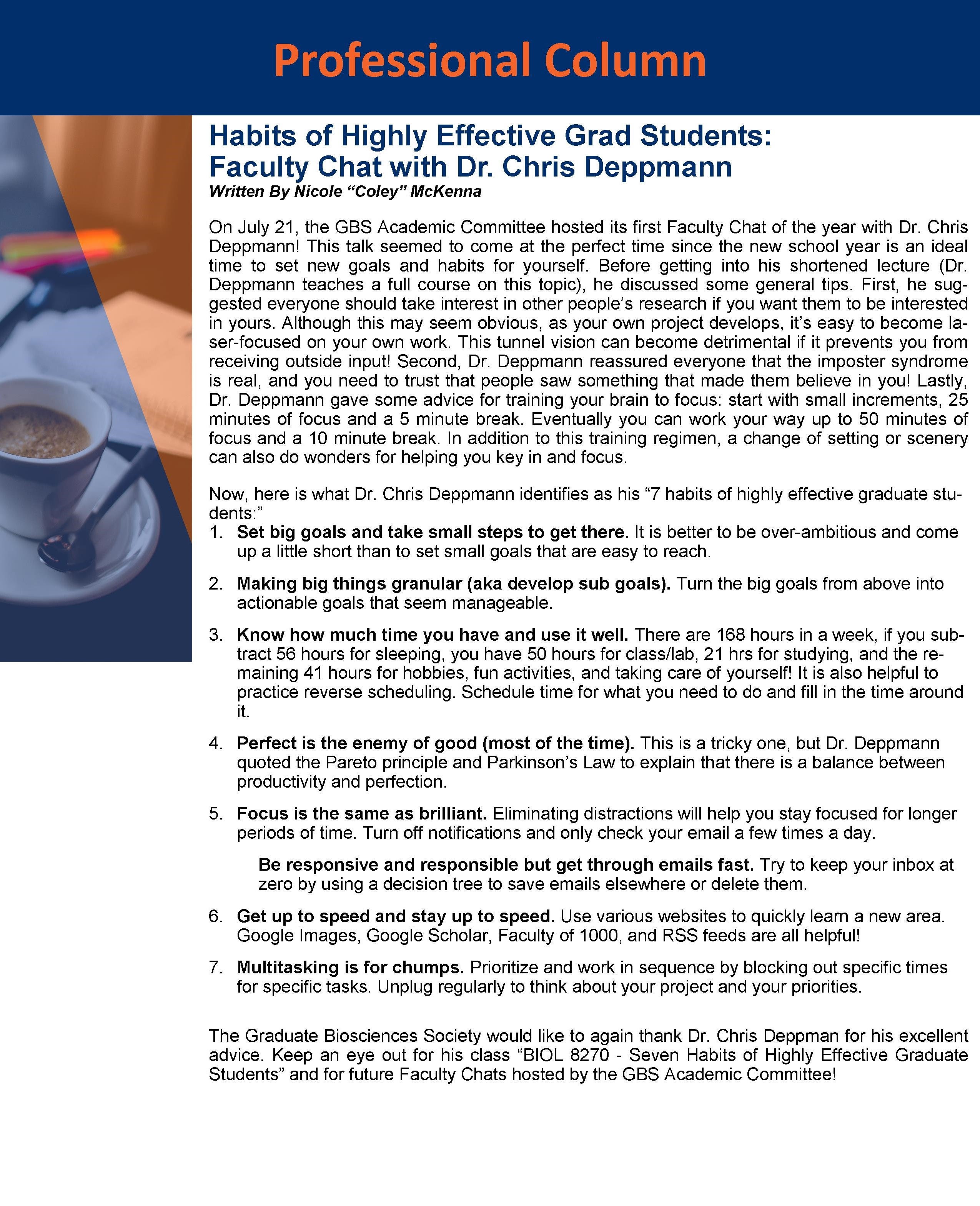 Back to Top

---
It is understandable that many students focus on developing their technical skills and knowledge while in graduate school. However, it can be good to consider the broader context of your science in society. The March for Science and debates over the budgets of agencies like NIH and DOE, show the important relationship between science, politics, and government. More importantly, science policy directly affects us as students. Cuts in agency budgets reduce the number of grants given out and can limit the number of students that programs can support. Changes in programs like the BRAIN initiative affect what research is funded, while changes in programs like the NSF Innovation Corps program can even change education. These developments are guided by people working on "policy for science" and are meant to improve the research and technology capabilities of the US. On the other hand is "science for policy", where knowledge from research is used to guide policy decisions. This can range from setting regulations on pollutants to approving medical devices and pharmaceuticals to developing responses to disease outbreaks.
People with research backgrounds are essential to both sides of science policy whether that's helping to translate scientific results to policymakers or using their own understanding of scientific institutions to improve them for the next generation. You can get involved in science policy through many different fellowships meant for young PhDs like the American Association for the Advancement of Science's Science and Technology Policy Fellowships or the Presidential Management Fellows program. As a student or recent graduate, you could work in the National Academies' Christine Mirzayan Science and Technology Policy Graduate Fellowship Program. At UVA, we are lucky to have many alumni of these programs as professors and researchers who can help you navigate these pathways to work in science policy. The new Science Policy Initiative at UVA is a graduate student organization aimed at increasing awareness of career pathways in science policy, providing resources and professional development to STEM graduate students interested in policy, and acting as advocates for science. If you would like to learn more, we will be hosting a lunch seminar series during the fall as well as an all-day symposium on November 6. Check out our website for more information (SPIatUVA.org).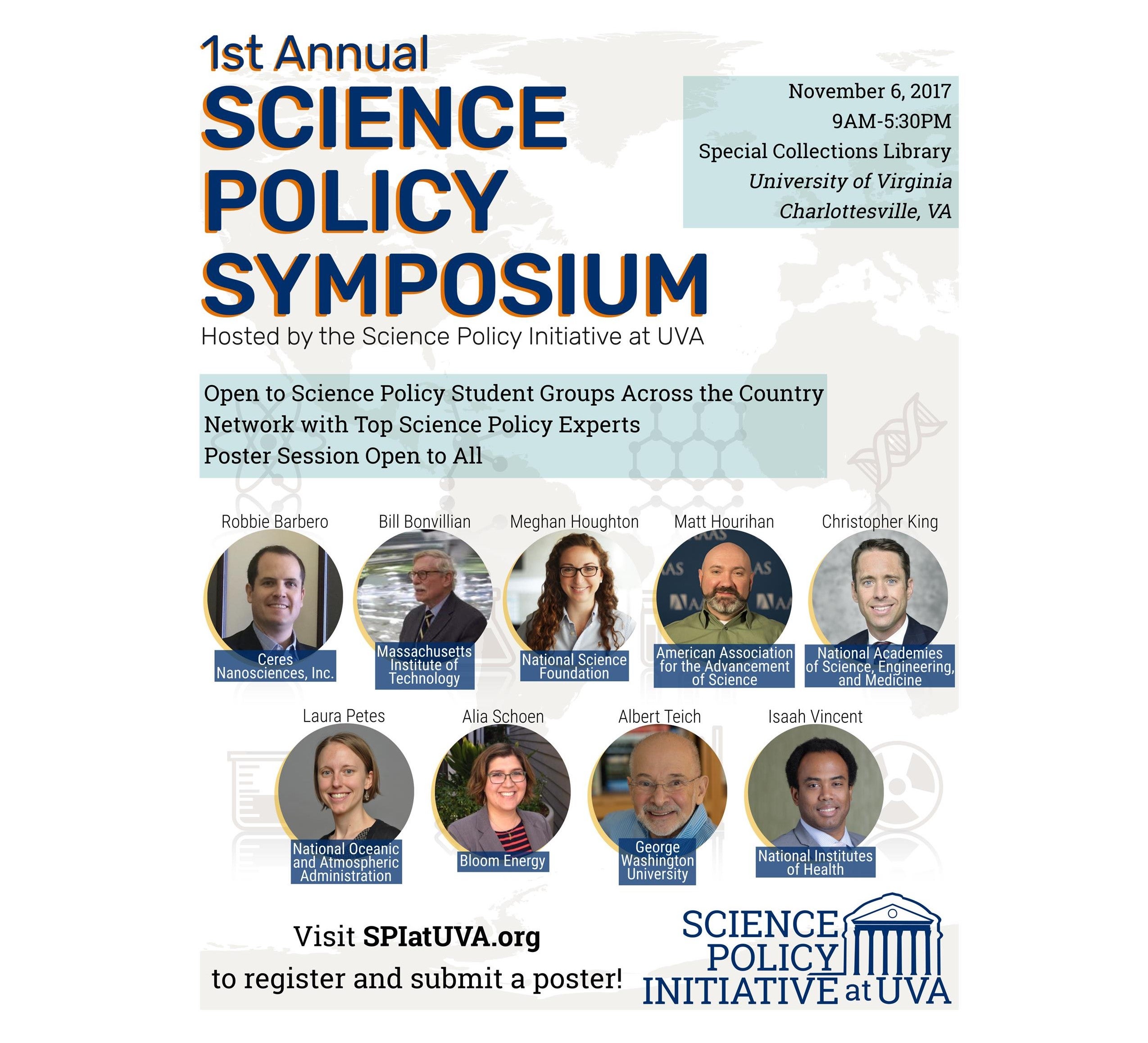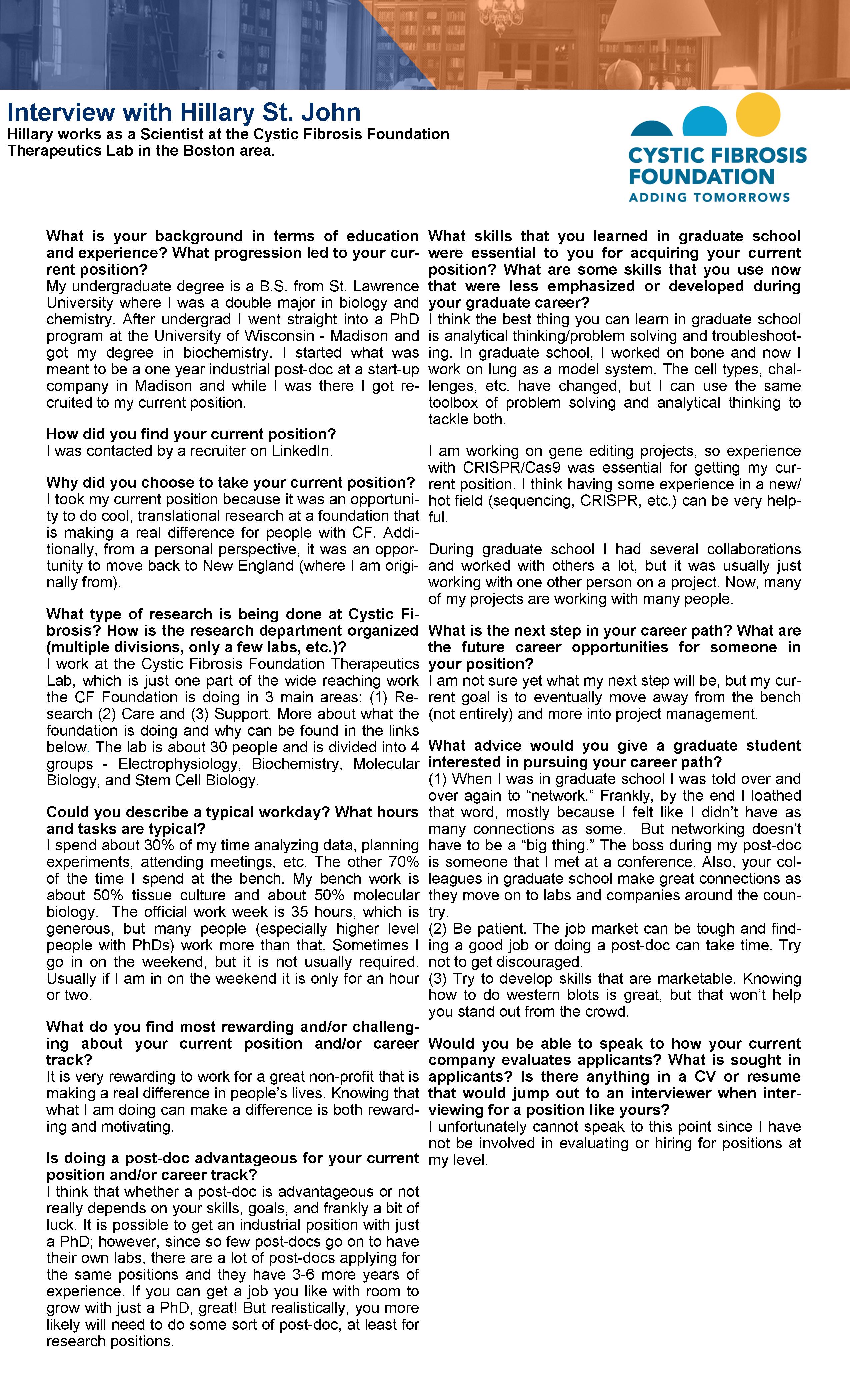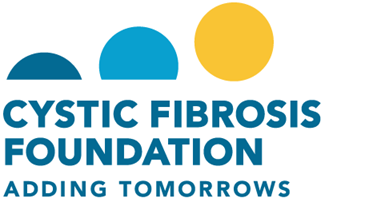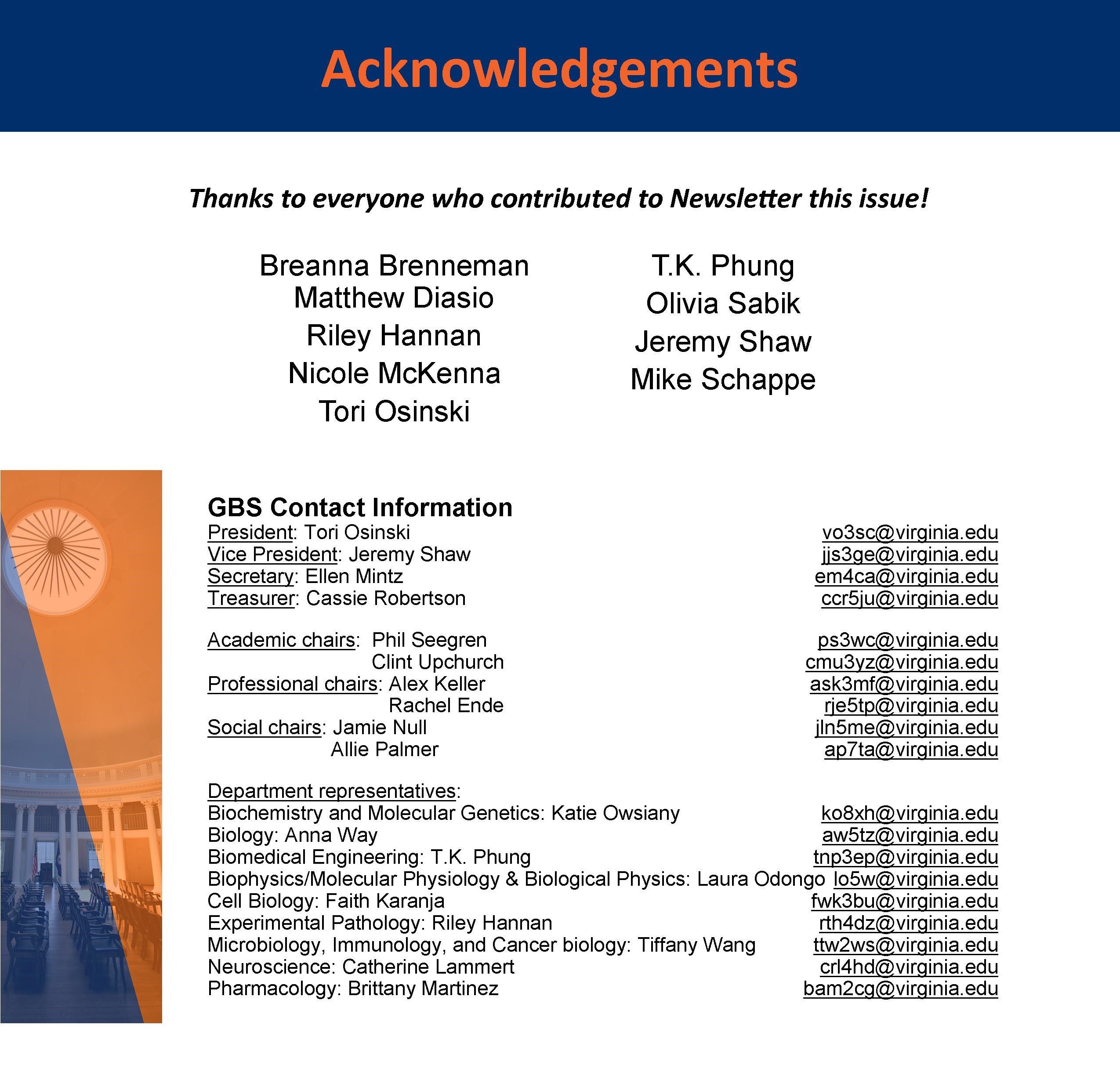 Any questions, concerns or opinions? 
email Tori Osinski at vo3sc@virginia.edu,
or leave a comment below!