Program Overview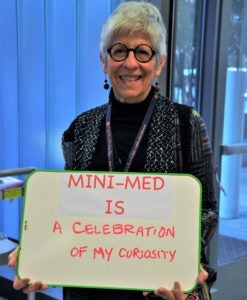 Mini-Medical School meets on seven consecutive Wednesday evenings during the fall. Throughout the program many fascinating topics in medical education will be examined, such as clinical reasoning, innovation in surgery, application of Artificial Intelligence, Pediatric Cancer, Infectious Disease, anatomy, diabetes, and much much more.
Mini-Medical School is taught by UVa School of Medicine faculty members assisted by medical students.  Participants have the opportunity not only to talk to medical students about their experiences but also to have their own medical school experience.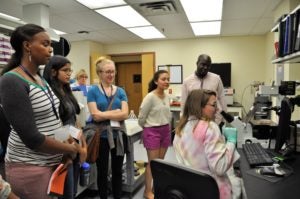 Mini-Medical School aims to:
Provide an engaging and behind the scenes look at the education and training of future physicians
Promote greater individual health literacy and improved understanding of healthcare delivery
Increase awareness of the services the UVa Health System offers and our mission in our community
Encourage future collaboration with individuals and community organizations
Discover the impact of biomedical science and research and clinical trials on the evolving health care environment
For more information, please contact minimed@virginia.edu.