Sun-Sang J. Sung, PhD Lab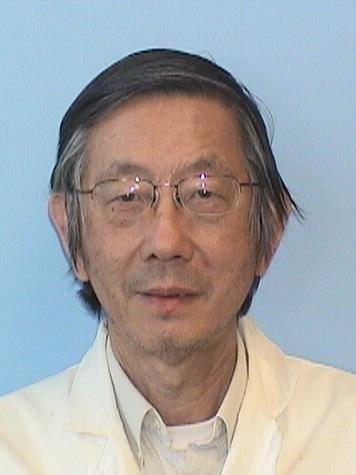 PRIMARY APPOINTMENT:
Associate Professor of Research, Medicine
CONTACT:
UVA Division of Nephrology
PO Box 800133
Telephone: 434-982-3557
Fax: 434-924-9578
Email: sjs5c@virginia.edu
RESEARCH AREAS:
Macrophages, dendritic cells, and other myeloid cells interactions with glomerular parenchymal cells.
RESEARCH SUMMARY:
Lupus nephritis is an autoimmune disease manifesting as compromised kidney function. Glomerular destruction is a major disease hallmark. Using an autoimmune mouse model of lupus nephritis, we found that extensive macrophage infiltration occurs in animals with severe proteinuria. Macrophage expression of PD-L1 induces proteinuria. Furthermore, macrophages produce TNF which initiates cytokine and chemokine production by podocytes and mesangial cells. This cytokine milieu is detrimental to the integrity of the glomerulus. Studies are performed to study the functional roles of podocytes and mesangial cells in the pathogenesis of lupus nephritis and to identify cytokine and surface receptors as therapeutic targets.
SELECTED PUBLICATIONS:
Sun-sang J. Sung and Shu Man Fu.  Interactions among Glomerulus Infiltrating macrophages and Intrinsic Cells via Cytokines in Chronic Lupus Glomerulonephritis.  J. Autoimmunity, In Press, Corrected Proof, Available online 5 September 2019.
Sun-sang J. Sung, Yan Ge, Chao Dai, Hongyang Wang, Shu Man Fu, Rahul Sharma, Young S. Hahn, Jing Yu, Thu H. Le, Mark D. Okusa, Warren K. Bolton and Jessica R. Lawler. Dependence of Glomerulonephritis Induction on Novel Intraglomerular Alternatively Activated Bone Marrow–Derived Macrophages and Mac-1 and PD-L1 in Lupus-Prone NZM2328 Mice. J. Immunol. 198: 2589-2601, 2017; PMCID: PMC5360484
Sun-sang J. Sung, Li Li, Liping Huang, Jessica Lawler, Hong Ye, Diane L. Rosin, Issah S. Vincent, Thu H. Le, Jing Yu, Nicole Görldt, Jürgen Schrader, and Mark D. Okusa. Proximal tubule CD73 is critical in renal ischemia-reperfusion injury protection. J. Am. Soc. Nephrol.  28: 888–902, 2017.  PMCID: PMC5328157
Sung, S.J., Fu, S.M., Rose, C.E., Jr., Gaskin, F., Ju, S.-T., and Beaty, S.R. A Major Lung CD103 (αE)-Beta7 Integrin-Positive Epithelial Dendritic Cell Population Expressing Langerin and Tight Junction Proteins.  J. Immunol. 176: 2161-2172, 2006. PMID: 16455972
Sung, S.J., Taketomi, E.A., Smith, A.M., Platts-Mills, T.A.E., and Fu, S.M. Efficient stimulation of T cell responses to house dust mite allergen Der p 2 by granulocyte, macrophage-colony-stimulating factor plus interleukin 4-activated monocytes.  Scand. J. Immunol., 49:96-105, 1999. PMID: 10023864
Sung, S.-S.J., and Walters, J.A. Stimulation of interleukin-1α and interleukin-1β production in human monocytes by protein phosphatase 1 and 2A inhibitors.  J. Biol. Chem., 268:5802-5809, 1993. PMID: 8383677
Sung, S.-S.J. and Walters, J.A. Increased cyclic AMP levels enhance IL-1α and IL-1β mRNA expression and cytokine production in human myelomonocytic cell lines and monocytes.  J. Clin. Invest. 88:1915-1923, 1991. PMCID: PMC295766
Sung, S.-S. J., Walters, J.A., and Fu, S.M. Stimulation of TNF-α production in human monocytes by inhibitors of protein phosphatase 1 and 2A.  J. Exp. Med. 176:897-901, 1992. PMCID: PMC2119347
Sung, S.-S.J., Walters, J.A., Hudson, J., and Gimble, J.M. Tumor necrosis factor α mRNA accumulation in human myelomonocytic cell lines: Role of transcriptional regulation by DNA sequence motifs and mRNA stabilization.  J. Immunol. 147:2047-2054, 1991.  PMID: 1909740
Sung, S.-S.J., Jung, L.K.L., Walters, J.A., Jeffes, III, E., Granger, G.A., and Fu, S.M. Production of lymphotoxin by human tonsillar B cells and B cell lines.  J. Clin. Invest. 84:236-243, 1989. PMCID: PMC303975
Sung, S.-S.J., Jung, L.K.L., Walters, J.A., Chen, W., Wang, C.-Y., and Fu, S.M. Production of tumor necrosis factor/cachectin by human B cell lines and tonsillar B cells.  J. Exp. Med. 168:1539-1551, 1988. PMCID: PMC2189128
Sung, S.-S.J., Bjorndahl, J.M., Wang, C.-Y., Kao, H.T., and Fu, S.M. Production of tumor necrosis factor/cachectin by human T cell lines and peripheral blood T lymphocytes stimulated by PMA and anti-CD3 antibody.  J. Exp. Med. 167:937-953, 1988. PMCID: PMC2188890
Sung, S.-S.J., Young, J.D., Origlio, A.M., Heiple, J.M., and Silverstein, S.C. Extracellular ATP perturbs transmembrane ion fluxes, elevates Ca2+ and inhibits phagocytosis in mouse macrophages.  J. Biol. Chem. 260:13442-13449, 1985.  PMID: 2932438
Sung, S.-S.J., Nelson, R.S., and Silverstein, S.C. Yeast mannans inhibit binding and phagocytosis of zymosan by mouse peritoneal macrophages.  J. Cell. Biol. 96:160-166, 1983. PMCID: PMC2112273
Sung, S.-S.J. and Sweeley, C.C. Purification and characterization of α-N-Acetylgalactosaminidase from porcine liver.  J. Biol. Chem. 255:6589-6594, 1980.  PMID: 7391035
Sung, S.-S.J., Esselman, W.J., and Sweeley, C.C. Structure of pentahexosylceramide from canine kidney and intestine.  J. Biol. Chem. 248:6528-6533, 1973.PMID:4199759