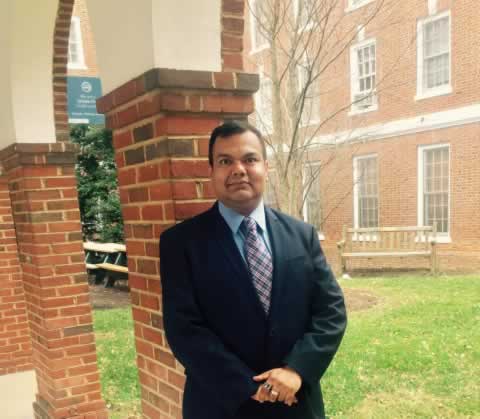 Dr. Balkrishnan, a tenured Full Professor of Public Health, at the University of Virginia School of Medicine has dedicated over 25 years of his life towards teaching and research in population health. He is a social epidemiologist whose research program focuses on medical care access, especially focused on long term pharmacological treatment of medical conditions. In particular, Dr. Balkrishnan has been recently focused on exploring issues related to adherence and quality of care in oncology, diabetes, and kidney disease in underserved populations. For over two decades Dr. Balkrishnan has worked with the Medicaid program to understand issues of access to essential pharmacotherapies in low income populations. Dr. Balkrishnan has served as key co-investigator on large national studies such as the USRDS. Dr. Balkrishnan combines his expertise in health informatics, pharmacy, health services research and biostatistics to create and analyze large data repositories which enable "real world" evaluations of the effectiveness of medical care. He is also involved in the development of several registries for non-communicable chronic diseases globally. He has performed several comparative effectiveness evaluations of technologies and treatments. Dr. Balkrishnan has published over 350 research papers (2023 Google Scholar H-index: 71) , books and book chapters and has been recognized nationally and internationally for his expertise in effectiveness research and evaluation. Dr. Balkrishnan was recently recognized in a list of Top 2 percent of scientists in the world based on impact of published research. In 2021, Dr. Balkrishnan was bestowed the honorary title of 'Extraordinary Professor in Public Health' at the African Cancer Institute, Stellenbosch University, Capetown, South Africa.
At the University of Virginia, Dr. Balkrishnan is involved in teaching in both the undergraduate (Global Studies) and graduate (Public Health) programs throughout the academic year. He is a mentor to both undergraduate and graduate students interested in the study of health disparities and healthcare policy analysis. He also leads a CDC funded research program to improve visual health in Virginia.
Professor of Public Health Sciences and Clinical Professor of Nursing
BS, Pharmaceutical Sciences, University of Mumbai, 1995
MS, Pharmaceutical Policy, University of North Carolina at Chapel Hill, 1997
PhD, Public Health (Health Services and Epidemiology), University of North Carolina at Chapel Hill, 1999
Tel: 1-832-452-6580
Fax: 1-434-297-6485
Email: rb9ap@virginia.edu
Mail: 702 Rainier Road, Charlottesville, VA 22903
Office: Health System West Complex, Room 3215 (Currently only virtual office hours by appointment)
Teaching Responsibilities (2023-24):
Both Semesters
PHS 7051 ­ (Graduate) Policy Analysis, Advocacy and Evaluation (Tuesdays 6-8.30 pm, Fall and Spring)
PHS 3102 (Undergraduate) Data Analysis in Public Health (Thursdays 6-8.30 pm, Fall and Spring) (Fall 23 is full)
PHS 8881 Integrative Learning in Health Policy
Coordinator, PHS Grand Rounds
Recent representative major research article
My full list of research publications can be found here on Google Scholar
More information:
Specialties: Quantitative Health Policy Research, Pharmacoepidemiology and Health Services Research, Social Epidemiology, Healthcare Outcomes Research, Global Health, all with a focus on Health Disparities.