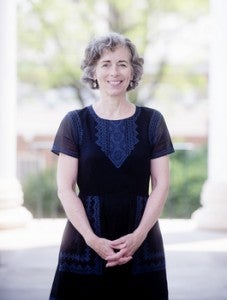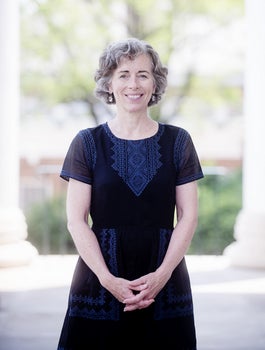 Dr. Paige Hornsby is an epidemiologist with expertise in maternal and child health. She teaches several of the core courses in UVA's Global Public Health undergraduate program and oversees the Applied Practice Experience for students in the Master of Public Health program. She is also a Fellow at UVA's Center for Global Health; a member of the Improving Pregnancy Outcomes Work Group at the Thomas Jefferson Health District; a member of UVA's Academy of Distinguished Educators; and the President of UVA's chapter of Delta Omega, the Public Health Honor Society. She received her BA in Human Biology from Stanford University and her PhD in Epidemiology from the University of North Carolina at Chapel Hill.
Associate Professor
Ph.D., 1992, University of North Carolina, Chapel Hill, N.C., Epidemiology
P.O. Box 800717
Tel: 1-434-924-8638
Fax: 1-434-243-5787
Email: pph8c@virginia.edu
Old Med School, Room 3895
Expertise:
Maternal and child health
Teaching Responsibilities:
PHS 3050 ¬Fundamentals of Public Health
PHS 3825/5825 ¬Global Public Health: Challenges & Innovations
PHS 4991 Global Public Health Capstone
PHS 7210 Applied Practice Preparation: Professionalism & Community Engagement
PHS 8901 Applied Practice Experience
Recent Publications:
1. Hornsby PP, Gurka KK, Conaway MR, and Kellams AL. Reasons for early cessation of breastfeeding among women with low income. Breastfeed. Med. 14(6):375-381, 2019.
2. Bonilla GA, Hornsby PP, Pannone AF, Case SK, Aviles ES, Apolinario MEC, Mercedes D, Mota A, and Ibrahim A. Demographic and clinical characteristics of Dominican adults admitted to a diabetic foot clinic in the Dominican Republic, 2015. Diabetes Metab. Syndr. 13:1727-1732, 2019.
3. Kellams AL, Gurka KK, Hornsby PP, Drake E, and Conaway MR. A randomized trial of prenatal video education to improve breastfeeding among low-income women. Breastfeed. Med. 13:666-673, 2018.